Vin Diesel shared some very special news on TODAY earlier this week: He named his newborn daughter Pauline after the late Paul Walker, the actor he'd appeared with in seven "Fast and Furious" movies — and who was one of his closest friends right up until he died in 2013.
But while Diesel took TODAY's Natalie Morales on a helicopter tour of Hollywood in a segment that aired Friday, he revealed more of Walker's impact on his life, and how he views being a father.
"[Walker] went into fatherhood a lot earlier than I did," he explained. "He took on that role of kind of being the guide into fatherhood for me. It's kind of beautiful."
WATCH: Vin Diesel, cast of 'Furious 7' recall 'beautiful spirit' of Paul Walker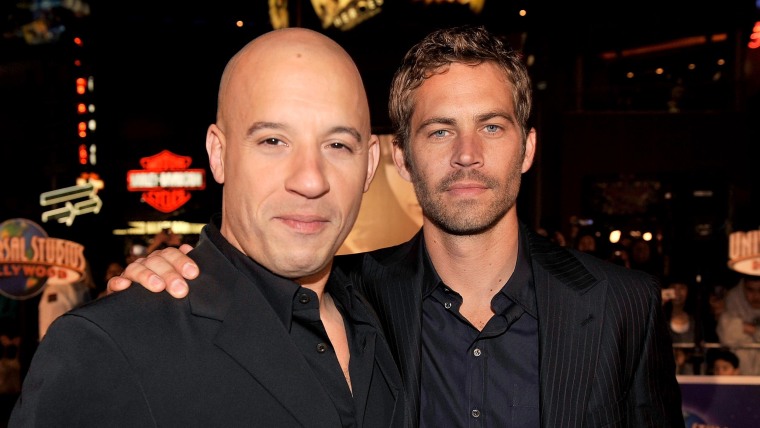 It was Walker who insisted during the filming of "Fast and Furious 5" that Diesel be there when his girlfriend Paloma was ready to have their second baby Vincent (their eldest daughter is Hania). "The one thing Paul always wanted me to do was be present at ... my child's birth," he said. "He was so adamant about it."
So when Paloma's water broke in New York and Diesel was shooting in Puerto Rico, Walker encouraged him to leave the set. "He was like, 'We can film later ... You have to go now.' And he was right."
Diesel was a very different man when he first arrived in L.A. in 1990 full of hopes and dreams. As he told Morales while they flew over the famous Hollywood sign, "I felt like, you know, this industry and this town hasn't seen anything like me since Clark Gable. And a year-and-a-half later, I still didn't even have an agent."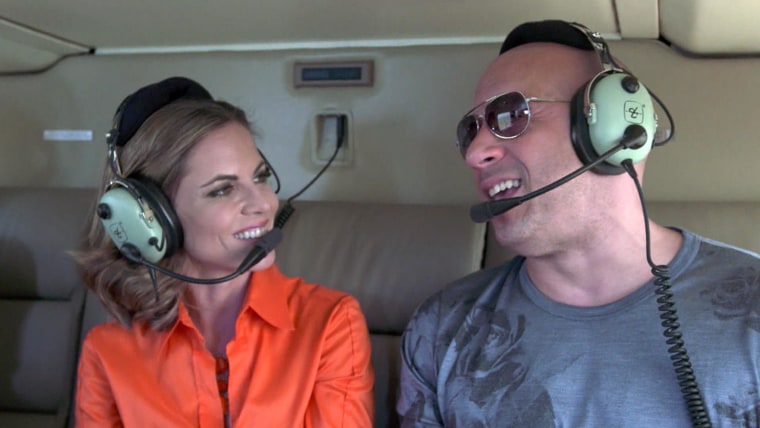 Fast-forward 25 years and Diesel has a blockbuster movie franchise, a loving girlfriend and a beautiful family.
And thanks to Pauline, he'll always have his friend and mentor around in some way.
"He was in the room," said Diesel about feeling Walker's presence during the birth. "There's no other person that I was thinking about as I was cutting this umbilical cord. It felt like, you know, a way to keep his memory as a part of my family and a part of my world."
"Furious 7" opens in theaters on April 3.