The "View" at home for Sara Haines is about to get a little bigger.
The co-host of the ABC morning show revealed Tuesday that she is pregnant with her second child.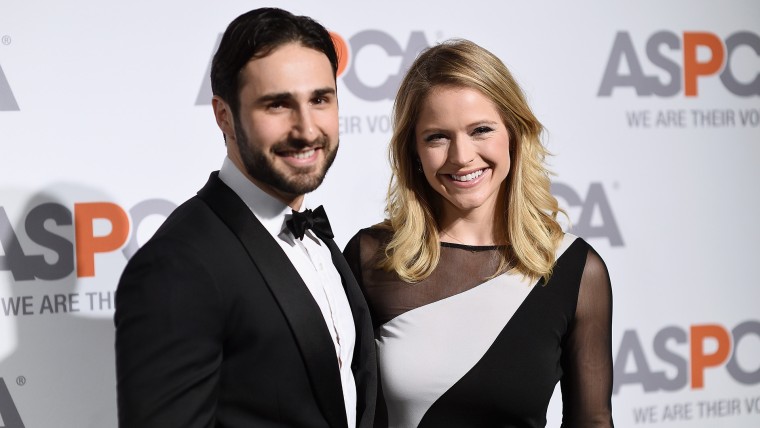 "You guys want to know what I'm having? It's a girl!" the former TODAY correspondent exclaimed on air, as her colleagues showered her with pink silly string.
"You guys all of course knew," Haines said about keeping the secret. "I've been having a rough time, so I've had crackers brought out to me, ginger ale, so anyone in the studio audience probably could've picked up on it as well."
Haines, who also has a 15-month-old son, Alec, with husband Max Shifrin, said she's excited about adding a girl to her family.
"I'm very much looking forward to it," she said. "I have a brother but I had two sisters. I just feel like I get the female experience way more than the little boy experience."
Haines, 39, also joked about why she felt the need to have her two children close in age.
"I don't have the privilege of time. I'm an older mommy," she said.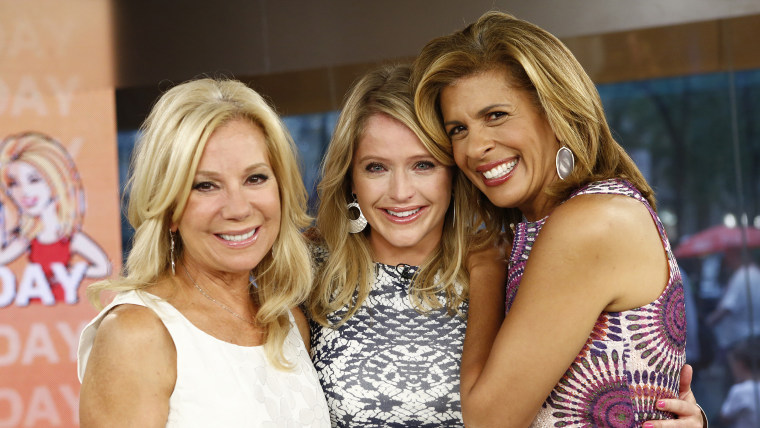 Haines got her broadcast start in the NBC page program before she joined TODAY as a production coordinator. She eventually moved into an on-air role working as a correspondent for the show's Fourth Hour with Hoda Kotb and Kathie Lee Gifford until she left NBC in August 2013.