Jessica Collinson's due date was supposed to be this upcoming Saturday, but her newborn son Hugo just celebrated turning two months old.
The new mom told TODAY the past several weeks have been a whirlwind, from giving birth to her first child to experiencing the sudden celebrity that came from a video her partner posted of the first time she got to hold Hugo, more than two long days after doctors delivered the baby via a cesarean section.
"He was taken to the NICU immediately," she said. "I didn't get to hold him for 60 hours."
The moving clip shows a tiny Hugo, hooked up to wires, finally being gently placed on Collinson's chest.
"Despite the stress surrounding it, it was a very strong moment of peace, being able to hold him," she said.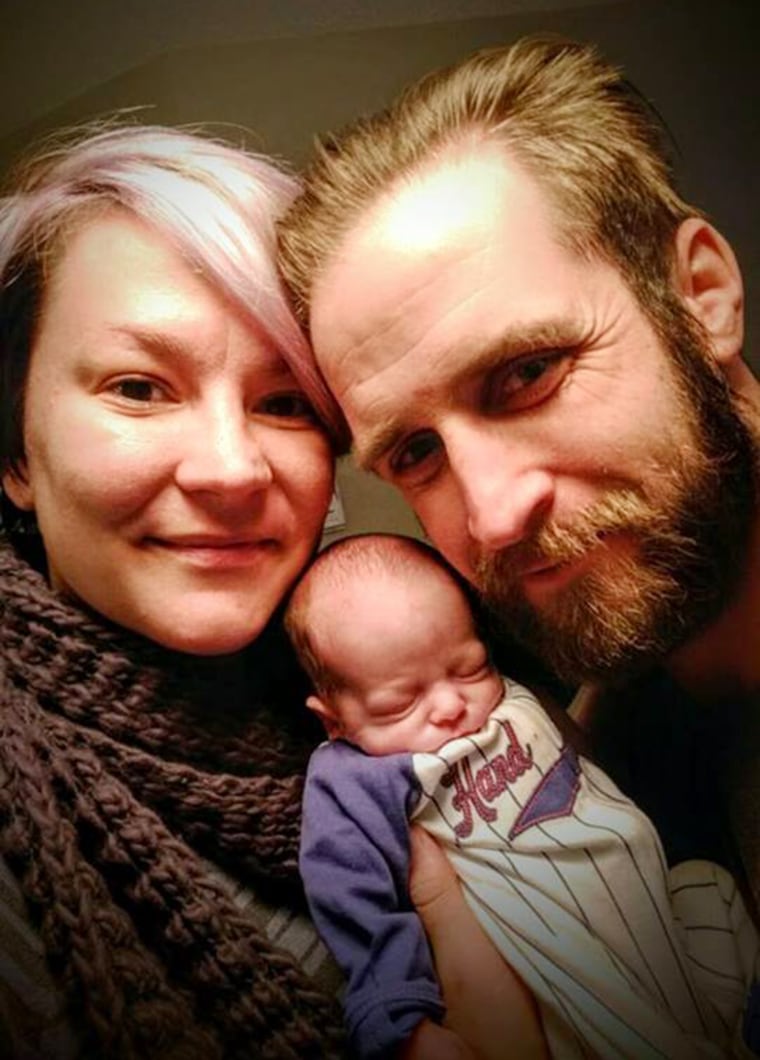 Hugo was born on Dec. 22, 10 weeks premature, but has fought since then to get stronger.
"He's been doing really, really well," his mom said. "We couldn't ask for him to be doing any better. He was released early, so we've been home for three weeks now."
RELATED: TODAY parents share 'power of touch' photos of hand-holding preemie babies
Hugo's dad Micheal Burritt filmed the viral video of his first moments with mom, Collinson said, and the couple, who lives in Calgary in Alberta, Canada, is still "in awe" at all the attention it's received.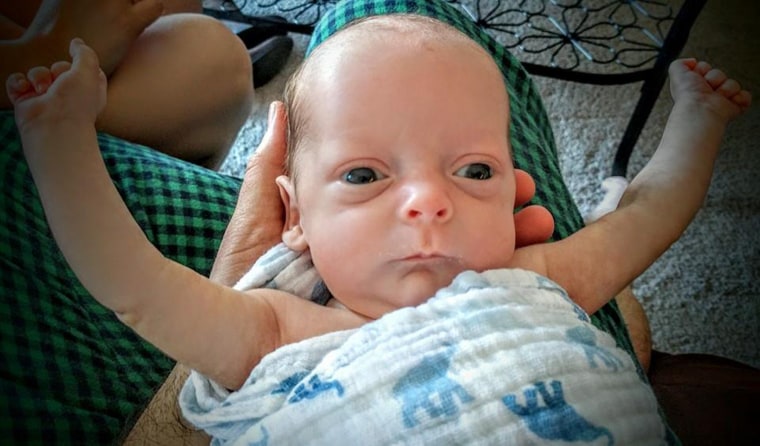 "But we both kind of knew when we saw the video that it was bigger than us," she said. "That's the only way I can explain it. The responses from women who've been through something similar... it's just been amazing. We can't believe it resounded with people this strongly."
RELATED: Preemie babies hold hands in 'unbelievable' moment captured on video
The clip was viewed more than 7 million times after it was posted on the "Love What Matters" Facebook page.
Collinson, 38, told TODAY she was at an ultrasound appointment when doctors realized Hugo had stopped growing, and decided to deliver the baby early, she said. Soon after, he was transported to a children's hospital, and Burritt went, too.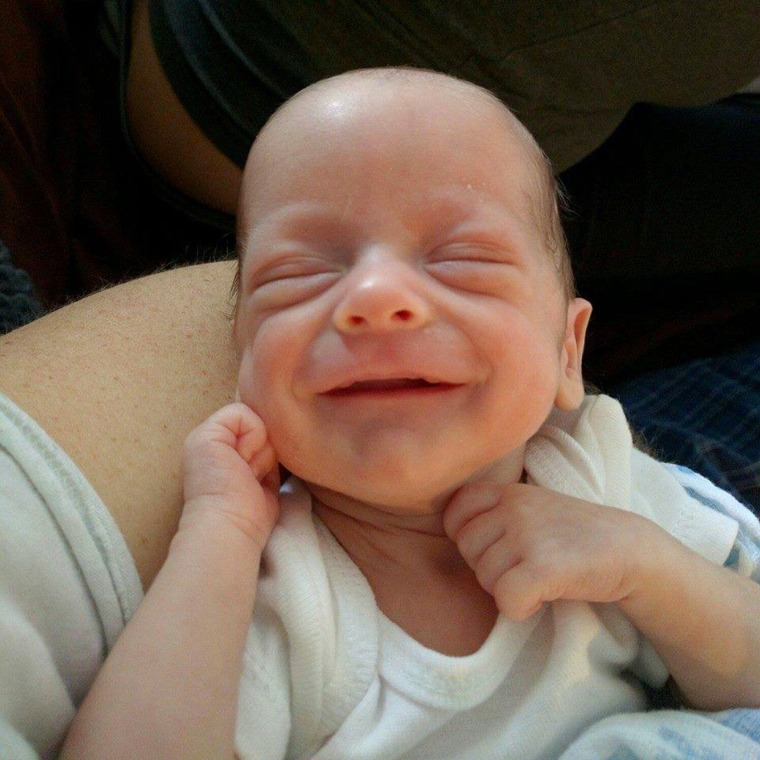 "One of the things that kept me sane was knowing that Hugo got some skin-on-skin contact with Mike," Collinson said. "He went back and forth between hospitals."
Now, the family is happily adjusting to their new life, posting updates about Hugo's progress on the "Hugo's Journey" Facebook page, written in the baby's voice.
"It's amazing, challenging — all of the things I imagine new parents go through," Collinson said.