At just a day old, Vale Guthrie Feldman is already causing a stir with her name.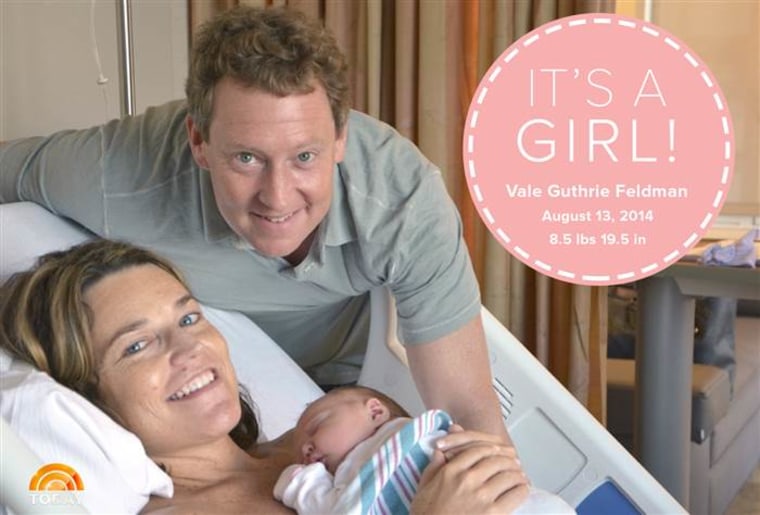 Packed with poetry and mystery, the baby's unusual moniker had many people running for the dictionary and online name sites for the back story.
Vale is an old English word meaning "valley by a stream," TODAY's Matt Lauer explained on the show Thursday as he announced the arrival of Savannah Guthrie's and Mike Feldman's daughter.
"They named her that because she was so calm and serene – until 10 o'clock last night," he said with a laugh, noting that the baby was fussing a bit when he talked by phone with Savannah.
The name immediately began trending on Nameberry.com, which called it a "truly unique choice."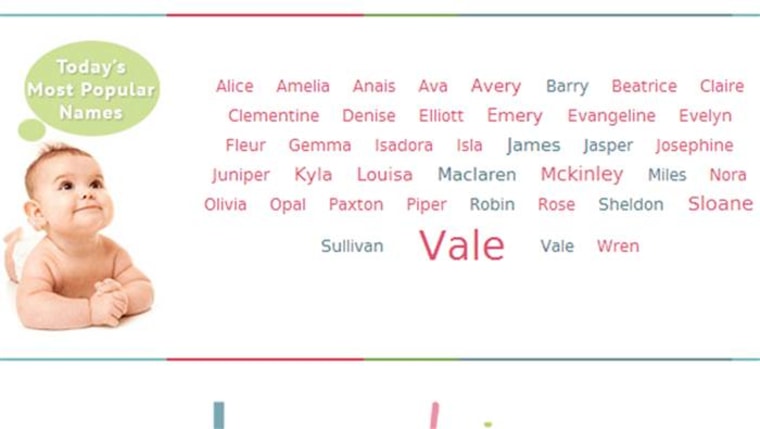 Vale is so rare that it doesn't appear on the Social Security Administration's extended list of baby names, which includes every moniker given to at least five or more babies in the U.S. each year, said Nameberry founder Pamela Redmond Satran.
"I would expect a lot of people to follow suit. I think it's a great name: it's simple and everybody can understand it, but it's really different and unusual as a name at the same time," Satran told TODAY Parents.
"Vale does have this poetic (connotation)… it's kind of an old-fashioned poetic term, but that gives it a nice element as well."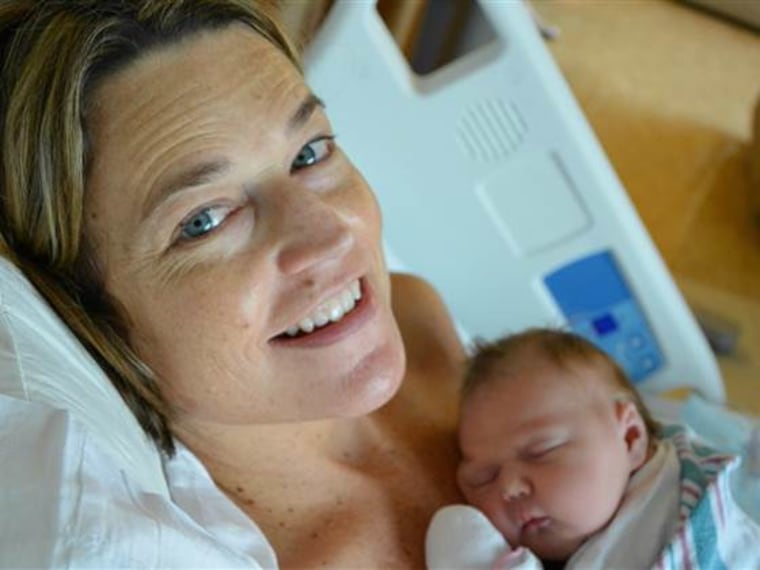 Since it essentially refers to a geographical feature, it's part of two big trends: place names and nature names, like River and Forest, Satran said. She noted that Savannah herself is part of that trend with her first name.
Then, there's the recent popularity of word names, like True and Loyalty, which often have a special significance for the family. More parents these days are choosing unusual names for their children rather than relying on old family names, as past generations often did.
"It's kind of the anything-goes style of baby naming that has really emerged as parents look for names that both have personal meaning and are really different from what everybody else is named," Satran said.
Since it has virtually no history as a first name, Vale can be used for a girl or a boy, Satran pointed out. Will it become more popular now that it was Savannah's top pick? Definitely, Satran said.
She also had some advice for parents on how to handle questions about their baby name decision.
"A lot of times when people choose a name like Vale, they didn't just pick it out of thin air – it is a name that has personal history or meaning to them," Satran said.
"If there is a story like that behind it, I think you should tell the story. It'll help other people to understand and remember the name."