/ Source: TODAY Contributor
Rachel Braverman, her husband and three of their four children took a magical trip to Disney World the week before Mother's Day. But the real magic happened on Mother's Day itself, thanks to the kind gesture of a United Airlines flight attendant.
The family had traveled to Disney leaving their youngest, four-month-old baby Brent, at home. Braverman, however, is a breastfeeding mother, and pumped breastmilk a few times a day over the course of the trip, waking up early and going to bed late to pump about 100 ounces worth of milk to give to Brent on her return.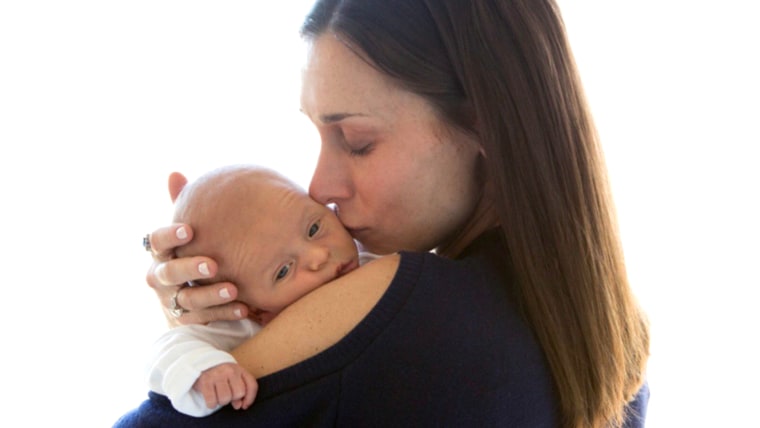 As any parent traveling with young children knows, however, it can get a little chaotic. And it was only when Braverman got back to her home in New Jersey on Sunday and opened her refrigerator to store her pumped milk that she realized that she had left her pumped breastmilk under the seat in front of her on the plane.
"I literally started crying," Braverman said, describing how she had been careful to store the milk in a container that could maintain the appropriate temperature and how she had kept it upright under the seat in front of her.
Never miss a parenting story with the TODAY Parenting newsletter! Sign up here.
As she was getting her kids ready for bed, Braverman said her husband showed her a text he'd received from a flight attendant on United: "I think I have something that belongs to you from your flight, please call or text me."
United flight attendant Jeff Nowotny said a passenger on the next flight on the plane, going from Newark to Miami, showed him the bag left under the seat. Knowing how precious pumped breastmilk is, Nowotny asked the captain to turn back to the gate. When that wasn't possible, Nowotny told TODAY Parents that he put the bag on ice and then, after landing in Miami, had agents look up the passenger manifest from the previous ride and try to contact the Bravermans. When they couldn't reach the family, he asked for their number so he could call them himself, because he was headed back to Newark that evening.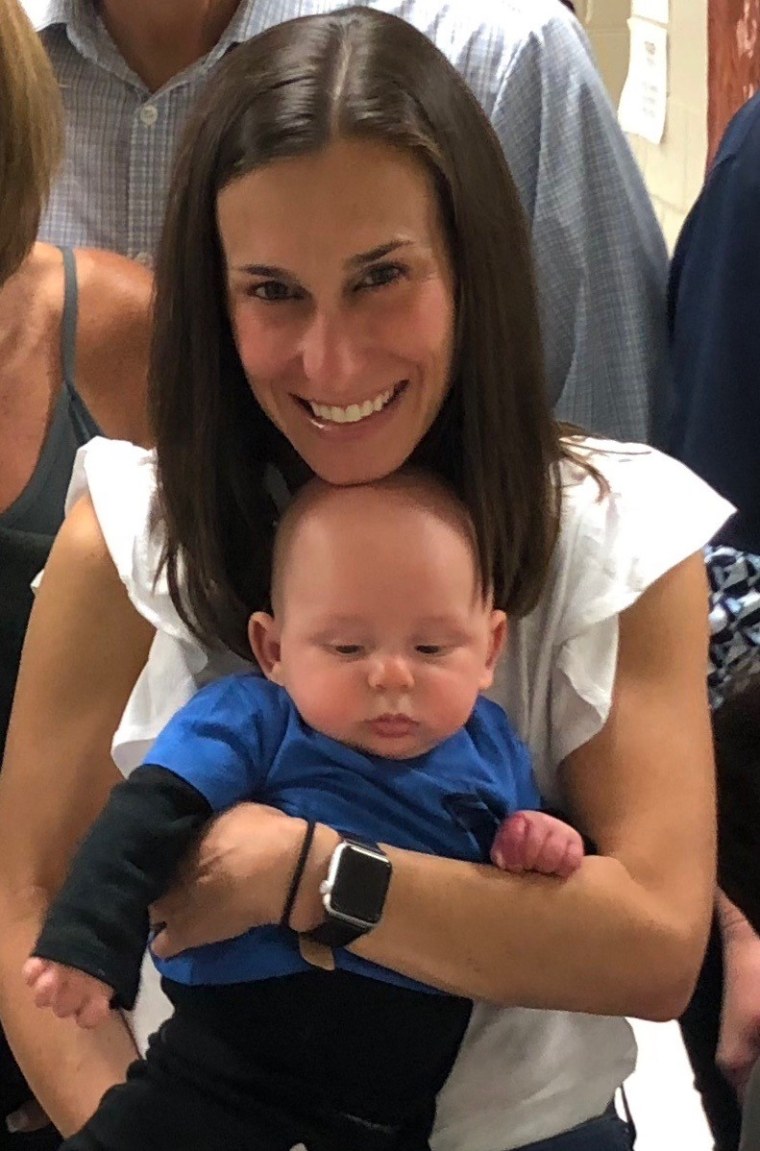 Braverman was dumbfounded that Nowotny had reached out at all. She was more stunned when Nowotny said that when his flight returned to Newark, he would drop off the breastmilk at the Braverman's house in northern New Jersey.
She texted him: "Are you sure?"
"It's Mother's Day!" he replied. "Don't even worry about it. I'm just happy to help."
After Nowotny's flight landed at 11:30 pm, he stopped by the Braverman's home with a milk delivery for Brent.
Braverman asked for his last name and United number in order to tell the airline how much she appreciated what he had done. "It was so nice and such kind human behavior," she said.
"Who does that?" Braverman mused. "He never even met me! He wasn't on my flight — he was on the crew that came on after me!"
"I have brothers and sisters and lots of little nieces and nephews, and I would like to think someone would do that for my family," Nowotny explained in a text the next day to Braverman. "I can relate to the hustle and bustle of traveling with children and how challenging it can be."
"It meant a lot to me to be able to do something small to help someone," Nowotny told TODAY Parents.
Today, Braverman posted a picture of Brent with this caption on her Facebook page: "To Jeffrey Nowotny, the United flight attendant who has yet to meet me, but found my bag full of breast milk on the plane yesterday, kept it on ice all afternoon, tracked me down, and HAND DELIVERED to my house after midnight last night... you are one of a kind! That is above and beyond customer service, that is just an act of kindness. Thank you for my Mother's Day miracle. And thank you from this happy milky face! ??☺️ #unitedairlines"