We love baby names. We love finding out which ones are most popular (last year it was Emma and Noah). We love noting that gender-neutral names are becoming more common. But most of all, we love the unusual and, frankly, crazy baby names some parents give their children.
Guess what? Those parents — the ones who now have children named Billion, Common and Dagger — may be setting up their children for a lifetime of special benefits, according to experts.
"Parents are pushing the envelope in a lot of ways in terms of choosing names that will be different," Pamela Redmond Satran, who wrote "The Baby Name Bible" and created Nameberry, told Yahoo Parenting. "They're looking for names that their child won't share with anyone else."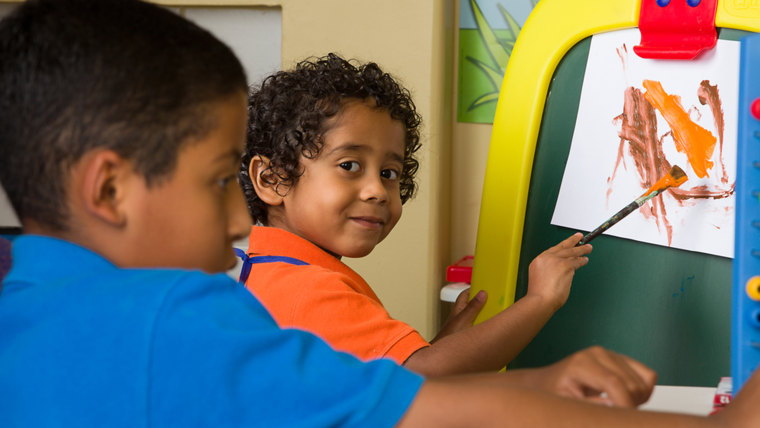 And one of those benefits is that the child has a greater likelihood of seeing and interacting with the world differently.
"It's a self-fulfilling prophecy that begins with an unusual name and ultimately leads to unconventional or creative thinking," professor and author of "Drunk Tank Pink: And Other Unexpected Forces That Shape How We Think, Feel, and Behave" Adam Alter says. "When you think of yourself as different, you might in turn think and behave differently."
Of course, having parents that will name you Poetry or O'Keefe or Ellington may also mean that you're brought up in a more creative household, too.
Science agrees: Labels are important. Recent research has revealed that:
Teachers give higher grades to children with "likable names"
People who have surnames that contain words like "short" or "little" or "bent" (which are seen as negative) can have inferiority issues
Girls with "masculine" names like Morgan or Taylor were more likely to pursue advanced science and math degrees
"[A name] symbolizes their hopes and dreams for their kids," says Satran. "So if you want your child to stand out from the crowd, be independent, and a real individual, a unique name is one way to show him that you value those qualities."