With his adorable pictures of babies swimming underwater, award-winning photographer Seth Casteel has a message behind the cuteness overload.
After receiving acclaim for his two previous projects, "Underwater Dogs" and "Underwater Puppies," Casteel was drawn to create his new book, "Underwater Babies,'' after learning of the alarming statistics about children drowning.
Children ages 1 to 4 have the highest rates of drowning of any group in the nation — the top cause after birth defects, according to the Centers for Disease Control and Prevention.
"The book is a celebration of babies, but there's definitely a serious element to it,'' Casteel told TODAY.com. "A big reason I wanted to make this book is to promote the cause of water safety for babies. I just want to let people know about the benefits of these classes and that they are something to strongly consider."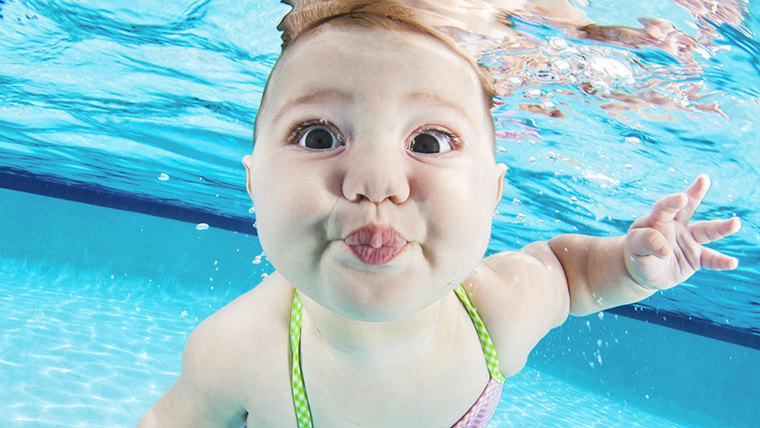 Casteel attended water safety classes for babies at 18 different swimming schools across 10 different states to create "Underwater Babies,'' which will be released on April 7. He shot approximately 750 babies, with 67 of them making it into the book in a variety of adorable scenes.
"I only had a limited window to really seize that moment in time because they can only go underwater just for a moment,'' Casteel said. "I could only take four or five pictures really quickly. Maybe the baby turned or there were bubbles or the instructor got in the way. I was never frustrated because that's the nature of it. You get what you get."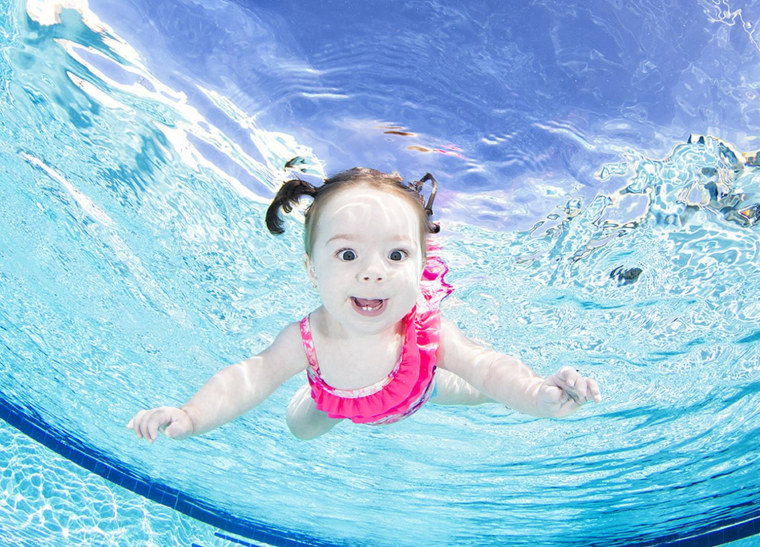 Unlike the dogs and puppies that he previously shot, babies also are much more unpredictable. He would either be underwater waiting to take the shot or about six inches from the baby, tracking him or her until he could get the right picture.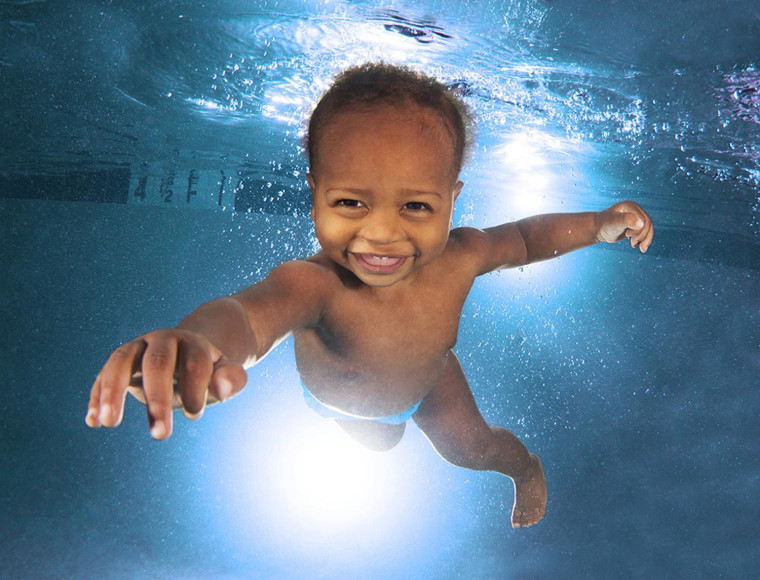 "You don't know what mood they're going to be in,'' Casteel said. "A dog won't be in a cranky mood because it didn't have a nap."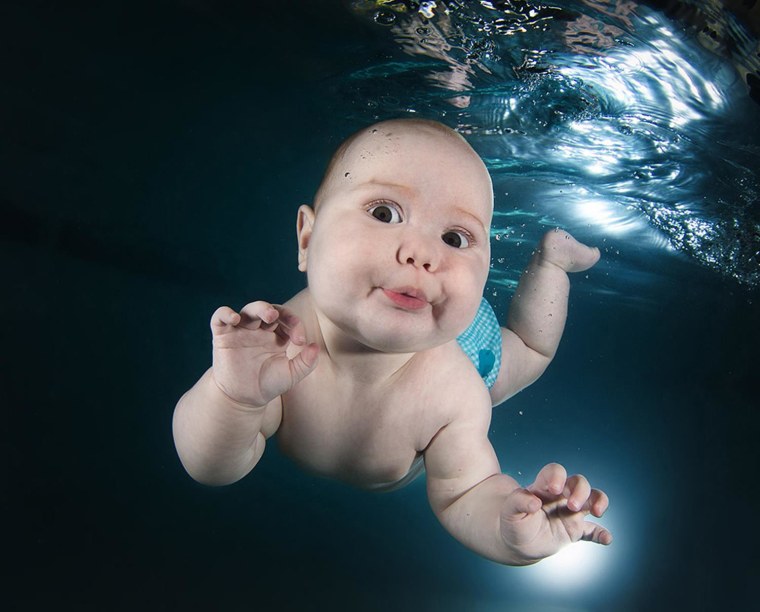 While the methodologies at the safety schools he attended differed — from making it more fun to instill confidence in the children, to conditioning them to flip over and float on their back when they enter the water — the overall message of safety is what he hopes to get across.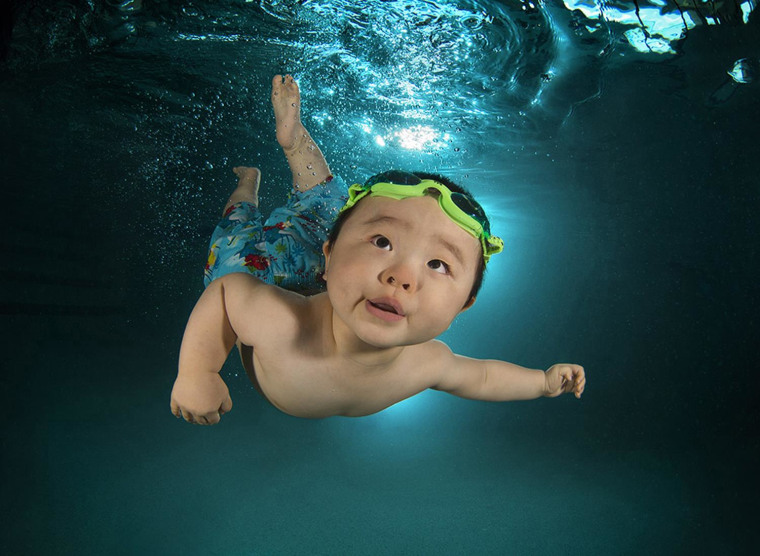 "I just want to encourage parents to look into the lessons and figure out a program that makes the most sense for their baby,'' said Casteel, who does not have children. "I heard this story of an 18-month-old baby in Florida drowning in a pool at a family reunion with 40 people there after being briefly unattended. It's such a horrible thing that I think can be prevented."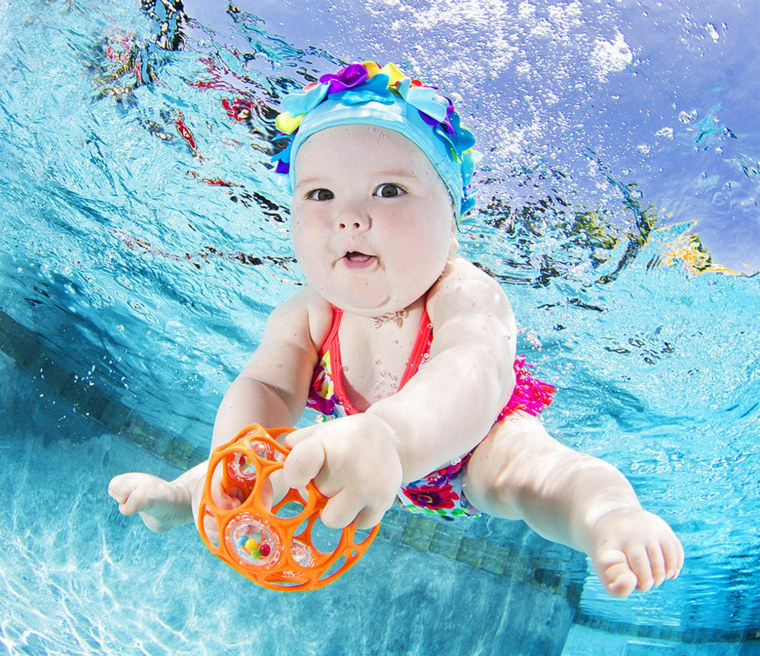 The babies also added their own flair, with one dressed in a mermaid costume and another one coming in miniature scuba gear. He also got a shot of baby twins holding hands underwater.
"That was a one-in-a-million shot,'' he said.
After having shot dogs and babies, Casteel said the next project he is contemplating is one on cats called "Pounce." He hopes to highlight some rescue organizations with the project, which will not just be underwater shots.
"Working with kittens was actually how I got started in all this,'' he said. "Pouncing is the No. 1 thing I want to see cats do."