This photo touched thousands of hearts when TODAY viewer Ariane Grabill shared it with us this summer — a shot of her cradling her young son on the beach, both of their faces hidden in the embrace. She had picked up 3-year-old Aiden, who was in the middle of chemotherapy when it was taken in 2013, and the moment was captured by her husband, Zach. In this piece for TODAY.com's "2014 Voices" series, she shares the story behind the photo, which she provided TODAY as part of a callout for viewers' favorite vacation snapshots, and what happened after it racked up more than 60,000 likes as one of TODAY's #100HappyDays.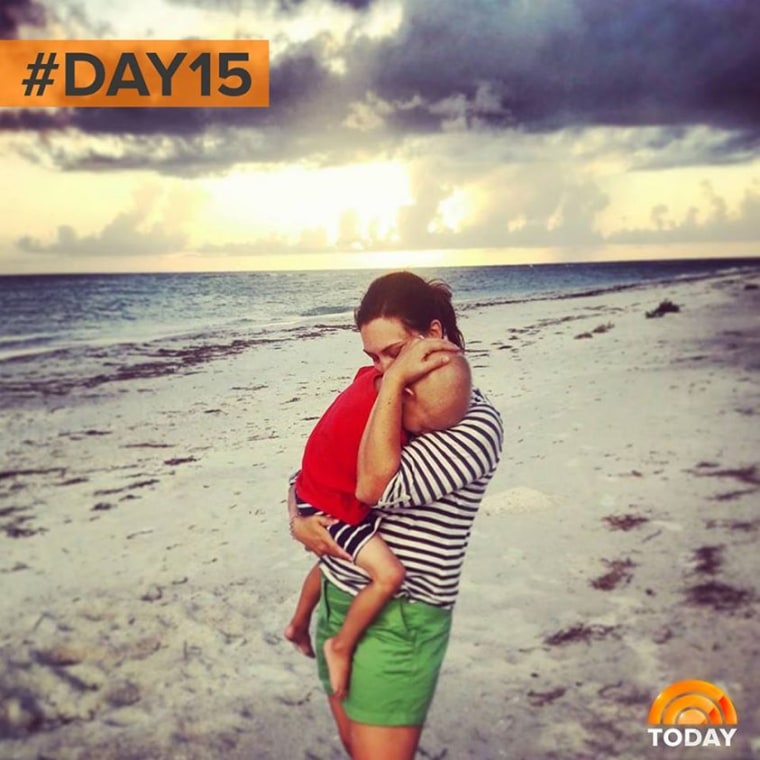 We were taking a trip to Florida. That particular beach, Boca Grande, is a place I've been going since I was a little kid. It's special for my whole family and we really wanted to take Aiden and the kids and just have a good vacation. Luckily, he managed his chemo well enough and his numbers were good so we took him. It was a great trip. It was a real high point of last year.
It was almost sunset when we took a little walk. Aiden was getting tired so I just picked him up. He was always cold so I snuggled him in and Zach just snapped the picture. It's taken off from there.
For me, that picture was about a great vacation and a great time for our family. It was just such a positive experience. It shows unconditional mother's love. That's what I get when I look at it. I mean, I can't even see my face or his face. You just get a feeling of how much I love him, and that's why I love that picture so much.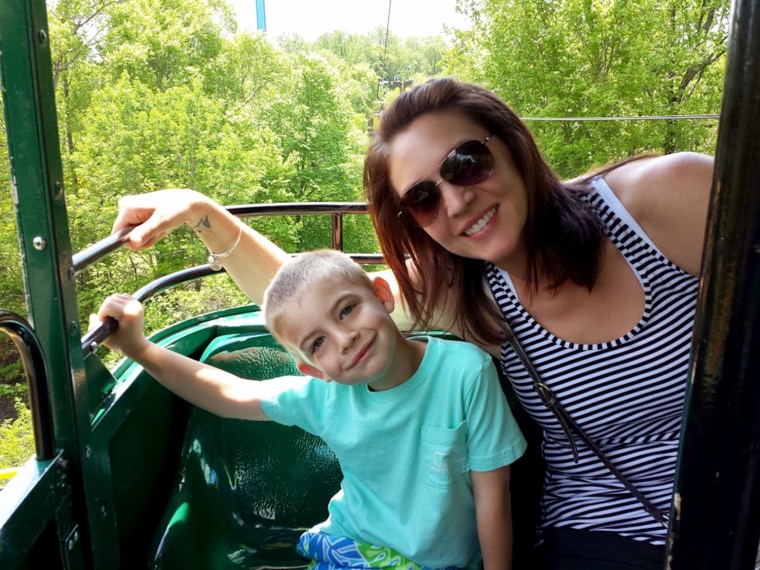 The photo received more than 62,000 likes on TODAY's Facebook page and generated worldwide interest in the Grabill family.
We were all blown away. We would get messages every day from people we were friendly with, but hadn't heard from in a while, saying, "Oh I saw your picture!" And then it was, "Oh my goodness, my friend in this state saw it and that state saw it!" It was crazy. We were getting email requests from people in the U.K. to talk about Aiden. It was a little overwhelming.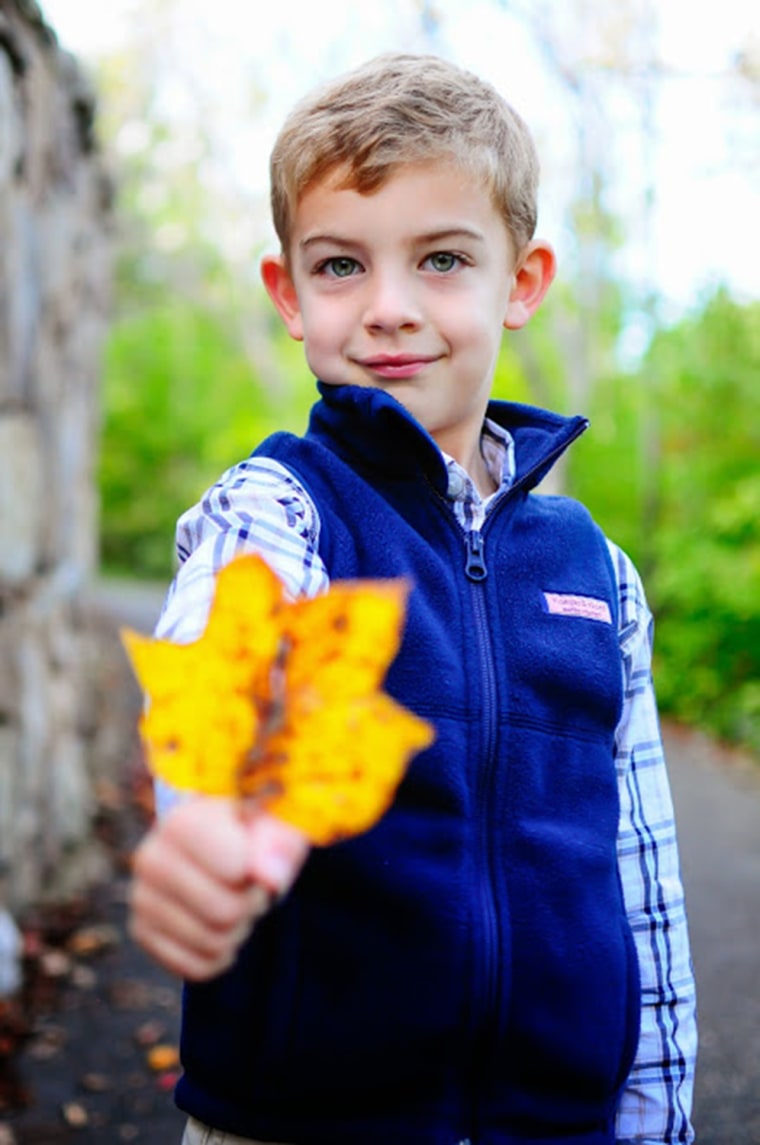 Having been through what we went through as a family, it was so good be able to say, yeah, he was sick, and he went through chemo and he didn't feel good, but now look at him — he's amazing! He's healthy. He's happy. We just love him so much.
It's been great to bring awareness to some other parents who have been through the same thing. I got a lot of notes from other moms who had kids with cancer and they would say to me, "I can so relate to this." That was the part that really touched me, having other moms who've been through the same thing, say, "I love this. It's so moving."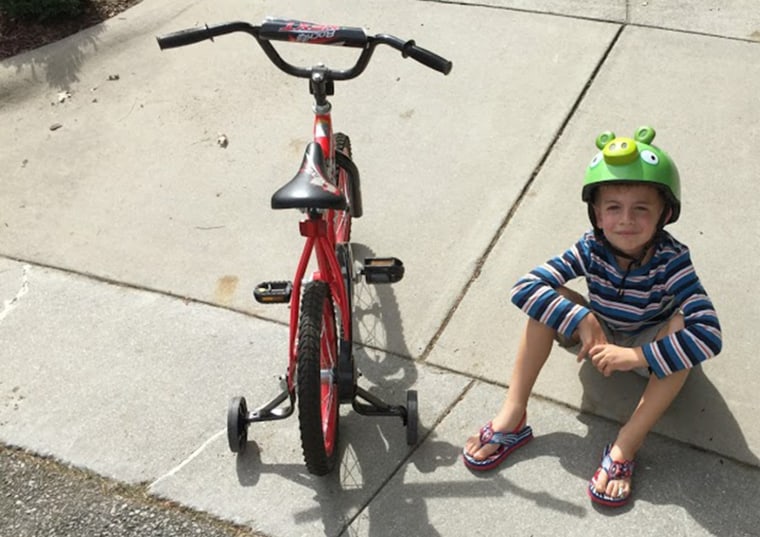 Aiden had Wilms' Tumor, a rare cancer that mainly affects children. He had a two-pound tumor removed from his kidney and has since undergone 25 rounds of chemotherapy and radiation. He received his final treatment in September 2013, and has been cancer-free since.
Wilms' Tumor and pediatric cancer are huge. We have friends who have lost a child to the same cancer. And today, we have friends who have a son starting chemo for the same exact thing.
For me, this ordeal has given me a bit of platform to say, good things come out of this. Pediatric cancer is horrible and everyone should know about it, but there are good stories. That's how I'm seeing it. To give hope and to give people a good story out of pediatric cancer.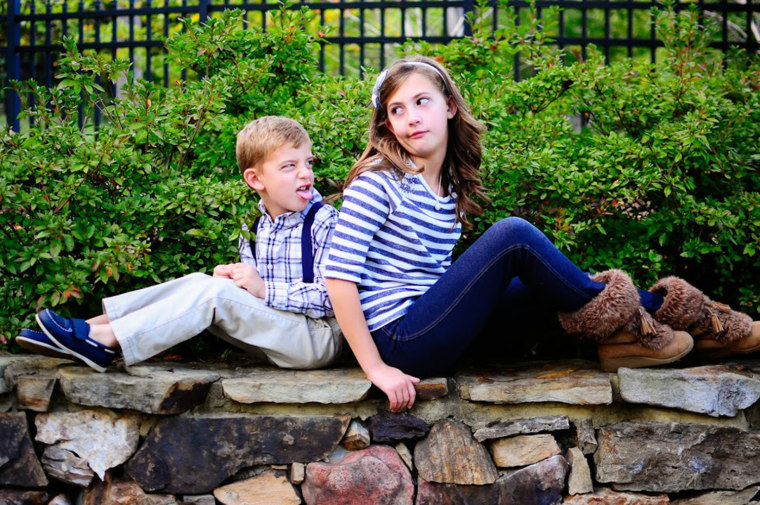 Aiden is doing wonderfully. He's in kindergarten. He loves school. He's just a happy, happy little kid. You'd never know what he's been through just by looking at him. We love that he's just a happy, normal kid. He doesn't really remember most of what happened.
It's been such a great year. I remember my husband and I sitting down last year at Christmas time, thinking this is the best gift we could have had, having him healthy and back on the road to recovery. We said, "All right, next year we want it to be very uneventful!" And here we are at Christmas time again, thankful for it all over again that we're healthy and happy and everyone is here. It's a huge blessing.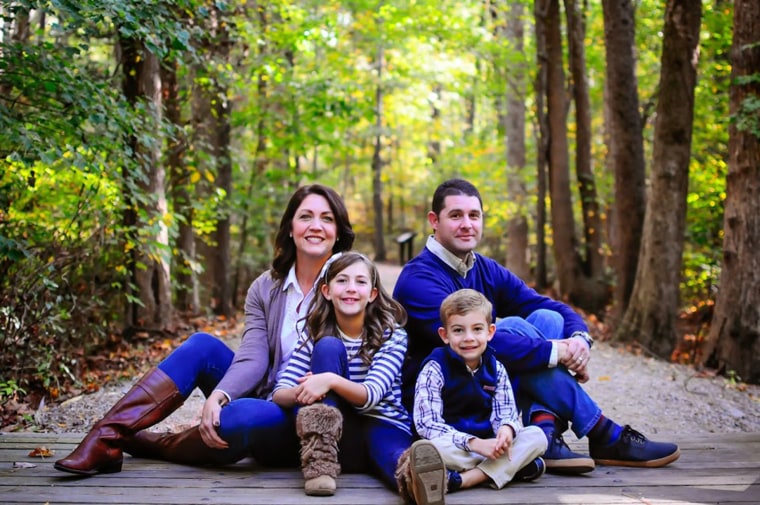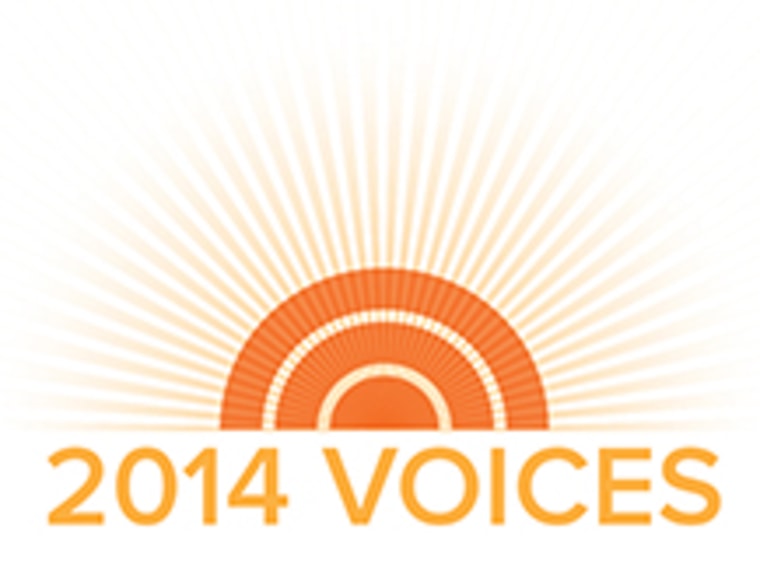 Find more of TODAY.com's "2014 Voices" here.
* Transgender teacher reveals joy — and heartbreak — of new life as a woman
*'Biggest Loser' winner on controversial weight loss: 'I found strength in this struggle'
* 'I'm not ready to say goodbye': Flight MH370 passenger's girlfriend on life after loss