As part of TODAY's Ultimate Toy Bracket, we're pitting audience-nominated toys against one another in the hopes of finding one toy to rule them all. Here's what TODAY fans had to say about the Easy-Bake Oven!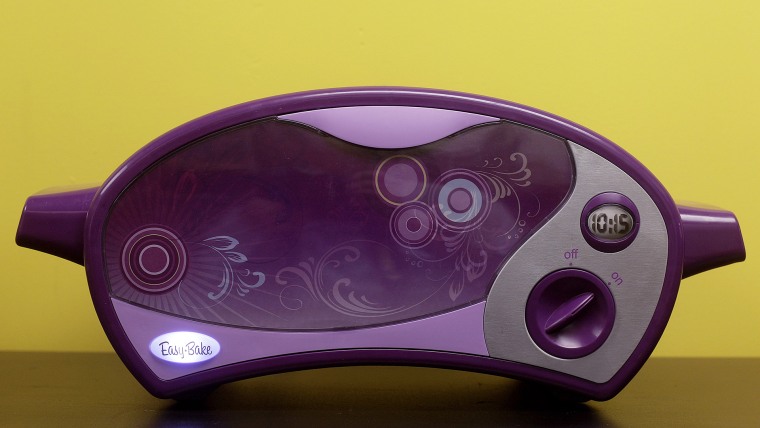 TODAY viewers wrote in to remind us that "what other toy can you use to bake your very own pan of burning hot batter?" They may agree that "the cakes never once turned out like the pictures on the box," but they are "always proud of the chocolate, pudding-like cake concoction" their kids cook up. The oven is "an American tradition" and a great way to "introduce kids to the fun of cooking their own food."
Love the Easy-Bake Oven or hate it, but be sure to make your voice heard by voting in our Ultimate Toy Bracket now!