/ Source: TODAY Contributor
Editor's note: This story has been updated below.
When Beth Laitkep knew the miracle she hoped for wasn't coming, she turned to her best friend and asked for the ultimate gift.
Stephanie Culley and Laitkep could not have known when they worked at Wal-Mart together as teenagers that one day, they would be connected forever by perhaps the greatest act of friendship possible between two mothers: When Laitkep passed away from breast cancer in May at the age of 39, Culley and her husband, Donnie, took Laitkep's six children into their home in Alton, VA, to care for them.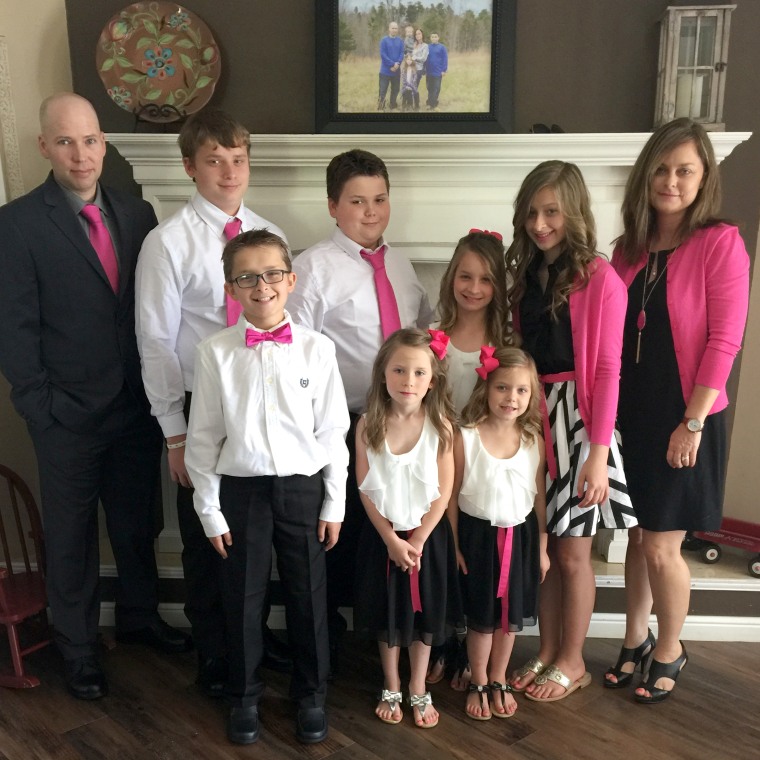 Both women moved away from their hometown of South Boston, Virginia and lost touch, only reuniting when Laitkep moved back to Virginia from Texas.
By then, Laitkep had already fought triple negative breast cancer once, and she thought she had beaten it. But after a month, she found more lumps: the cancer was back.
"That's when I felt this strong urge to help her," Culley said. Laitkep and her family had bought an old house that needed a lot of repairs, and Culley, who has three children — Cole, 10, Hayden, 6, and Calen, 2 — had a background in construction. She decided to help her old friend with home repairs while she was sick.
"I was over there all the time," said Culley, "and I took my children down there with me. We all got really close."
As Laitkep fought the cancer, she would sometimes ask Culley if she would consider taking her children if the worst happened, but Culley tried to remain positive. "I would try to laugh it off," said Culley. "I said, 'We're going to get you well, you're going to live, we're going to raise our grandbabies together."
Eventually, the question became more serious. Laitkep was admitted to the hospital April 13. Her cancer had spread to her spine, her brain, and her nervous system. Culley spoke to Laitkep's doctor: "He said there was nothing they could do, and it was time to make real plans and to have serious conversations."
That's when, Culley said, her friend asked her, "Can you do this? I know you will do this, but can you do nine kids?"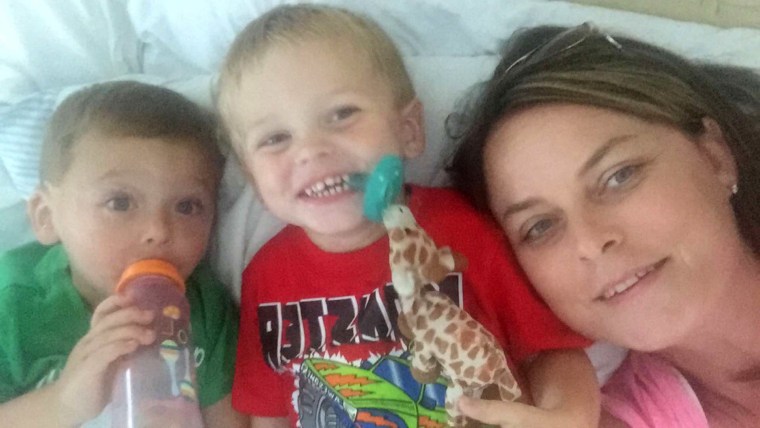 Sign up to get more inspirational TODAY parenting stories in your inbox with our newsletter
After discussing it with her husband and children, Culley said yes. "My husband was a deer in headlights at first, but then he said, 'We'll do what we've got to do,'" said Culley. "My children were screaming 'Yes!' at the tops of their lungs. They got to have their best friends become their brothers and sisters."
The month before Laitkep died was rough, said Culley. "I cried a lot," she said. Laitkep's mother had died when she was a senior in high school and was hidden from her until the very end, and and Laitkep told Culley she didn't want the same for her children.
"I want them to see me when I am still in good enough shape to see them, and I want to tell them myself," Culley said her friend told her.
The children — Will, 15; Selena, 14; Jaxson, 11; Dallas, 10; Lily, 5; and Ace, 2 — had their last visit with Laitkep on Mother's Day; she died May 19. Culley said that the kids are in grief counseling but are doing surprisingly well, talking about their mother frequently and sharing funny stories about her. "The youngest, Ace, is only two," she said. "He won't remember her, so all he will have are our memories."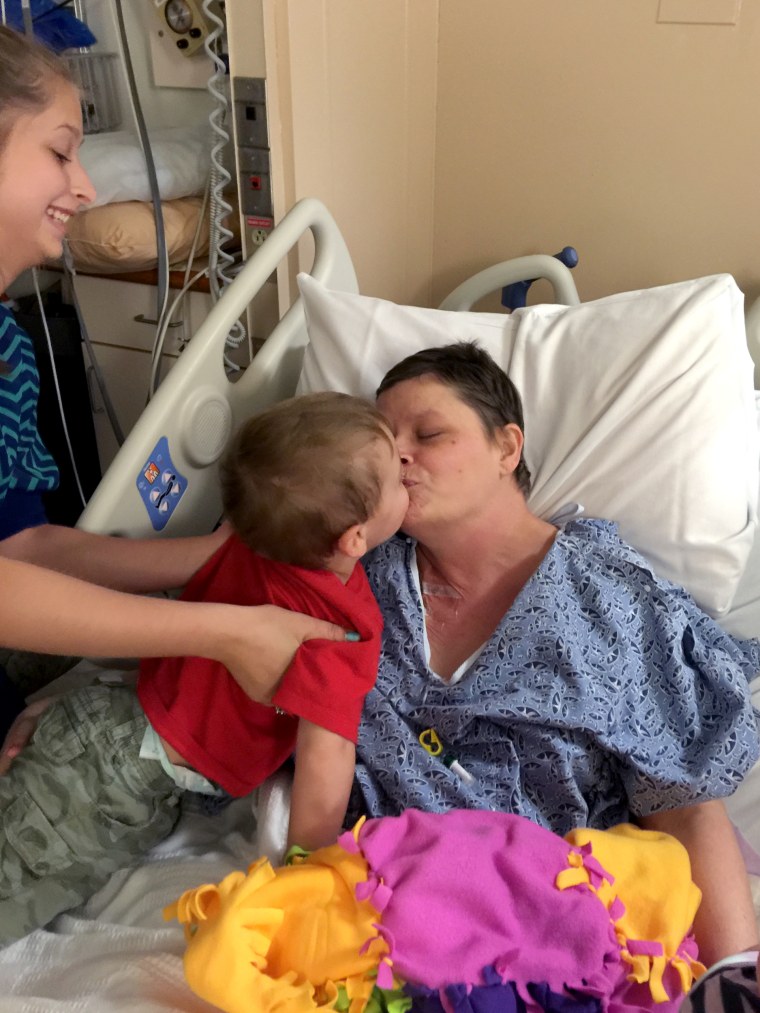 Culley said this experience has changed who she is as a person and as a mother. "I don't sweat the small stuff anymore," she said. "Snotty noses, disastrous house, laundry as tall as the ceiling? Beth would give anything for that right now, and I have that."
Culley said she is grateful for the public outpouring of support for the children, some of which has come from as far away as Taiwan, Germany, and Italy. She hopes her story will inspire someone else in a similar position. "They might be wondering if they could take two children," said Culley. "They might see me and think, 'If she could have nine, I could take two.'"
The children's fathers are not involved in their care at this time. The Culleys currently have temporary custody and hope to gain permanent custody of Laitkep's children on July 19. Culley said they are waiting to talk about adoption until later: "That decision will be made down the road when the children are ready," she said.
A Go Fund Me account set up for the Laitkep children has already raised over $57,000.
Update: On Tuesday, July 19, 2016, a judge awarded full permanent custody of Beth Laitkep's six children to the Culleys. "The kids, my husband and I are extremely relieved for this to be over," Stephanie Culley told TODAY Parents. "Now we can move on with the rest of our lives and work at finding our 'normal,' if that is even possible with a family this large."