A fascinating new long-term study says a child's self-control at age 3 predicts whether they will grow up to be healthy, successful adults.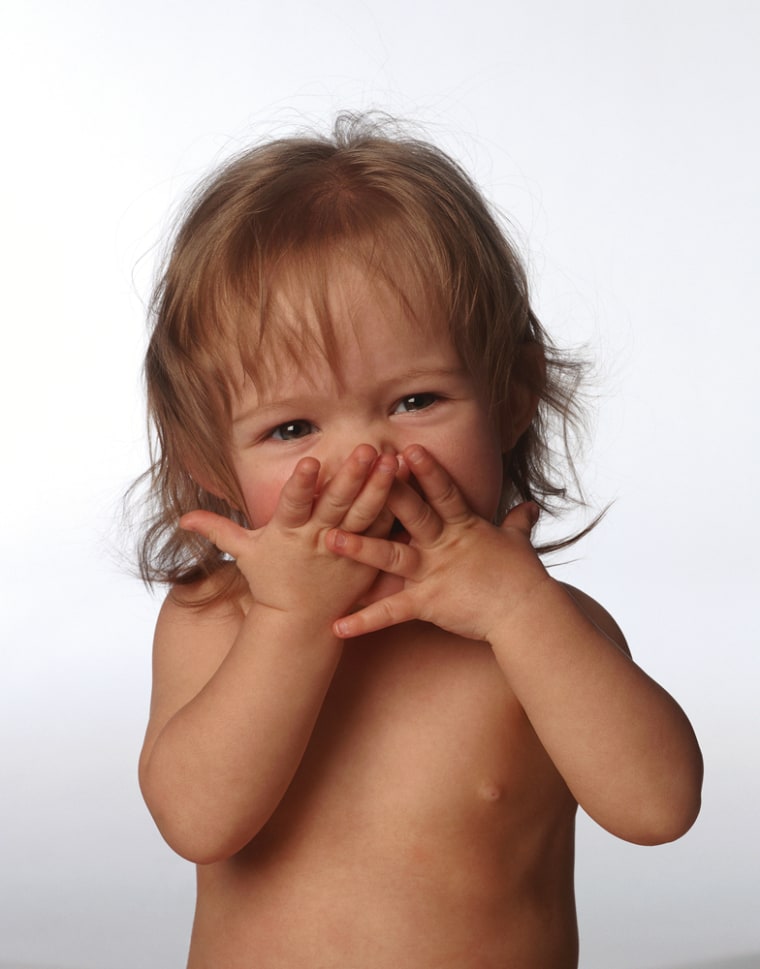 In related news: The streets have been overrun by wild-eyed, sobbing parents of toddlers, screaming "We're doomed! Doooooooomed!" 
Well, that second part isn't true. But the first sentence is, unfortunately (or fortunately, if your toddler is a master of impulse control).
The study, led by a Duke University researcher, followed 1,000 children from birth to age 32.
Researchers gathered data on the participants' health, wealth, family and criminal status when the participants reached age 32, then looked for correlations between the self-control score and these outcomes, correcting for I.Q. and socioeconomic status.
"Children with low self-control tended to make mistakes while they were adolescents, including starting to smoke tobacco, becoming a teen parent of an unplanned baby and leaving secondary school with no qualification," the researchers added in a summary of their work.
And the ill effects of low self-control followed kids all the way into adulthood. Self-control in kids was defined as "lack of control, impulsive aggression, hyperactivity, lack of persistence, inattention and impulsivity." Hmmm, sound like any 3-year-olds you know? Maybe every 3-year-old you know?
The blog Gawker cuts right to the chase with a tongue-in-cheek guide to assessing your child's self-control:
Age 3: Give your child a long book to read, like Gravity's Ranbow or Finnegan's Wake, to test his attention span. Can he finish it in one sitting? If not, he's probably six or seven months away from meth addiction. Cut your losses and sell him.
In a probably vain attempt not to freak parents out, researchers say it just takes simple steps to build a child's self-control abilities. For example, stick to a routine so the child knows he has to wait 15 minutes for a snack; don't give in to whining and tantrums when you make a decision.
What do you think of this study? Read more about it here, and share your thoughts in the comments. Is the phrase "toddler with good self-control" an oxymoron? How do you teach your kids to control their impulses?