A little small talk goes a long way — or in Ellis Hill's case, it goes all the way to the Olympics in Rio de Janeiro, Brazil.
On July 26, the 63-year-old Uber driver from Darby, Pennsylvania, picked up Liz Willock, who was in town for work from Chicago. The two got to talking as they drove an hour from her office in Philadelphia to the Hilton she was staying at in New Jersey.
"We had been talking about the Olympics for 20 minutes before he told me his son was competing in track and field, but couldn't afford to go watch, which broke my heart," Willock told TODAY.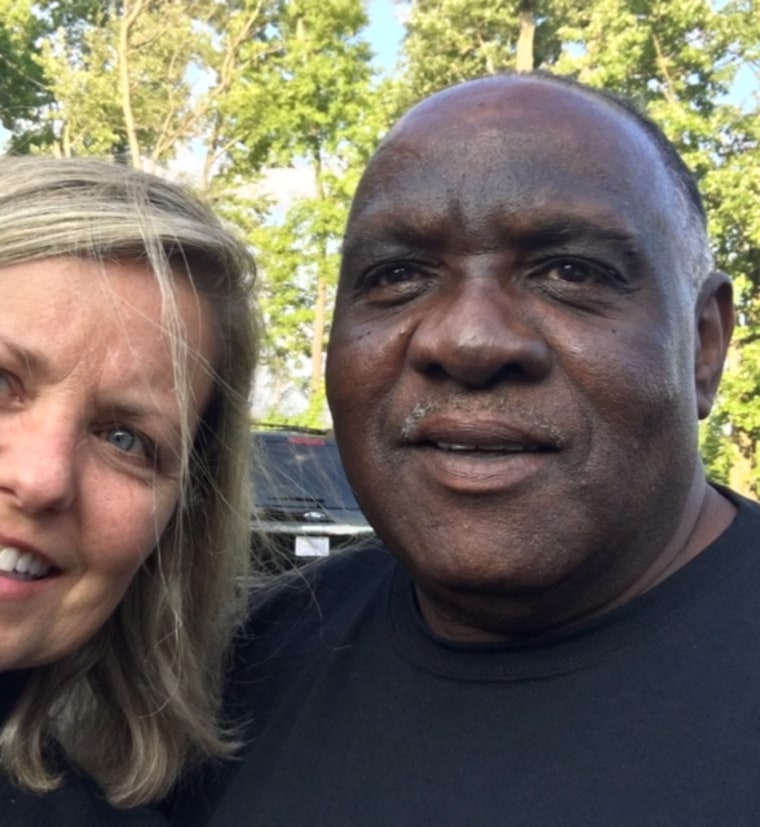 RELATED: Olympian misses opening ceremony in Rio — so he stages his own back home
"I've been at his games his whole life, so we tried to get it together to go, but it was just too costly," Hill told TODAY. "Darrell was a good sport about it and said, 'Don't worry if you can't make it dad, I'll take you to the finals in London next year.'"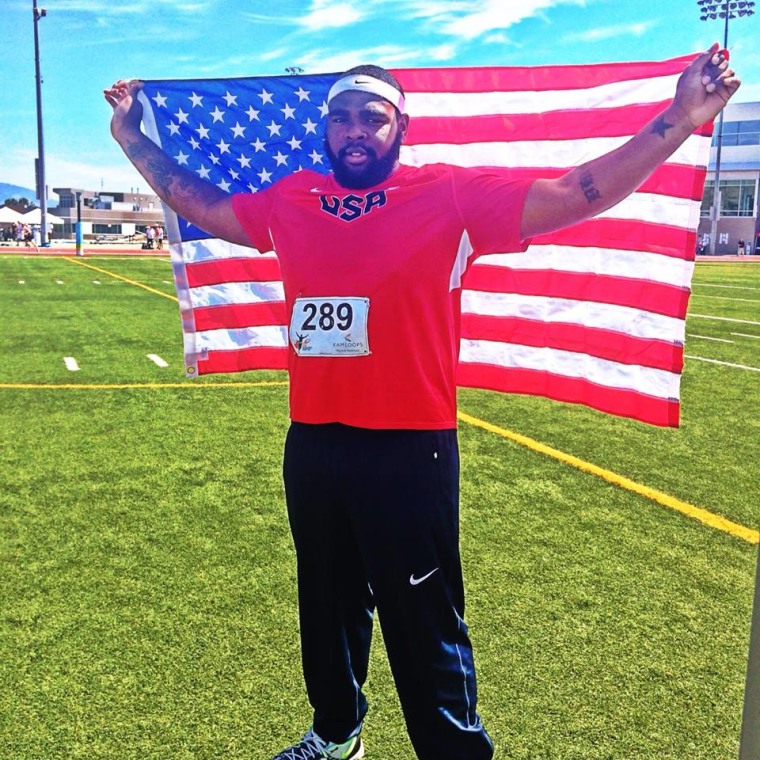 RELATED: Broke Olympian moonlights at sporting goods store to afford Rio
Willock asked him if he would go to the Olympics if she could get him a ticket, but he politely said she didn't have to do that.
"I believe we were meant to meet, so I did everything I could to make it happen for him," said Willock, who works as a sales leader at a concierge service that arranges travel and accommodations for sick patients.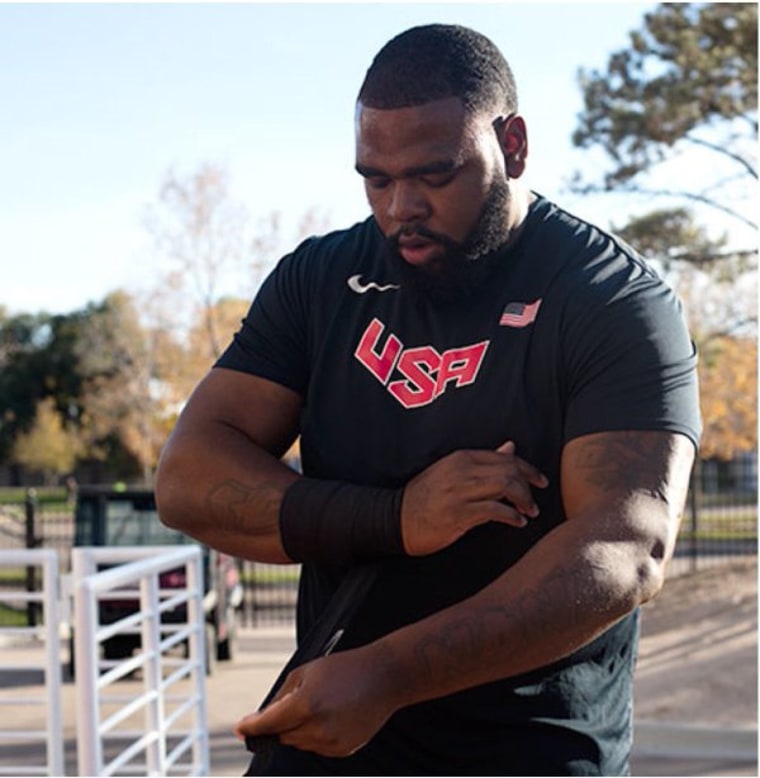 Upon arriving at the hotel, they exchanged contact information, and snapped a picture of them together. Willock planned to call him the next morning with an update.
RELATED: Aly Raisman's parents squirm at daughter's Olympic performance
At first, she tried to use her company's frequent flyer miles, but the proximity of Hill's departure date ruled out that option.
"She called the next morning as promised," said Hill. And despite the stalled plan, she told him "she's not giving up."
A few hours later, Willock called with the idea to set up a GoFundMe page.Hill was all for it, as was his son, who worked to make arrangements for his dad despite his intense Olympic training.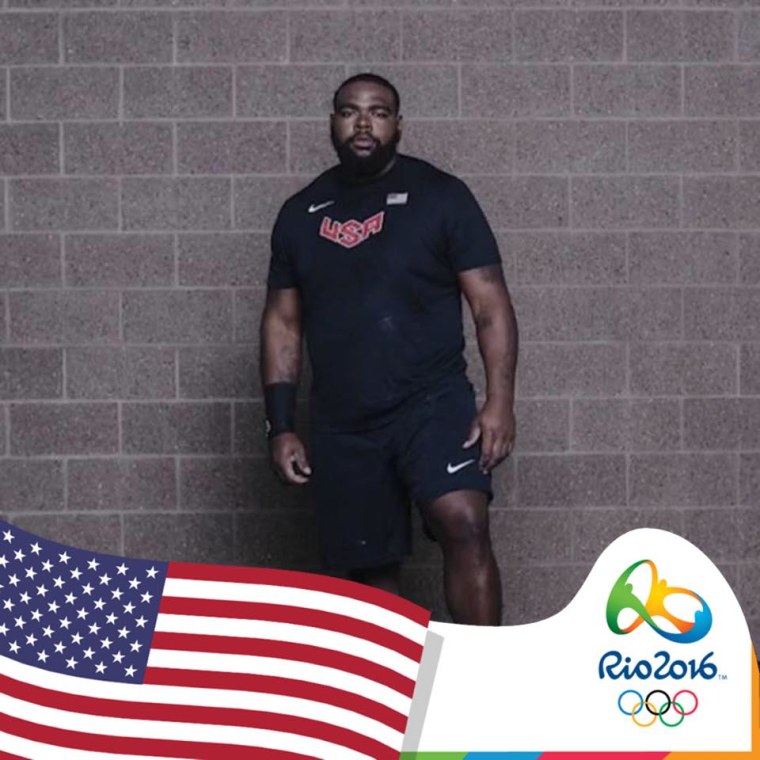 RELATED: Couple pledges $1.2 million to send 27 kindergartners to college
In just two days, they raised $8,200 — enough to cover expediting his passport, his flight, hotel, meals and ticket to the Olympic Games.
On Aug. 15, Hill is heading to Rio for five days on what will be his first flight in 20 years and first time ever leaving the country.
While there, he'll get to celebrate his son's 23rd birthday on Aug. 17, and watch him in the shot put competition the next day.
"I'm most excited about being there in the flesh supporting my son," Hill said. "It will mean the world to him to know that I'm there in the stands watching him."