Just add it to the list of things these two have in common!
Former pro wrestlers Nikki Bella and Brie Bella, aka the Bella Twins, just announced they are both pregnant — and their due dates are only a week and a half apart.
The twins, both 36, revealed the news in a People exclusive, saying they are both amazed and thrilled to be going through pregnancy at the same time.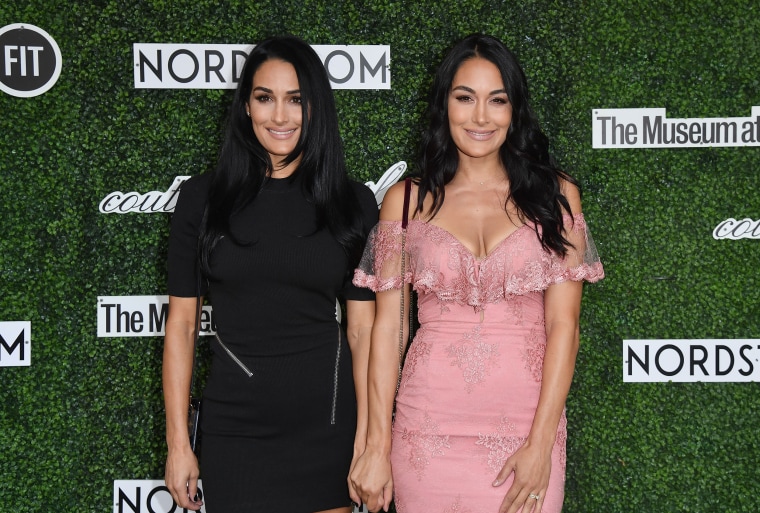 "Wait, twins being pregnant at the same time?" Brie said. "People are going to think that's a joke. We both are shocked. People are going to think we planned it, but you can't really plan pregnancy!"
Nikki shared the joint announcement on her Instagram Wednesday, along with a photograph of her sonogram. "I can't even begin to describe to all of you how happy I am! I'M GOING TO BE A MOM!! It's something I have wanted to be my whole life. I was definitely shocked when I found out. And so nervous! I wasn't expecting it and felt I wasn't ready but this journey of life is unpredictable," she wrote in the caption of her post.
She continued, "Thank you all for the love and support! So happy not to keep it a secret anymore! I'm 13 weeks tomorrow and already showing a little! So goodbye big sweatshirts and back to my crop tops lol jk well maybe not!"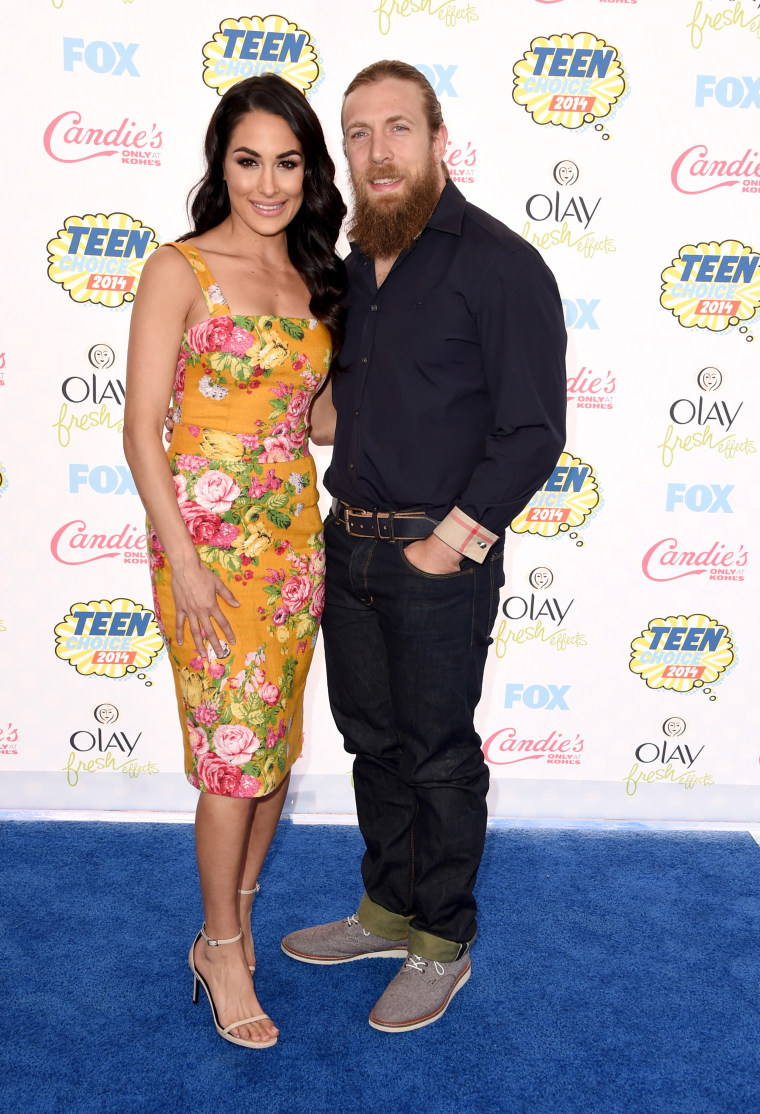 Brie already has a 2-year-old daughter, Birdie, with her husband, pro wrestler Daniel Bryan.
Meanwhile, this will be the first child for Nikki, who is engaged to Artem Chigvintsev, her former pro partner from "Dancing With the Stars."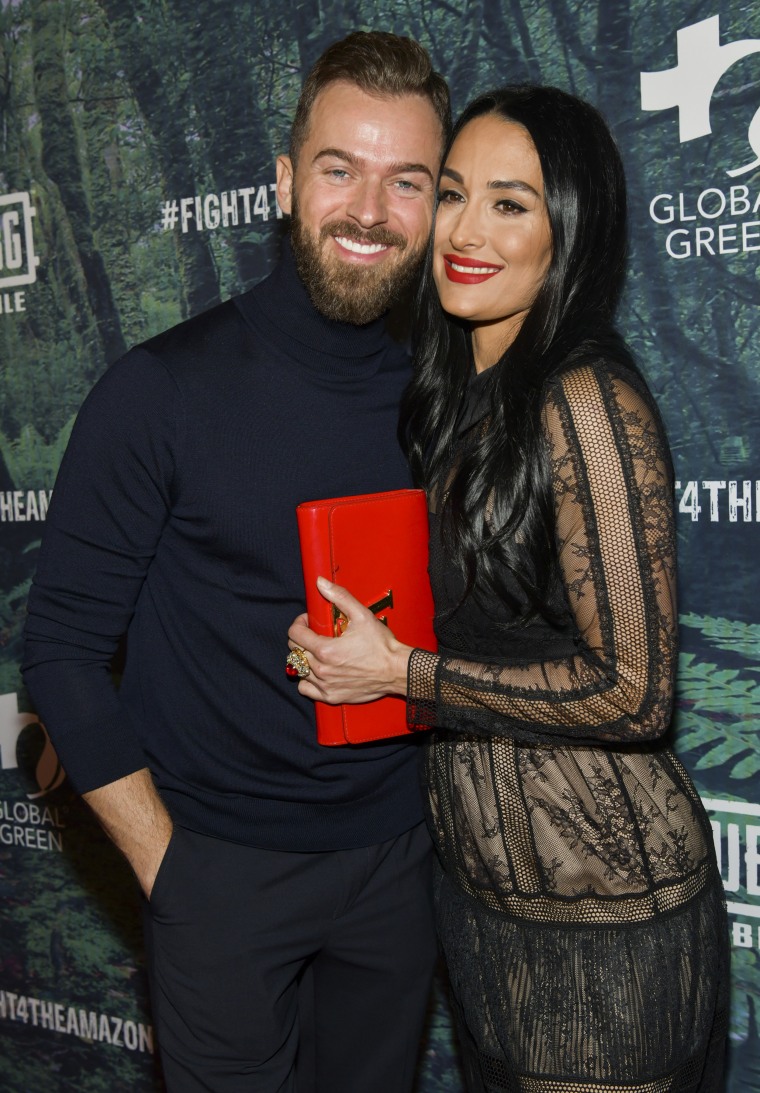 Nikki said she's already been getting plenty of parenting tips from her sister.
"Any questions I have, I just ask her," she said in a People video. "Brie gives me really good advice on what to do."
In her Instagram post, Nikki also shared a special message for her twin sister, writing, "This life just wants you and I to be twinning at everything we do lol and even though we were shocked, beyond shocked, here's another journey that I am so grateful to God to have you by my side. You have already been the best teacher! And Bird too lol making sure I drink a lot of water and telling me my belly is getting big. Goodness I love her so!"
The twins, who star in the E! reality series "Total Bellas," said they are even experiencing similar pregnancy symptoms.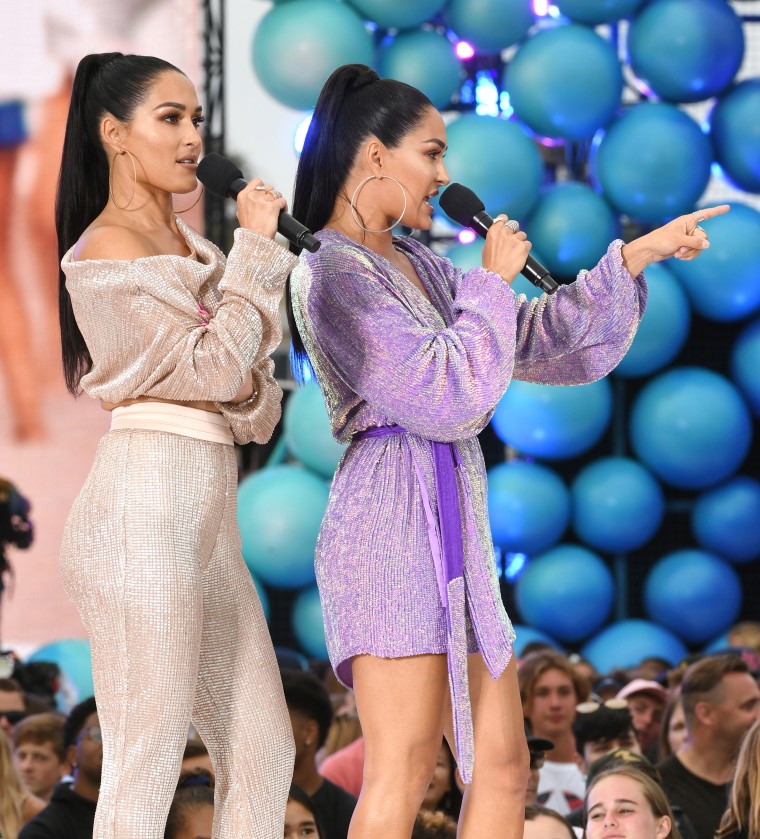 "I feel like I literally have a hangover every day and it's crazy because I'm not going out and partying," Nikki told People.
But she added that she is over the moon to be expecting her first child.
"Even though I feel really sick, like, can't believe I'm going to be a mom soon," she said. "I'm going to have this person to take care of for the rest of their life and help them do the right things and just show them the way of the world. That's amazing!"
And with their due dates so close together, no doubt their children will share a close bond growing up.
"Someone told us today, 'Wow, you guys are only a week and a half apart, it's like you guys are having twins, it's just the twins decided to grow in different wombs,'" Brie said.
Congratulations to both moms-to-be!