/ Source: TODAY Contributor
When Lyndsay and Matthew Brentlinger took home their newborn twins a few days after Christmas 2016, they knew that baby William's days would be short. Even though he looked perfect and healthy, he had a severe heart defect, identified in the womb — doctors had told his parents that he would likely be stillborn.
William defied the odds to go home with his family, with hospice care. He died just 11 days after birth.
While they didn't have long with William, his parents and his twin sister Reagan will always have the memories of those 11 days — thanks to a stunning photo shoot that's now being shared around the world.
"It was one of the worst days of my life when we found out that we would lose our son with months still left in my pregnancy, but because of that time we were able to prepare ourselves," said Lyndsay Brentlinger. "My husband and I both have a strong faith in God and through prayer, felt His love, peace, and support." She said that the love and help from family and friends has been crucial in their journey.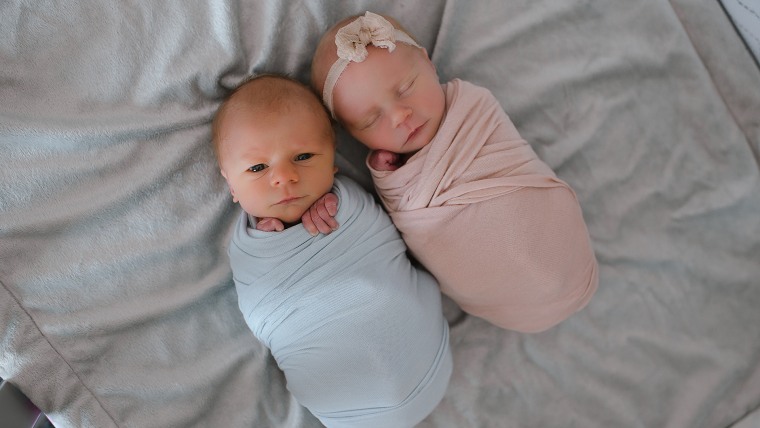 One friend in particular made a special suggestion. Knowing how important it was to document his short life, a family friend reached out to a Toledo photographer she followed on Facebook. Lindsey Brown was booked solid and had just turned down photoshoots with other newborns, but when she heard the story of the Brentlinger twins she immediately rearranged her schedule.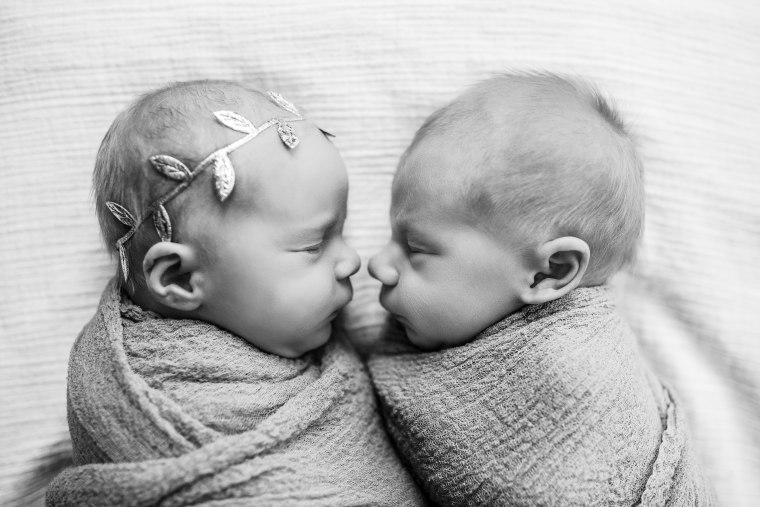 "Normally, I photograph the newborns in my studio," Brown said. "I was asked to go to their home due to baby William being under hospice care, which was completely understandable. We rushed to do the session as soon as possible, because nobody knew when sweet Will would pass."
Brown said that throughout the session, baby William acted "like a completely healthy baby boy." He was very alert and looking around, while his twin sister slept most of the time.
Often, Brown will go back and photograph a family a year later. Knowing that William would not survive made the photoshoot all the more important.
"To have these photos of their baby boy who they would no longer have in a few days was extremely special," said Brown. "To always look back on them and remember his eyes looking all around. And to show Reagan someday. That's priceless."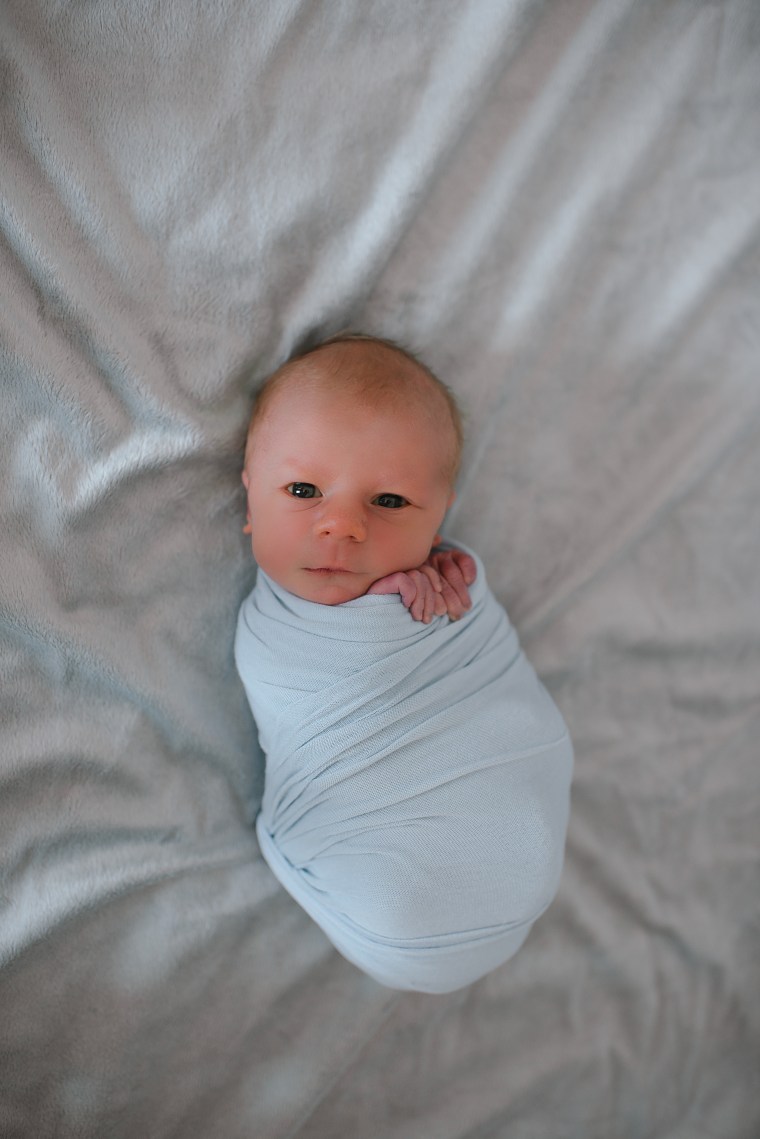 "The days with both of our babies at home together were amazing," said Lyndsay Brentlinger. "We tried our best to focus on enjoying the time together and creating memories. We were able to do this and felt like God blessed us with the time to get to know our son."
And although she initially hesitated to do a photoshoot, now she says she's so glad she did.
"The photos are going to be even more important as time goes on," said Brentlinger. "Matt and I can look back at our time with our whole family together and remember our sweet son with the soulful big eyes. Reagan will hear about her special guardian angel and be able to see the love and special bond they shared together."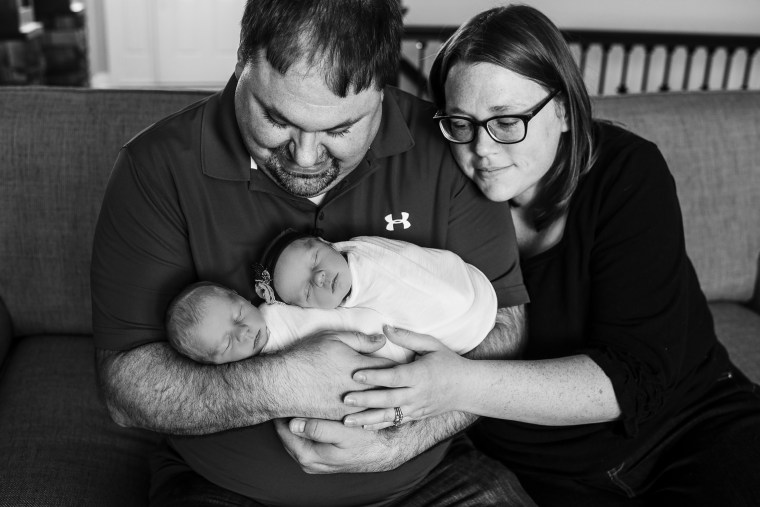 Approximately 1 in 100 babies are born with congenital heart defects (CHD). While some defects are mild and cause no problems, others are more serious and can affect the heart's ability to work as it should. This occurs due to the incomplete or abnormal development of the fetus's heart during the early weeks of pregnancy.
Brown said she was so impressed by the parents and the strength and love they displayed during the shoot.
"The parents were extremely strong and held it together," Brown said. "They were very open to talking about everything and explained everything to me. They truly acted and treated both babies like nothing was wrong. So that melted my heart watching them. We sort of lost it in the very end... Then the tears just started flowing."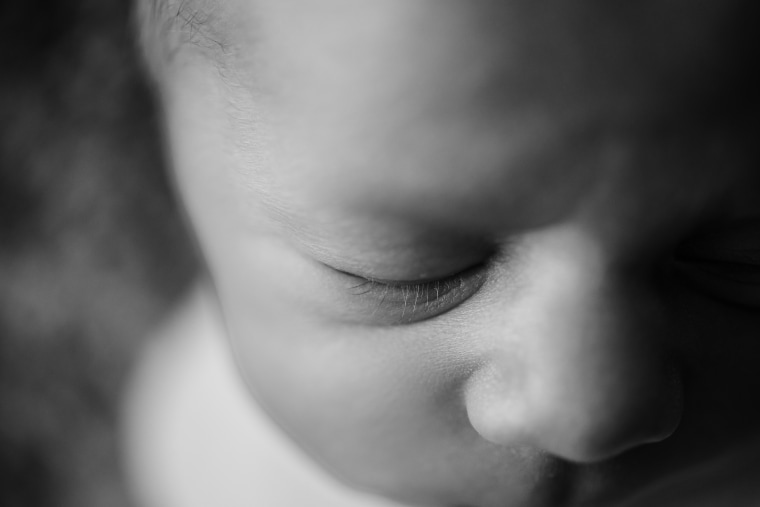 Editor's note: This story was originally published in January 2017.