It started with one tweet, posted by a woman responding to an old article she had just read criticizing the value of free and reduced-lunch for students.
The article prompted New York-based writer Ashley C. Ford, 30, to encourage her Twitter followers to do a "cool thing" and help out local school kids with overdue lunch accounts.
Two months and thousands of retweets later, strangers from across the country have donated hundreds of thousands of dollars to pay off school lunch debts accrued by students.
"I wanted it to help anybody in need of a meal," Ford told TODAY.
If a particular school or district doesn't have any lunch debt, find anther way to help kids, she suggested.
"Figure out what the kids need instead. Do the students need extra uniforms? Something else? It's mostly about finding something that you can do locally to help the most vulnerable members of your community," she said. "That's what I wanted people to do."
RELATED: Her son asked for two lunches: 'We're supposed to help people'
Ford's impact on schools has been felt in schools across the country. In Minneapolis, for example, more than 1,700 donors have contributed to fundraising efforts that resulted in $139,000 worth of donations as of Feb. 1, said school district spokesman Dirk Tedmon.
The donations have included a $200 contribution from a pair of children who emptied out their "giving jar," to a $5,000 gift from the Timberwolves, the city's professional basketball team.
"That single tweet really started everything," Tedmon said.
Local media outlets elsewhere, from Washington to Kansas to Delaware, also have told of donations pouring in to wipe out thousands of dollars in school lunch debt.
According to a 2016 survey of roughly 1,000 school meal programs across the country, about three quarters of school districts had unpaid student meal debt at the end of the last school year. That's an increase from 71 percent of the districts that reported debt in 2014, according to the School Nutrition Association, which conducted the surveys. The median amount of debt per district was $2,000.
RELATED: Cafeteria worker quits after being forced to take students lunches away
Students receiving free or reduced-price breakfasts and lunch qualify based on family income, but some students get behind on their accounts because their parents still have trouble paying for lower-costing lunches.
Other times, debt accrues because students forgot to bring lunch money, or because parents have failed to keep prepaid accounts current, despite having the means.
Most schools will give students with past-due accounts a substitute meal, usually a cold cheese or peanut butter sandwich.
Ford grew up as a recipient of free lunches and breakfasts, despite having a mom who had a full-time government job, and sees no shame in being a reduced-meal recipient.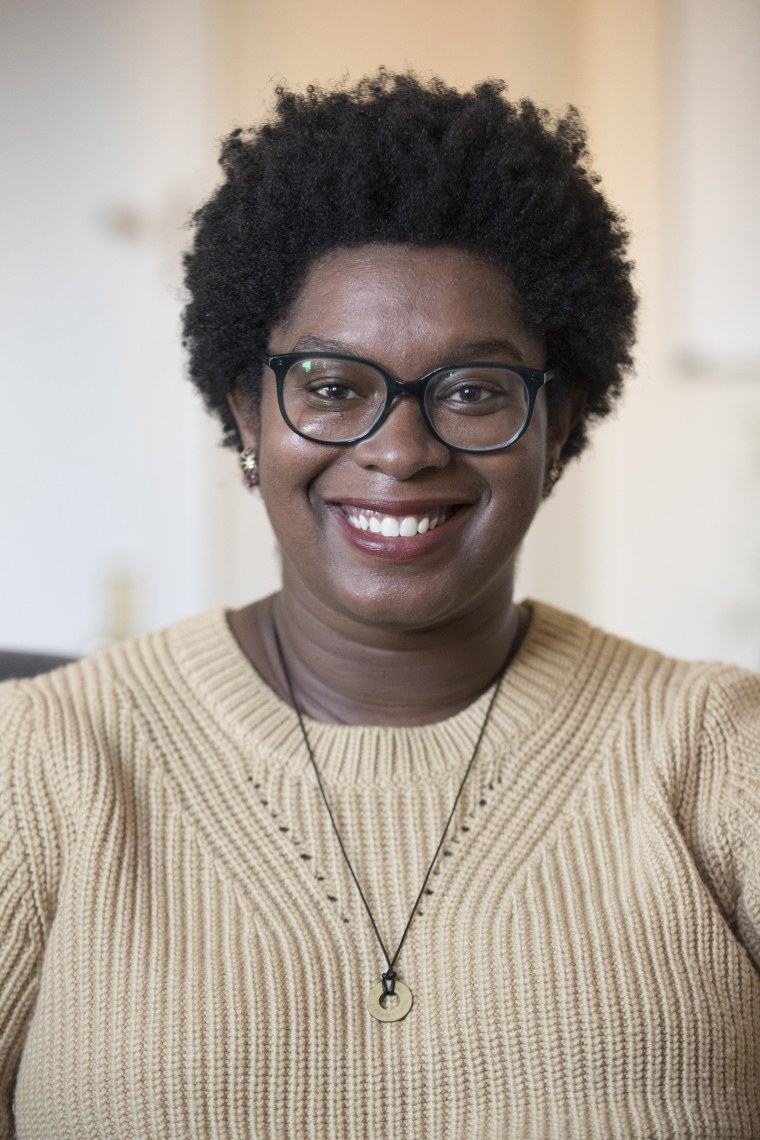 "I was able to focus in class without being hungry. I was able to get the grades that got me into college because I was able to focus," she said. "From there, I've been able to build a life for myself where I'm gainfully employed and now I'm able to help other people."
RELATED: Is this a 'sandwich of shame'? School policy calls out students carrying lunch debt
She dismissed criticism from people opposed to paying off lunch debt for students whose parents can afford meals, but have simply neglected to pay their accounts.
"I think that's shameful for the parent, but I don't understand punishing a parent through their child. I don't understand wanting a child to be hungry or to suffer to teach their parent a lesson. That doesn't work for me," she said.
While the overwhelming response to Ford's tweet has been stunning, she said she's not surprised by the reaction. In 2014, she tweeted support for the public library in the racially-charged community of Ferguson, Missouri, and helped generated $450,000 in donations.
"What important here is that I didn't donate all that money. I don't have $450,000. I don't have $100,000 to donate to Minneapolis, either," she said.
The money instead came pouring in from people who wanted to help Ferguson, but weren't sure how. Ford said the same thing is happening among donors paying off school lunch debt.
"A lot of places are writing about me, and that's fine, because I want them to write about the idea, but I also want to make it very clear, I'm pulling no strings," she said. "These are a bunch of people who decided to act after seeing an idea. That's the magic of this situation. It's not a coordinated effort across the country, but a lot of individual people who decided to do something good in their community, and that's beautiful."