/ Source: TODAY Parenting Team
When transgender Canadian parent Kori Doty gave birth to baby Searyl, now 8 months, no gender was assigned to the infant. It was a victory for Doty, who is a non-binary, transgender person — non-binary meaning not identifying as a man or woman, and transgender meaning that the person's gender identity does not match the one they were given at birth.
"I had thought about parenting in this way for many years before becoming pregnant," Doty told TODAY Parents.
Doty, a community educator and resident of Slocan, British Columbia, does not identify as male or female and uses the pronoun they/their instead of he/she. While Canada would not issue the child a birth certificate without a gender, a healthcare card was marked "U" for unassigned where a M or F would normally be placed next to gender.
This isn't the first time parents have decided to raise their child without gender labels. But it's the first time the government has issued a healthcare card without a gender.
Doty said they want their child to determine their own gender — on their own terms. Doty feels that having a gender assigned at birth caused confusion and stress, saying that their gender assigned at birth was "an assumption made by doctors looking at my genitals."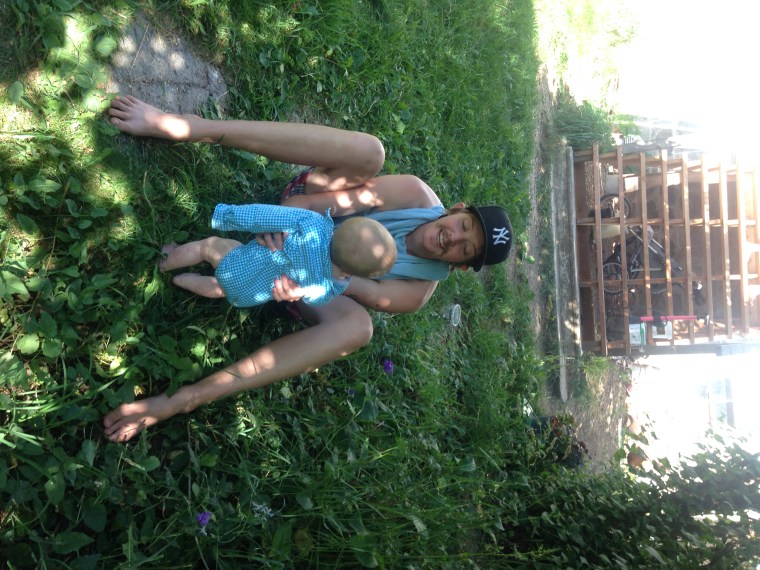 On the TV show "Good Morning Britain," host Piers Morgan challenged Doty over the decision. "I am happy for you to identify however you want but what I have a problem with is that the baby doesn't have an identity," said Morgan. He also asked Doty if it was OK if the child wanted to identify as a monkey. Morgan and his guest later agreed that the child is a human being.
The reaction in real life has been more welcoming, Doty said.
"We live in an incredible community where my non-binary identity is understood and celebrated and my choice to not assign Sea a gender has landed very easily for folks who know our family," Doty told TODAY Parents.
Although the case is unusual, Katherine Rachlin, Ph.D. a clinical psychologist and gender specialist in New York City, explained that there are valid reasons for a parent to want to keep gender off a birth certificate. "The parent's position is that the government does not need a gender label for their child at birth. This is a matter of paperwork and bureaucracy," she told TODAY Parents. "Transgender people struggle with having to change such paperwork when they assert their true gender, so not beginning life with inaccurate paperwork would indeed be a good thing. And why is gender designation necessary to be considered an official person by the state?"
"The parent is not saying that they will not allow their child to have a gender or express gender," continued Dr. Rachlin. "They are creating an open and flexible environment in which all gender expression is OK."
Doty hopes this case will lead to a world where less stress is placed on the gender of a child.
"I hope that they will have the opportunity to play and explore their way towards their truth without the restrictions that come with the gender boxes," said Doty, referring to Searyl. "I also hope that if they have a non-conforming gender (if their gender is not what would be expected based on their anatomy or if they grow up to have a non-binary or fluid identity) that they will be able to express that without angst around the mistakes made at the time of assignment."
Although Searyl was not issued a birth certificate, the baby still has access to Canada's universal healthcare. Doty sees the "unassigned" gender designation for Searyl as a first step toward a more inclusive world.
"Children actually have very little physiological divergence between sexes until puberty — any differences in development come from the ways that we treat them," Doty said.