During a recent interview with GQ, when Tracy Morgan wasn't reflecting on his tragedies and triumphs from the past two years, his 2-year-old daughter, Maven, was there to make sure her dad remained camera-ready.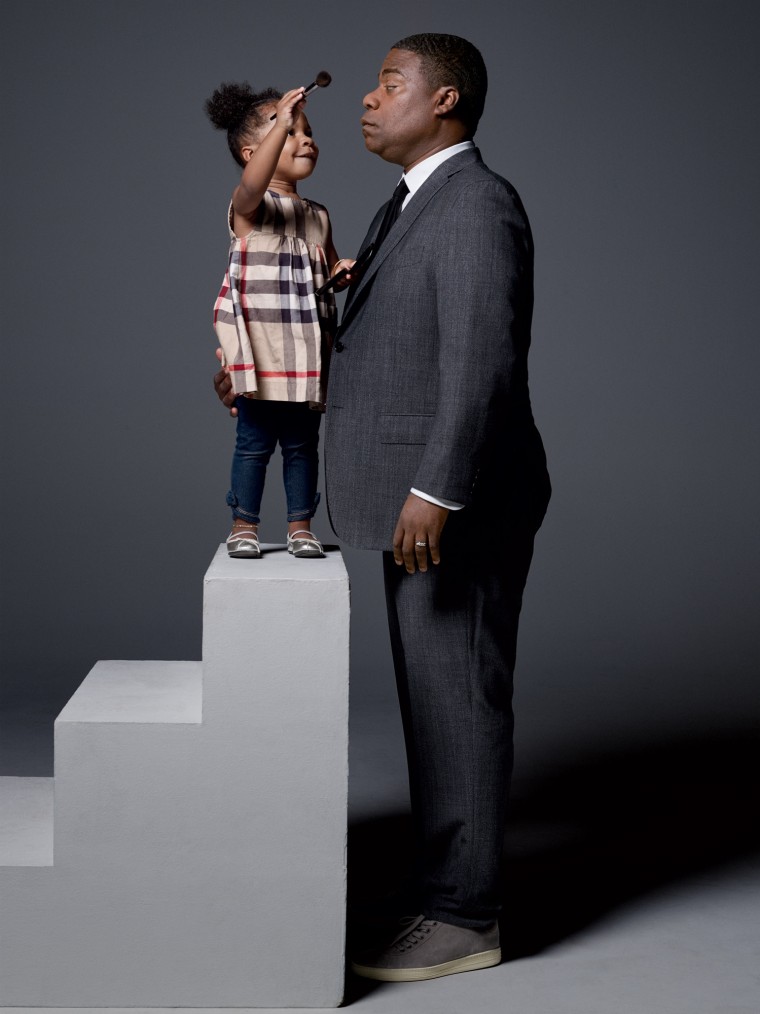 Capturing the adorable daddy-daughter moment was photographer Mark Seliger, who noted that Maven was a force behind the scenes of the GQ interview. "She was obsessed with our makeup artist and was mimicking her all shoot," Seliger recalled. "She wanted to make sure her father didn't shine too much."
In a story published on GQ's website last week, Morgan told the magazine that Maven has become an especially important part of his recovery since the 2014 tour-bus accident that seriously injured him and claimed the life of his friend and mentor James McNair.
"I wanted her backstage with me [when I returned to host] 'SNL,' I wanted her here," Morgan told the magazine. "I was in the hospital, and I don't even remember her first birthday. She got so big. But I was able to be there for her second birthday. I'm able to be around for more."
RELATED: 'That bird is a liar!' See Tracy Morgan's 5 funniest 'SNL' moments (so far)
Morgan, 47, also recalled a moment during his physical recovery when he needed to depend on the literal support of one of his sons — and how that moment tied into a devastating memory involving Morgan's father, who died in 1987.
"One time I was walking up the stairs with my son, who was always right there with me... and I almost fell backwards," Morgan said. "I was just learning how to walk, and he grabbed me and took me upstairs, and I started crying. He said, 'What's wrong, Dad?' And I told him, 'I remember when I carried you.' And when my dad was dying of AIDS, I carried him."
Morgan's candid interview was one of many featured in GQ's 20th anniversary issue, whose cover stories included conversations with Barack Obama and New England Patriots quarterback Tom Brady.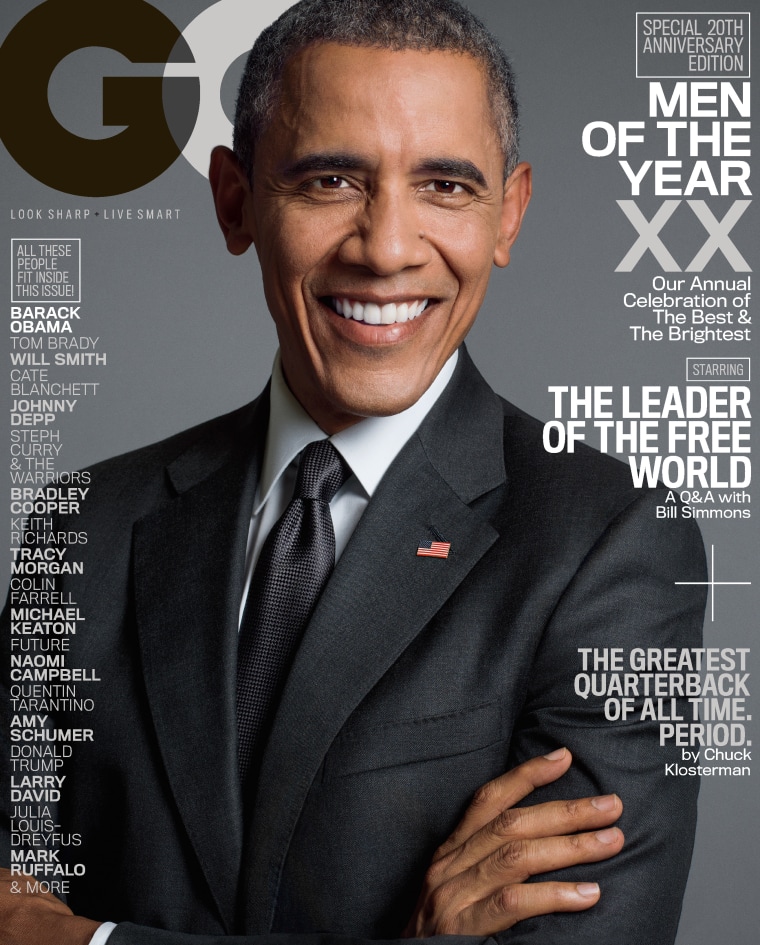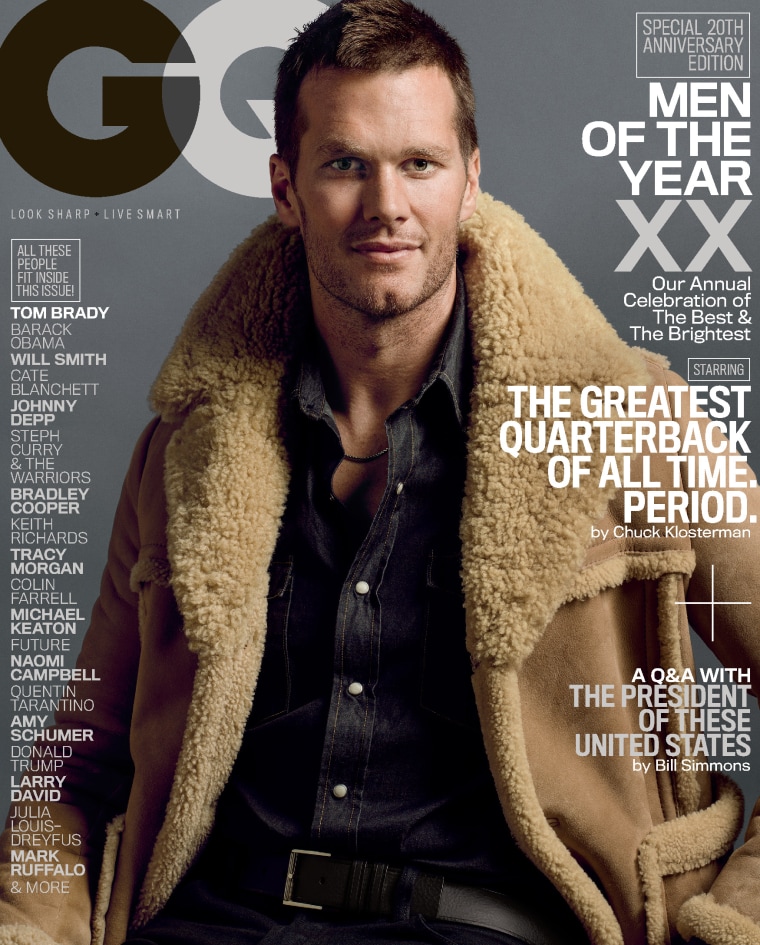 Other highlights from Morgan's GQ interview:
On how he's doing lately: "I'm here. There's a gift that God gave me to get me through all the ups and the downs in my life, and this tragic accident and all that."
On the support he's received since the accident: "People care. There's so much negativity in the world that sometimes you feel like you could give up, and I had people who took care of me after the accident, and they never let me go. I feel it nowadays when I'm in the streets, when people say, 'We love you. We miss you. We pray for you. We are so thankful that you're on your feet.'"
On the music mix that his wife, Megan, played for him while he spent days in a coma: "It was all the music that I loved to listen to: Sly and the Family Stone; Michael Jackson, because I'm the biggest Michael Jackson fan; Prince, I'm the biggest Prince fan; Stephanie Mills; old-school hip-hop. She put the O'Jays on, and it just kept playing for two weeks straight. She's trying to bring her man back, to come home, and one day I came home."
On finding the courage to return to comedy after the accident: "How? I pray to God. He gives it to me. Gave us all life. … Four of us in that van went into comedy, and one of us died instantly when we got hit. I guess we rolled, and while we were rolling, God may have fooled around with us in the sky. He said, 'You, you, and you—you stay there. You? You're coming with me.' And that was that. I'll find it out eventually."
On his dedication to comedy: "It's my responsibility to come back and come back strong. It's going to take more than a Walmart truck to take that gift away. I can't wait to make you all laugh."
Follow TODAY.com writer Chris Serico on Twitter.