As Valentine's Day nears, love may be in the air, but it won't be in your fortune – at least not in your fortune cookie. Wonton Foods, Inc., a national manufacturer of fortune cookies, has volunteered to stop printing fortunes with romantic messages after some parents complained that the notes were inappropriate for small children.
What kind of racy predictions were these cookies foretelling that prompted the complaints? Messages like, "One who admires you greatly is hidden before your eyes," and "A romantic mystery will soon add interest to your life," are among those that have been given the boot.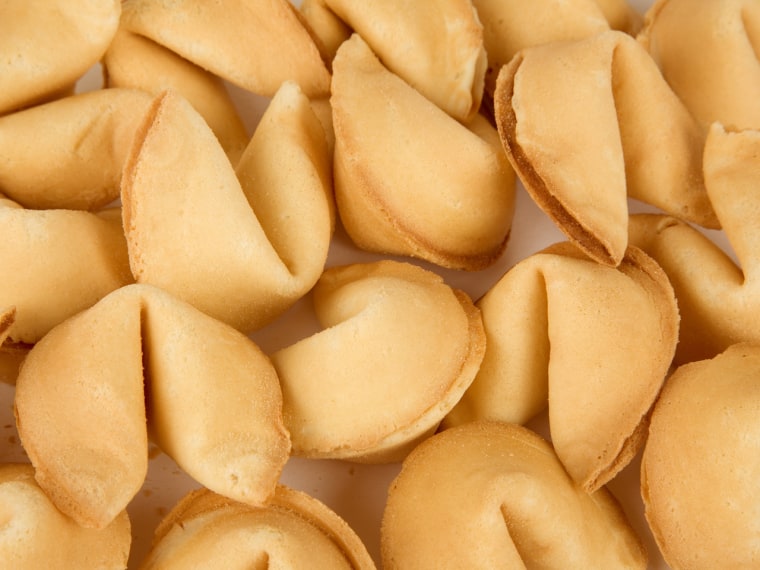 "Our company policy is that we will not upset anyone (with our fortunes)," Danny Zeng, a Wonton Foods representative told TODAY Moms. Zeng acknowledged that the company had received some complaints about the romantic fortunes but also noted the company retired messages from time to time and replaced them with new fortunes.

Some of the new, platonic messages found in cookies these days include, "You make every day special," and "Only love makes us see ordinary things in an extraordinary way."

The New York Post reported that some have agreed with the company's decision. "This makes sense because romance is tricky. There's no one size fits all," Jennifer 8. Lee, author of "The Fortune Cookie Chronicles," told the Post.

While the company should certainly be applauded for its customer service, the question is – who is complaining about these messages to begin with? None of us wants our children to grow up too quickly or be exposed to risqué concepts too soon, but do these fortunes really qualify as offensive? A hint at a future romantic interest surely seems like the kind of notion that would even have been acceptable in Victorian England. As parents, we want to protect young kids from ideas of sex and debauchery, but do we really want to deprive them of romance?
Do you think fortunes that hint at love and romance are too risqué for a cookie or do you think the complaints have gone overboard?
Dana Macario is a Seattle-area mom who could really go for some Chinese food right now.