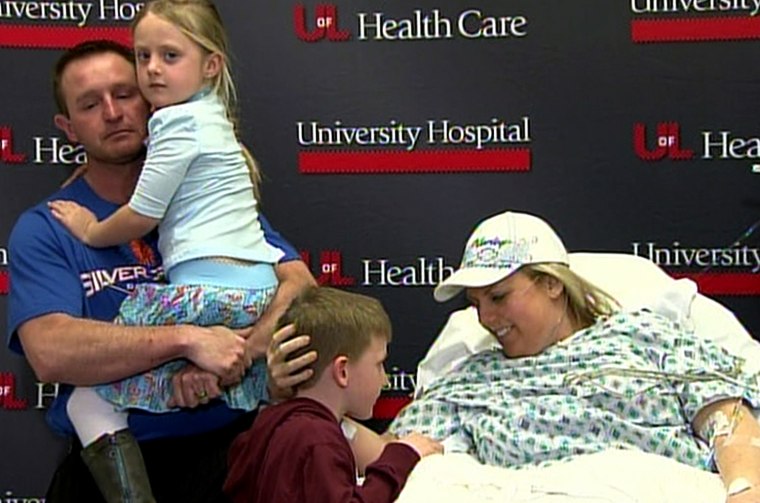 As a tornado ripped her home to shreds earlier this month, Stephanie Decker shielded her two children with her own body, saving their lives but losing one foot and one leg and nearly bleeding to death as a result. Afterwards, she said she's no hero -- just a mom, acting on instinct. She just left the hospital to start rehab; she wrote this blog post for TODAY Moms about her progress and her hopes.
As I sit here, I can see the beautiful sun and the blue skies that look absolutely divine.  I long to be outside playing with my kids -- hitting a baseball, riding our bikes, playing in the creek.
Doing all of the fun stuff that we always have done.  The weather is so inviting and my children are calling me to come home. I feel their longing; I want to go home, too. But I am not sad. I am strengthened even more by their requests and that beautiful sunshine.  It makes me more determined than ever to rehabilitate as quickly as I can. 
Related story: Leaving hospital, she says, 'I feel pretty awesome'
So I used that determination and strength one day to get myself up on my own and get in a wheelchair by myself. The only reward that I asked of my physical therapist: Let's hit the doors. I wanted to go outside. 
"Really," he said.
"Absolutely!!!" I replied. 
So I wheeled myself part-way down to the elevators and then took a "stroll" outside, and it was glorious.  My husband and I held hands as they rolled me into the sunshine, and I lifted my head and closed my eyes to bask in the glory of the warmth of the sun.  I can't tell you the healing power of that.
Fifteen minutes of sunshine that took us two hours to accomplish, but it was so worth it!  All I can say is, I'll be home soon. Tomorrow is another day!
Related story: 'It was instinct'
For information on how you can contribute to a fund to help Stephanie Decker and her family, click here.
Share your message of support for Stephanie Decker on our Facebook page.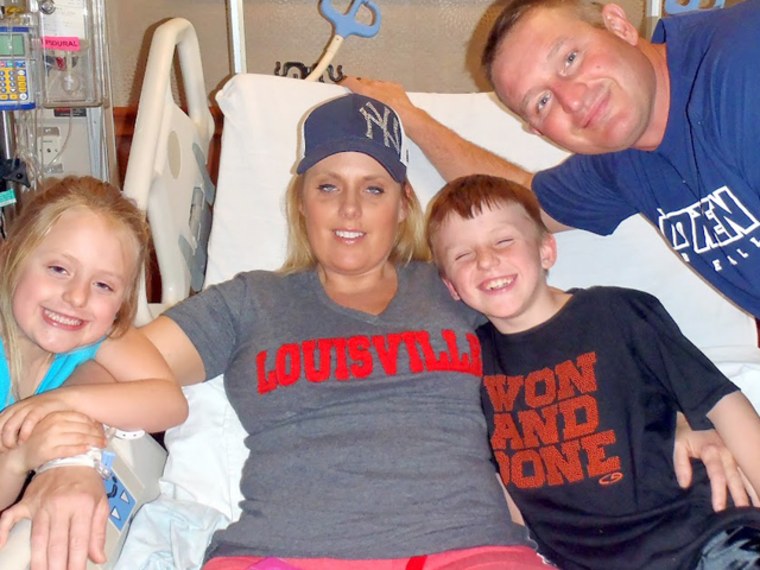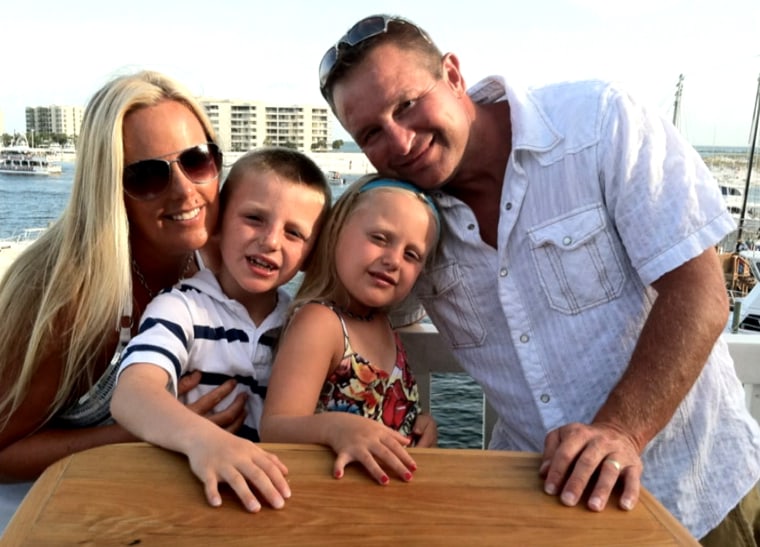 More inspiring stories from TODAY Moms:
Homeless dad's message of hope: 'Never give up'
Declared dead, revived by mom's hug, 'miracle baby' turns 2
Preschool lets kids with cancer play