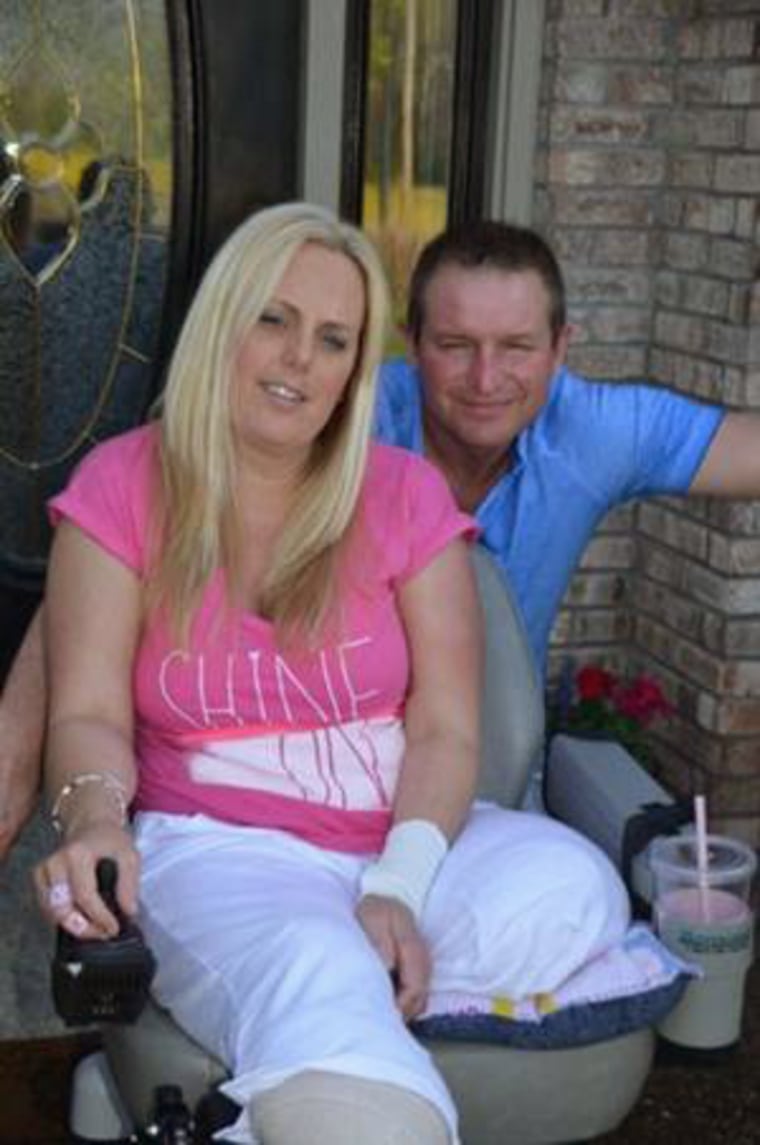 Stephanie Decker, the mom who lost her legs saving her children from a deadly tornado, is adjusting to her new life at home. A 175-mph tornado ripped through Kentucky and Indiana on March 2, killing 36 people. Taking shelter in the basement of her Marysville, Ind., home, Stephanie threw a blanket over her two children and shielded them from flying debris with her body. They made it through without a scratch, but Stephanie lost both her legs -- one below her knee and the other just above -- and she nearly bled to death. She is blogging for TODAY Moms about her journey; here she writes about her first week back with her family in their new home.
Moving into the house has been a whirlwind. It has been absolutely amazing the work that this community has done for us and our family.  I am sad that I can't go upstairs to see all of my children's furniture and new clothes; however, my son Dominic has gone up with my phone to video the upstairs for me. As he's 8, his interest as a videographer lies mainly in the toys that are in his room and not anything else. I have been debating doing a butt crawl up the stairs. Maybe I can mention this to my physical therapist and that can be my "cardio" workout for today? Hard part would be going up, easy/fun part would be sliding down! Oh yeah, I think this may be fun!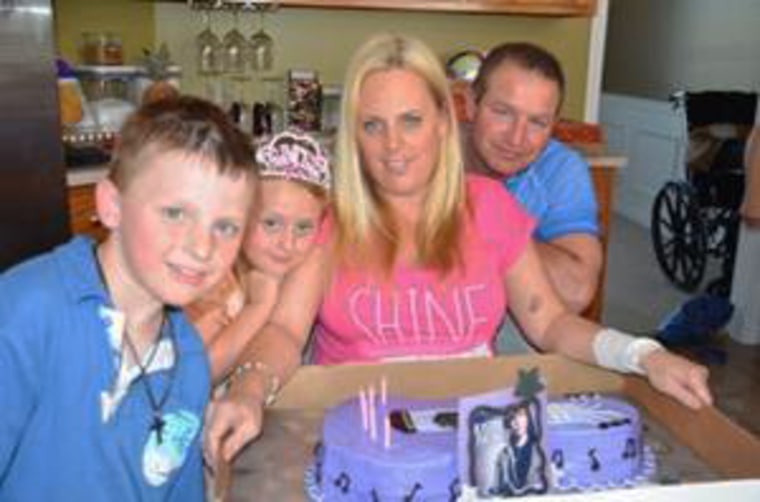 Speaking of physical therapy, it is going fantastic. Obviously I did not do much when I was in a hospital for three and a half weeks. And let me just say, as an active mom, that is just horrendous! I am sure the staff was ready to get rid of me as well. I kept pulling out the wires from all of my movement, but it was terribly frustrating for me to be stuck in a bed for so long. The good news is, now that I am home, I have nothing but time to work out! I am constantly on the move and it feels wonderful. My workouts consist of a manual wheelchair 15-20 minutes a day for cardio, then I do seated push-ups for my upper body strength. This is not the same as my previous workouts, however I am moving forward and in the right direction, and that is all I can ask for myself.
Related content: Your cute kids are...super heroes
I just want to be back to being an "active participating mom," and that doesn't just mean in being physically in shape. Yes, that is a part of it, but I want to be actively involved. From the little things like making lunches, signing my kids' planners and tying tennis shoes, to the big things like taking them to school and working on projects, helping with their parties, going outside and working on the fundamentals of baseball and basketball with them.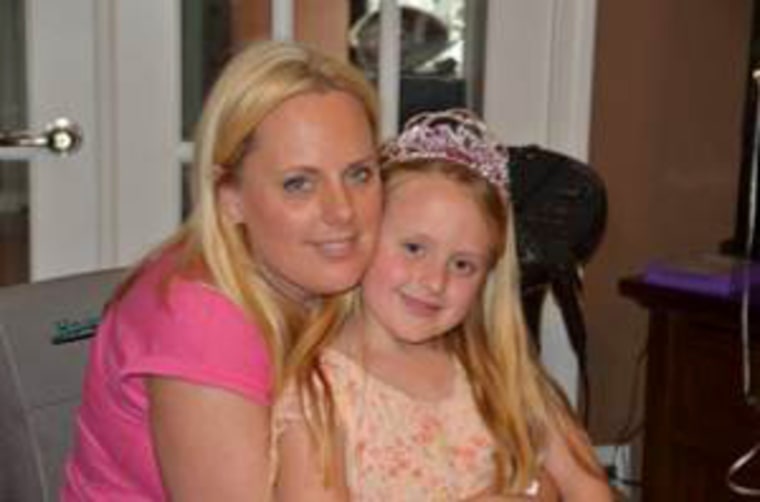 I know it is going to take baby steps for me and that is the hardest part. I want to jump in and do it all. I feel strong and I feel great but I know that my body needs time to heal. My brain is having trouble telling my body that, so I guess that is why I have such a great support group to keep me in line! I have to understand that I still have limits and I need to listen to my body on those limits.  So I am learning, slowly, to take it in stride and know that I can't do it all the first week of being home. Stay tuned... I think I can convince my husband to go for a zoo trip with the kids! First few days home, and I am ready to get out and explore.
People have been so generous in helping us through the Stephanie Decker Fund with our medical expenses and bills that I also want to reach out and help others. With that said, we have started the Stephanie Decker Foundation, specifically geared to help others who are in need. If your heart prods you to give, then we appreciate it tremendously. I cannot tell you how many times I have cried over the generosity and giving nature of others. I am just humbled by it all and so proud to see that there is some humanity in our world that giving has not been forgotten. Coming together as a family and helping one another has not been forgotten.
I am truly blessed by so many people across this great country, and believe it or not, from other countries as well. It is overwhelming, and I want to thank you all for everything, from your cards of encouragement, to your gifts to me and my children and husband, to the monetary donations. All of what you have done has helped me in my recovery. And thanks to all of you, my recovery is moving along at lightning speed. I know I have the support from people all over the world and there is NO better encouragement than that.
Read Stephanie's previous blog posts:
I want to play with my kids again
Don't take a moment for granted