Tori Spelling and her husband, Dean McDermott, have learned the sex of their new baby!
The reality TV stars, who already have two boys and two girls — Liam, 9, Stella, 8, Hattie, 5, and Finn, 4 — revealed the exciting (and tie-breaking!) info in photos and a video they shared with E! News.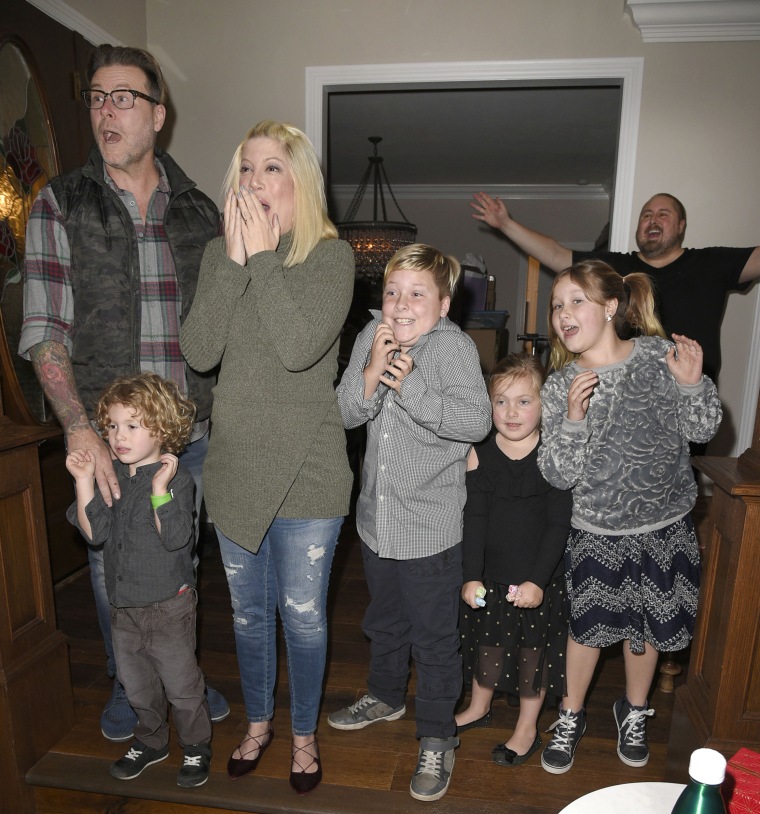 Are you ready to know the sex of baby No. 5? Drumroll please...
It's a boy! Which is why mom and dad decorated the family Christmas tree all in blue!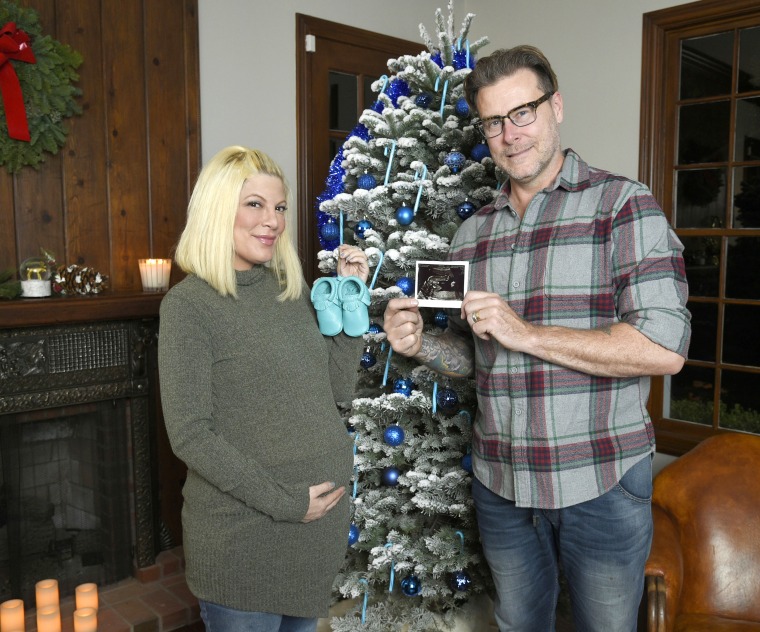 But don't expect the boys to dominate for long in the Spelling-McDermott clan. "We're just going to have to have one more [child] then," mom gushed in the clip.
It's the first time the "Beverly Hills, 90210" alum, 43, and her family opted for a surprise reveal of their baby's sex.
"With Liam and Stella we found out at the doctor's office. Hattie and Finn, we didn't find out, we didn't know until they were born," Spelling explained in the video. "So this is the first reveal. We really wanted to do it with the kids because they were so excited, and we wanted to do it as a family!"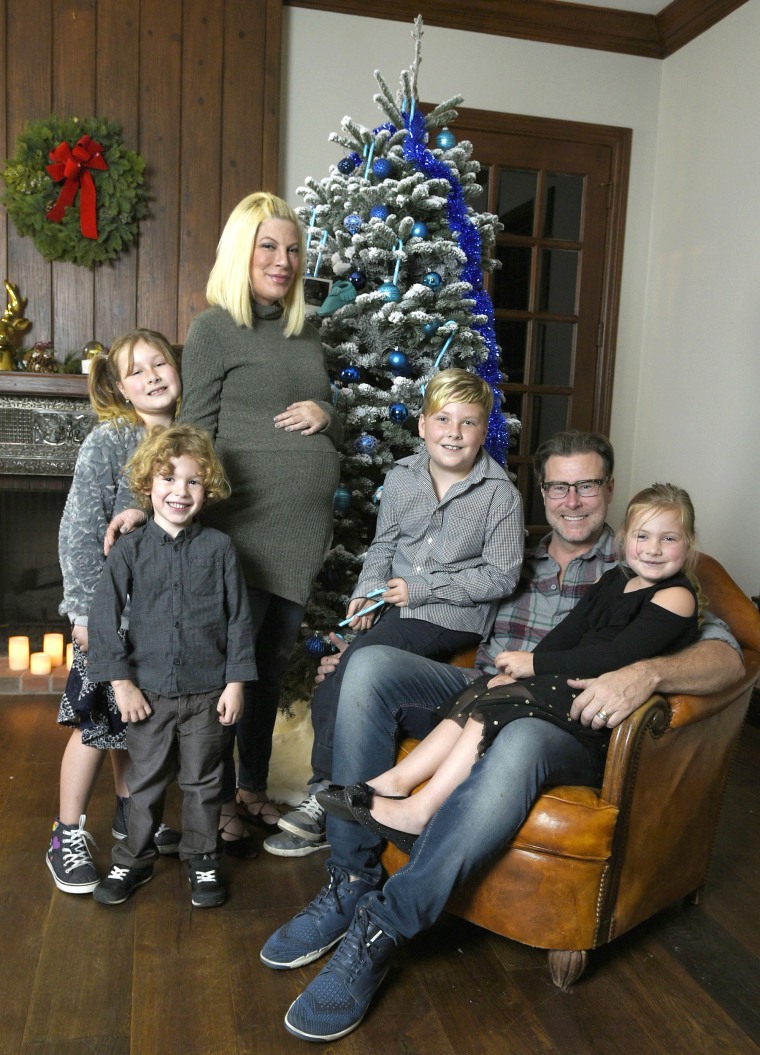 Spelling shared the news that she was expecting again with People in October, revealing "it was a total surprise" — but a happy one indeed.
RELATED: Tori Spelling and Dean McDermott expecting baby No. 5 together
"We always wanted a big family," she said. "I'm really excited."