Tori Spelling and husband Dean McDermott have something new in the works — and it's not another reality TV show. The couple is expecting their fifth child!
Spelling shared the happy news with People magazine, revealing "it was a total surprise" — but also a welcome one.
"We always wanted a big family," she said. "I'm really excited.
RELATED: Kelly Clarkson: 'I feel like moms — we're just amazing humans'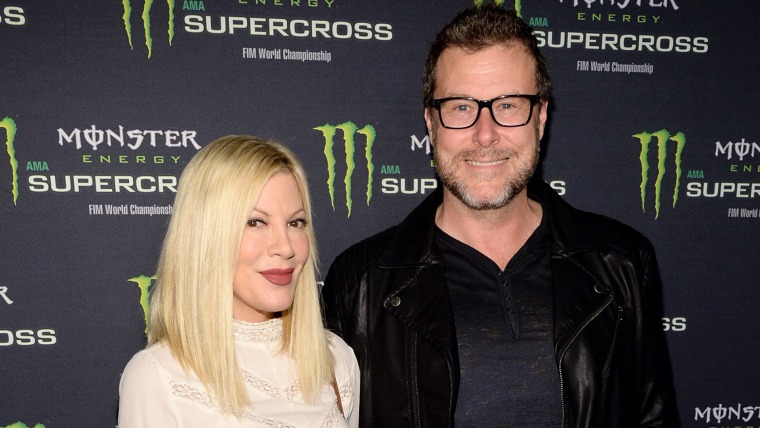 With baby No. 5 on the way, they'll definitely have that. They already have two sons, Liam, 9, and Finn, 4, as well as two daughters Stella, 8, and Hattie, 5. McDermott also has a son, Jack, 18, from a previous marriage.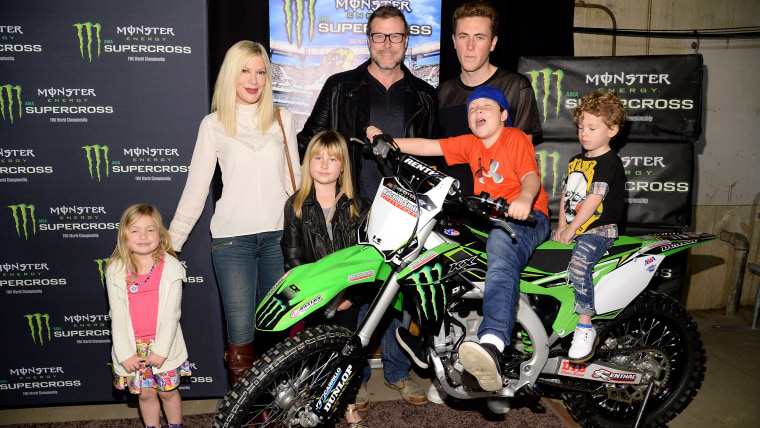 This pregnancy isn't the first happy surprise for the family. In 2012, when Spelling revealed she was expecting their fourth child shortly after delivering their third, she said, "All my friends keep asking me (if it was planned) and I'm like, 'Seriously? Hattie was one month old. Do you think it was planned?'"
RELATED: Tori Spelling: Take shots at me, tabloids, but leave my kids alone
Spelling and McDermott have been open about the ups and downs in their relationship in recent years, including his substance abuse and infidelity. They shared their struggles on their Lifetime hit "True Tori," and in 2014, McDermott told TODAY their relationship became stronger in the wake of it all.
Spelling obviously agrees, telling People, "This baby happened at the best time. Nothing is ever perfect, but I'm so madly in love with my husband."
Follow Ree Hines on Twitter.