Blue-state parents may be more likely to vote liberal than their red-state counterparts, but their taste in baby names is far more conservative.
In a new study, the baby-name experts at Nameberry analyzed which of the top 500 names were used most often last year in red states vs. blue states and found that red-state baby names tend to defy convention in spelling, gender identity and the very definition of a first name, while the bluest names toe the traditional line.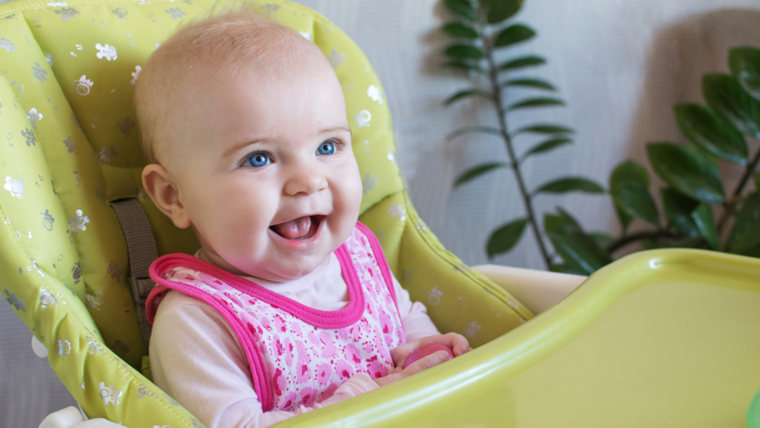 Every single one of the top 25 reddest names for both genders lies outside the traditional lexicon of proper names. Red-state favorites include first names adapted from surnames such as the No. 1 reddest names — Blakely for girls and Kason for boys — word names such as Haven for girls and Kash for boys, and diminutives such as Millie and Hattie used as full names.
RELATED: What baby names are hot where you live?
Parents in blue states, on the other hand, choose relatively conventional first names for their babies. All of the top 25 bluest names for girls are traditional female choices, ranging from No. 1 Francesca to Alexandra to Miriam. In the boys' top 25, the only name that diverges from the usual lexicon of first names is surname-name Finnegan.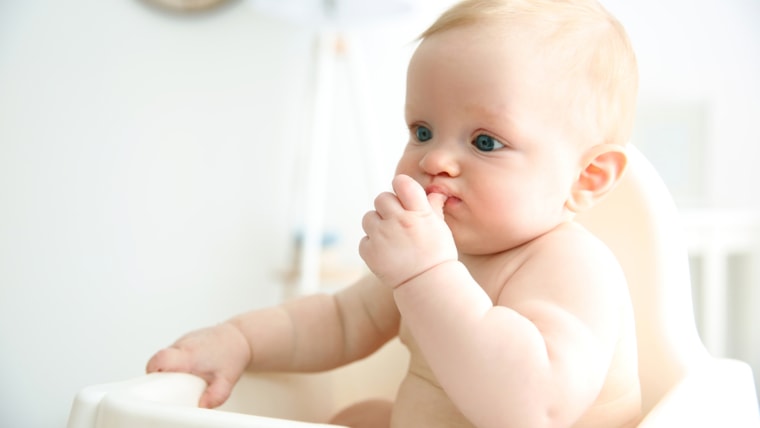 The first traditional girls' name in the red-state tally, by contrast, is Mary, all the way down at No. 51, with the first traditional boys' name ranking even lower: Abram at No. 76.
Red-state parents are also much more likely to invent new spellings for baby names, with popular girls' names including Kyleigh and Journee and four different spellings of Kason dominating the boys' list. And the reddest names tend to push gender boundaries, with McKinley ranking in the top 10 for girls and Lane in the top 20 for boys.
RELATED: The most popular baby names in America are...
Blue baby names may conform more to spelling and gender norms, but they're also more likely to be ethnically diverse. Blue-state favorites for girls range from the Irish Maeve to the Italian Giuliana to the Hebrew Esther, and on the boys' side, from the Arabic Mohamed to the Indian Arjun to the Spanish Thiago.
Ethnic differences may go further than politics to explain the red state-blue state baby name divide. Latino, Italian, Irish, and Jewish parents, who claim a larger share of the population in blue states, also tend to more closely follow family and religious traditions when naming their babies.
RELATED: Popular baby names: What's hot where you live?
Blue-state parents favor names that end in the letter A for girls in 22 of the top 25 cases, and also choose vowel-ending names for boys 10 of the top 25 times. Red-state parents prefer to end names with the letter N for boys and either the "-lee" or the "-lyn" sound for girls.
A few other unexpected findings: The red states' top 25 list includes the name of blue state favorite son Kennedi as the girls' No. 3, along with sacred Jewish surname Cohen at No. 15 for boys and Eastern establishment university name Princeton at the boys' No. 20.
More predictable may be the red states' relative preference for gun-themed and military names, with Gunner, Major, Colt and Remington in the boys' top 50. And it may not be surprising that red-state parents are more likely to name their babies Rhett (Butler) or Bristol (Palin) while blue-state parents honor (Pope) Francis and Angelina (Jolie).
Here are the 10 bluest and reddest baby names for each gender:
Bluest Baby Names
Top 10 Girls' Names:
Francesca
Maeve
Giuliana
Fiona
Gianna
Angelina
Nina
Sienna
Valentina
Maya
Top 10 Boys' Names:
Rocco
Nico
Mohamed
Luca
Angelo
Muhammad
Francis
Enzo
Finnegan
Maximilian
Reddest Baby Names
Top 10 Girls' Names:
Blakely
Brylee
Kennedi
Kyleigh
Journee
Millie
Bristol
Hattie
Mckinley
Gracelynn
Top 10 Boys' Names:
Kason
Cason
Braylen
Chandler
Lawson
Kasen
Rhett
Braylon
Davis
Karson
Check out the rest of the top 25 bluest and reddest names for both genders at Nameberry.com.