Have you been missing a hop to your step recently? Toms may have just the antidote with its latest shoe collection for spring.
The Playa Del Rey, California-based company, best known for its footwear, is offering a "Hop to It" exclusive spring edition collection of bunny shoes that look almost too cute to wear. This selection includes four slip-ons with toe caps decorated with the face of a close-eyed, cheerful bunny. An added bonus? The limited-edition shoes are all made without animal ingredients or byproducts,
Bunny Face Jersey Tiny Toms Crib Alpargatas, $32, Toms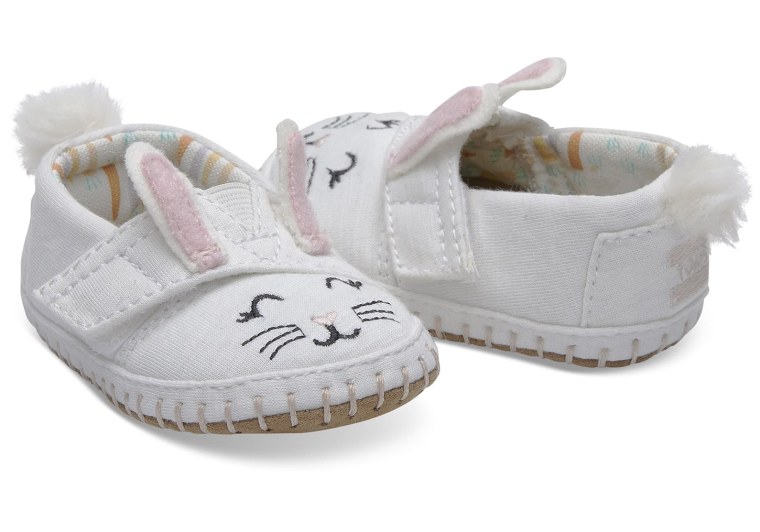 Babies will be able to dress in style from a young age with these slippers. These tiny shoes feature vamp straps for easier tightening, and have a padded lining.
Bunny Face Jersey Tiny Toms Luca Slip-Ons, $39, Toms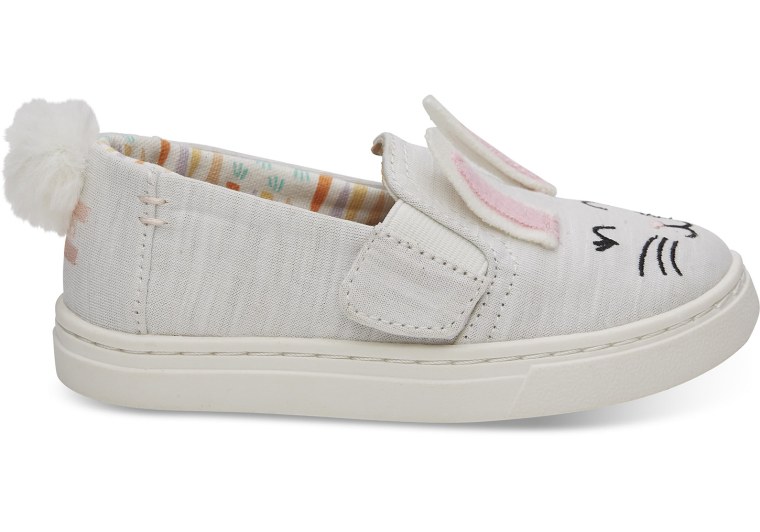 The younger crowd will also be able to wear these precious slip-ons. The shoes, designed for 1- to 4-year-olds, feature a colorful carrot-themed lining found throughout the collection.
Bunny Face Jersey Youth Luca Slip-Ons, $45, Toms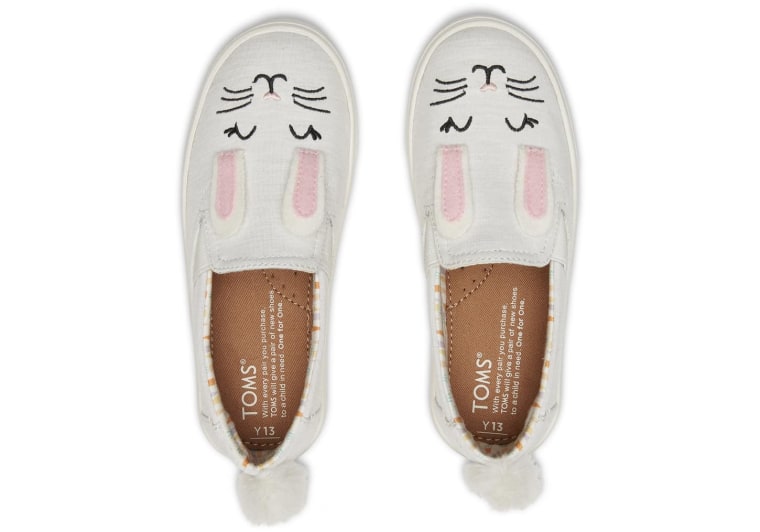 For bigger kids in the family, these shoes are designed for ages 5-9. The Luca slip-ons are as comfortable as they are cute with their bunny face jersey uppers and cottontail-like backs.
Bunny Women's Classics, $60, Toms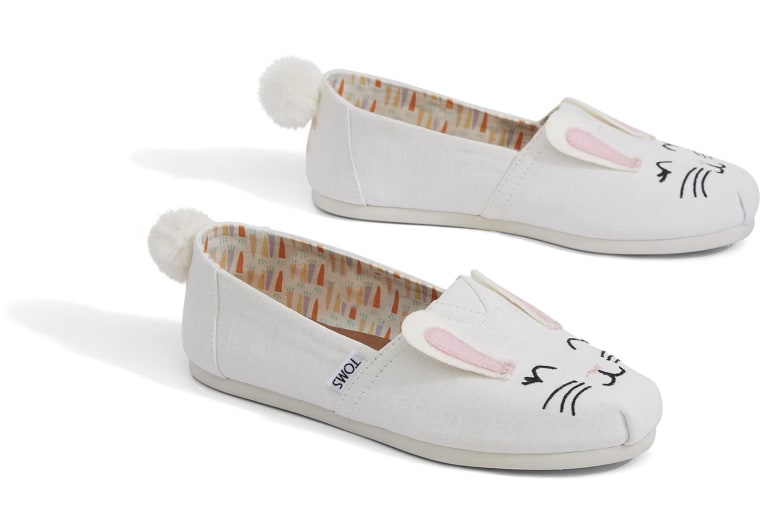 And for women who are still kids at heart, these shoes are a great choice for a blossoming spring day. They have the practicality of traditional Toms slip-ons with some whimsical flair. Moms can also match their little ones during an Easter egg hunt or a simple day at the park.
With spring right around the bend, here's a look at some other seasonal trends.