Most parents have a lot of feelings about sending their kids off to college, no matter how proud they are. And back when New England Patriots quarterback Tom Brady was just a freshman headed for the University of Michigan, his father, Tom Brady Sr., was no exception.
In fact, he even sought counseling to help him cope.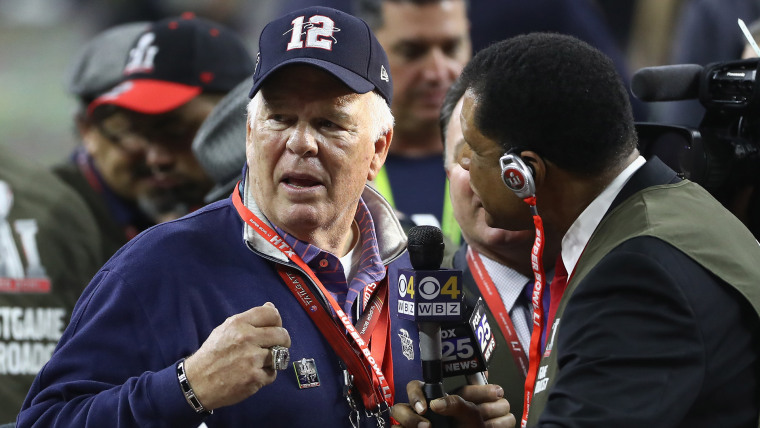 Brady Sr., 73, has been a fixture in the stands since Tom Brady, now 40, was a high school student in San Mateo, California. According to Boston.com, the two developed a weekly ritual back then: Brady Sr. would watch his son play football on Saturdays, and then the two would play golf together on Sundays. (Apparently, a teenage Brady would even turn in early on weekends so he'd be fresh for tee time!)
"I would go in to wake him up in the morning so we could go play," Brady Sr. told Boston.com. "It was always the greatest joy for me that he wanted to play golf with me."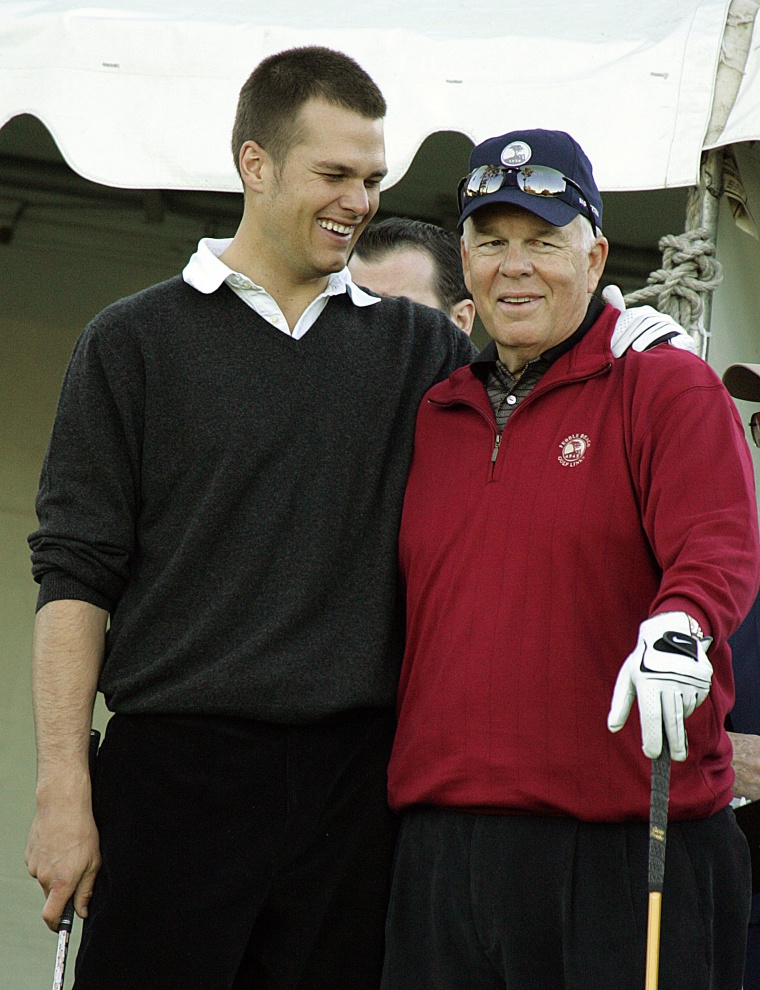 When it came time for Brady to choose between offers from Cal-Berkeley and Michigan, Brady Sr. had high hopes that his son would go with the former, making it easy for their weekly bonding ritual to continue.
Brady didn't — and Brady Sr. shared that the prospect of a 2,000-mile distance between them "literally broke (my) heart."
Boston.com reported that following Brady's departure to Ann Arbor, Michigan, Brady Sr. attended eight weeks of psychological counseling to "cope with the separation anxiety." (He and his wife, Galynn, still managed to attend 90 percent of Brady's games while at Michigan.)
All that support — which has continued through Brady's NFL career — certainly made an impression on the football star, who has called his dad his "hero."
We can't get enough of this sweet father-son relationship!