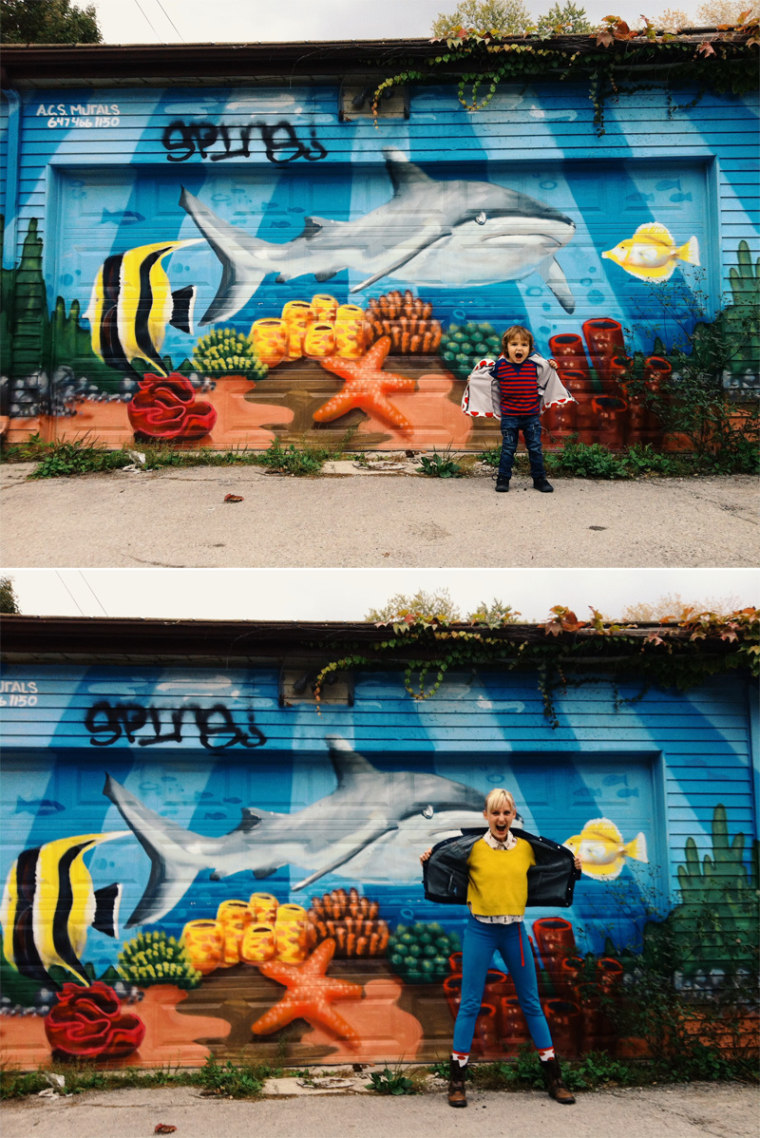 He's got an eye for color and an appreciation for dramatic poses, but like all great artists, Henry can get a little cranky.
Thankfully, his nanny is there to make sure he balances his grand vision with nap time.
Alex Neary is a Toronto photographer who also helps a family take care of Henry, a 2-year-old boy she describes as "the world's coolest kid."
Together, they've come up with a unique photo project, titled "Henry's Concepts," in which the toddler and his nanny take turns taking each other's pictures in the locations and poses of Henry's choosing.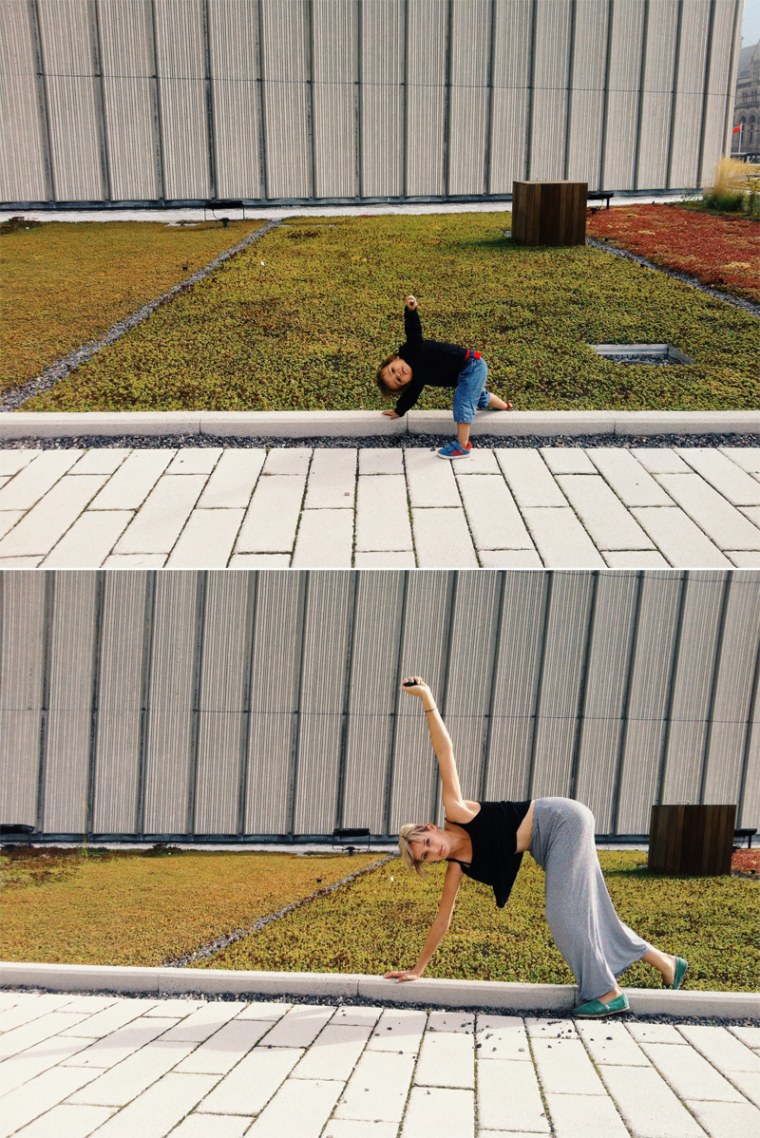 The collaboration started about two months ago when Neary and the boy were at a local park. Henry loves having his photo taken by Neary and is used to following her directions, but this time, he wanted to be in charge of the shoot.
He told Neary to take a photo of him lying down on a toy dump truck and then insisted she do the same pose so he could take a photo of her. 
Neary uses her iPhone for all of the photos, so she just showed him where to hold it and how to push the icon. A photo series was born.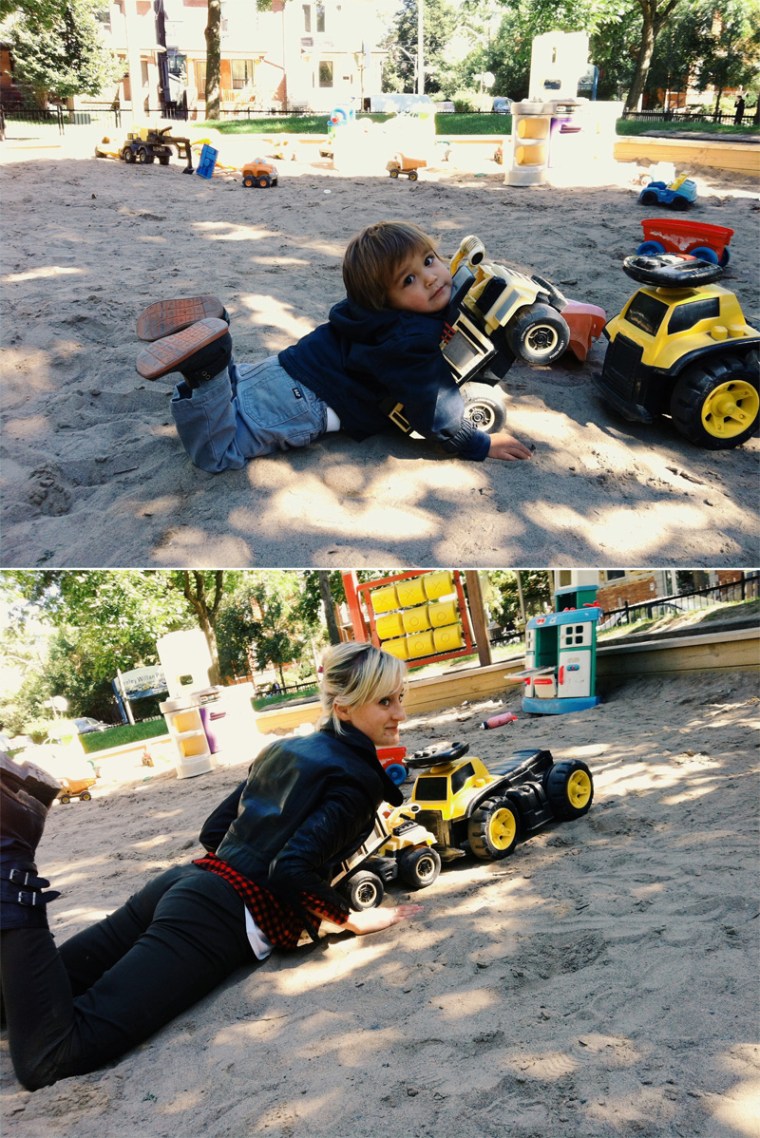 "I think his poses are absolutely genius and hilarious," Neary, 28, told TODAY Moms. "I truly have no idea where he comes up with them. I laugh at each and every pose and am always curious what he will think up next and am excited for the challenge of copying it."
And some of the poses are challenging, indeed. In one picture, Henry climbs inside a small desk, so Neary bravely follows and just barely squeezes in. A toy car provides another test of her flexibility.
"Usually, my legs are hanging out the other side," she noted.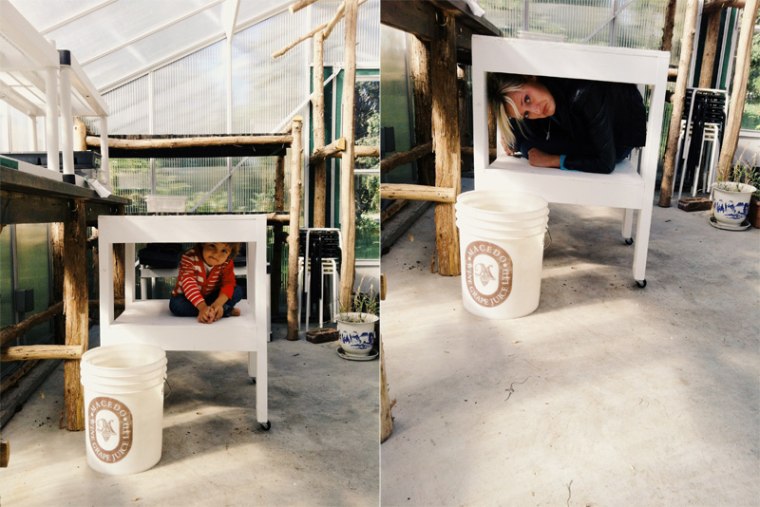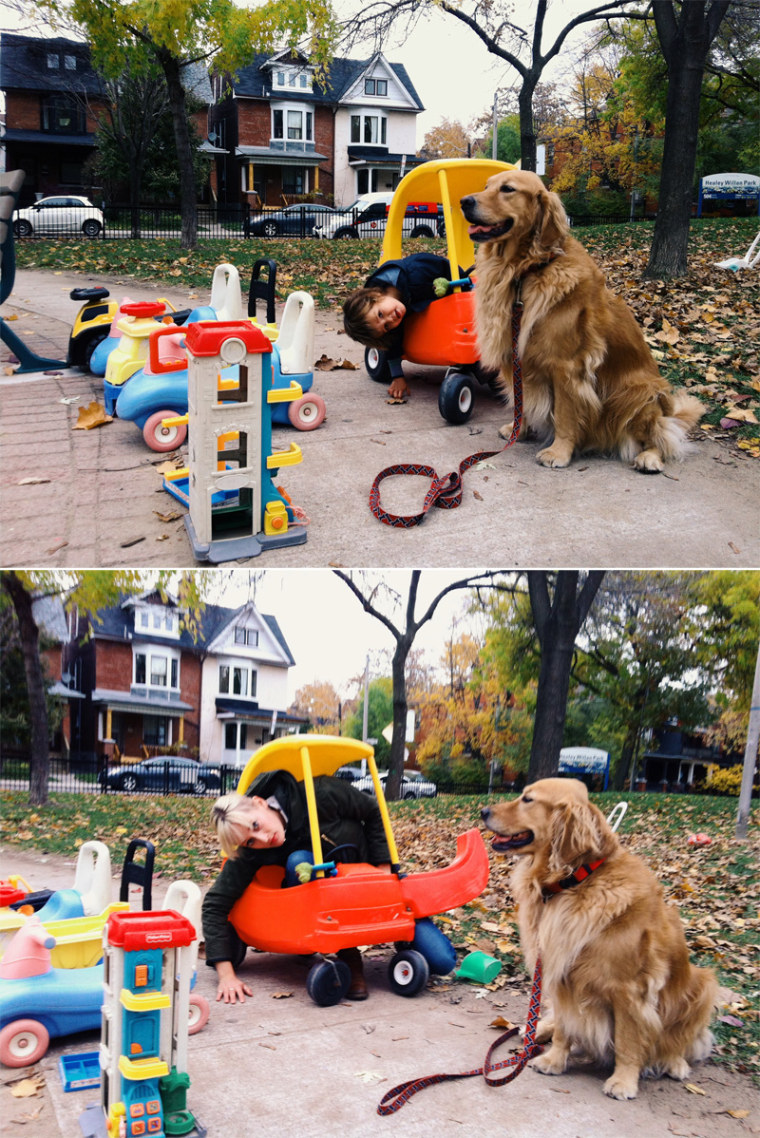 All of the photos are taken in Toronto, with many of the most colorful pictures snapped during the pair's frequent alleyway walks, where there are lots of painted garage doors that Henry likes to use as backdrops. He takes all of the photos of his nanny by himself.
"Sometimes, he cuts my head off so we have to do some retakes. At times he has trouble holding the camera still and straight, which is why some of the photos are blurry. Sometimes, I will put him in his stroller so he can rest his arms on the bar that goes across his lap and steady his arms," Neary said.
The project is getting a thumbs up from Henry's mom, who praised Neary for providing the boy with important lessons.
"Alex is more of a big sister and teacher than a nanny. She is teaching him that life exists outside four walls, that wonder, excitement, history, laughter and discovery is not found on a television screen," Lorri MacDonald said. "They are just two kids having fun."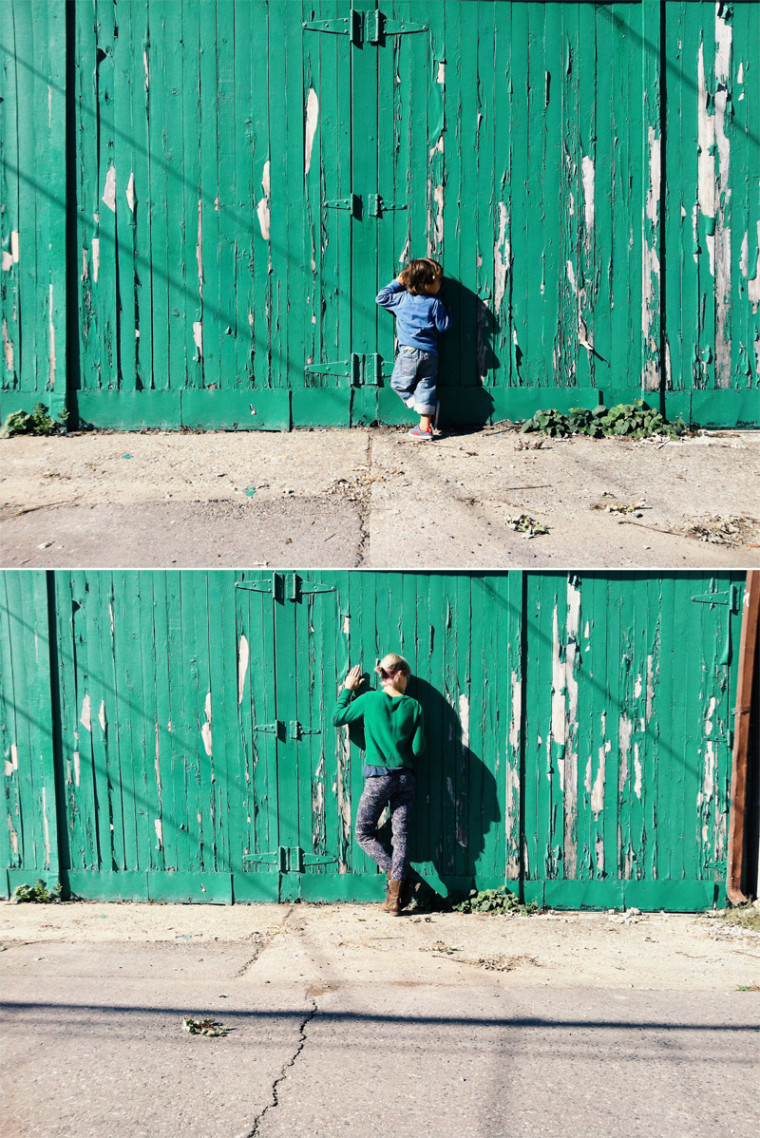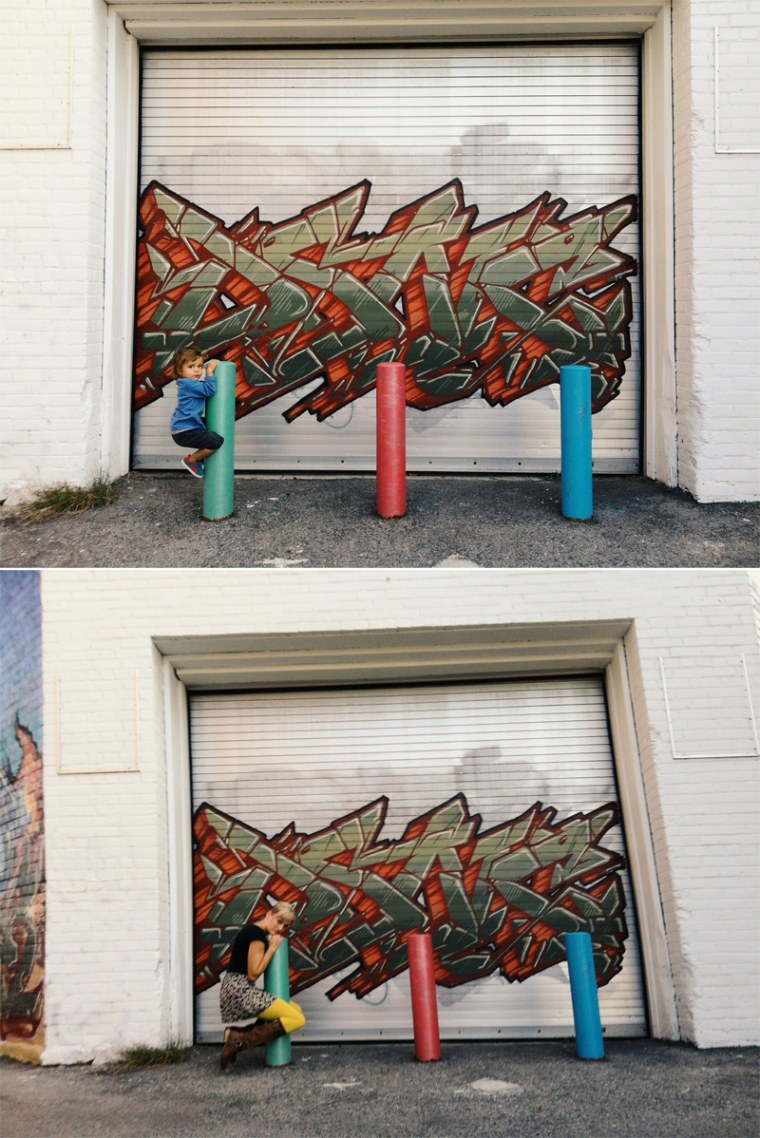 Neary noted onlookers who see her posing while Henry takes her photo always stop to ask if they should help and snap the picture. When she explains the project, they usually remark, "Oh, how cute," but she's convinced the people who just pass by and don't know what the pair is doing think she's "a giant weirdo."
Still, she's happy to observe her small protégé flex his artistic skills.
"The whole project has just brought me a lot of joy and to see a little human develop their creative side is a really fantastic thing to see," Neary said.
"I've learned that there are no age limits to photography and even a 2-year-old can be a photographer!"