Leila Mulenga says her 2-year-old daughter, Anabela, is a "little angel," in spite of a long list of mischievous messes she's gotten herself into around their home.

From dumping baby powder on her head to hiding in the pantry eating chocolate, Anabela is a cheeky, active toddler who does her share of naughty, says Mulenga, who lives with her husband and two kids in Melbourne, Australia.

So when Anabela recently snuck off to the pantry with a jar of Nutella hazelnut spread, Mulenga ran to grab her phone and get video evidence of her daughter's antics.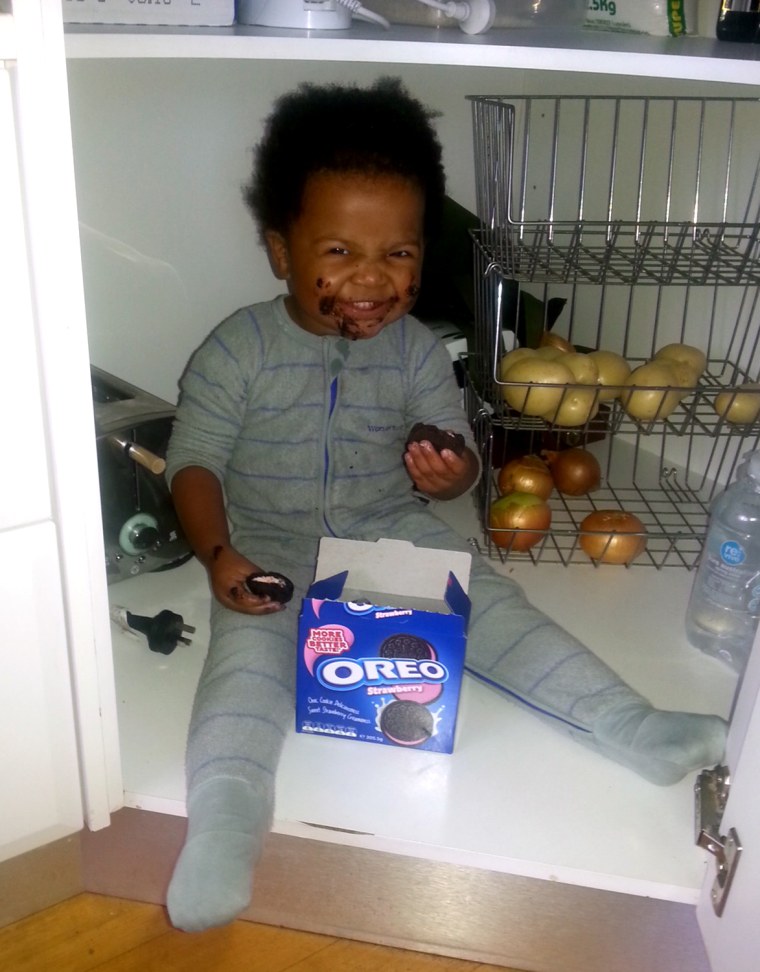 In the now viral video, which originally appeared on the Facebook page of Australian radio show Kyle and Jackie O, Anabela is caught red-handed by her mother, who had stepped out of the room briefly.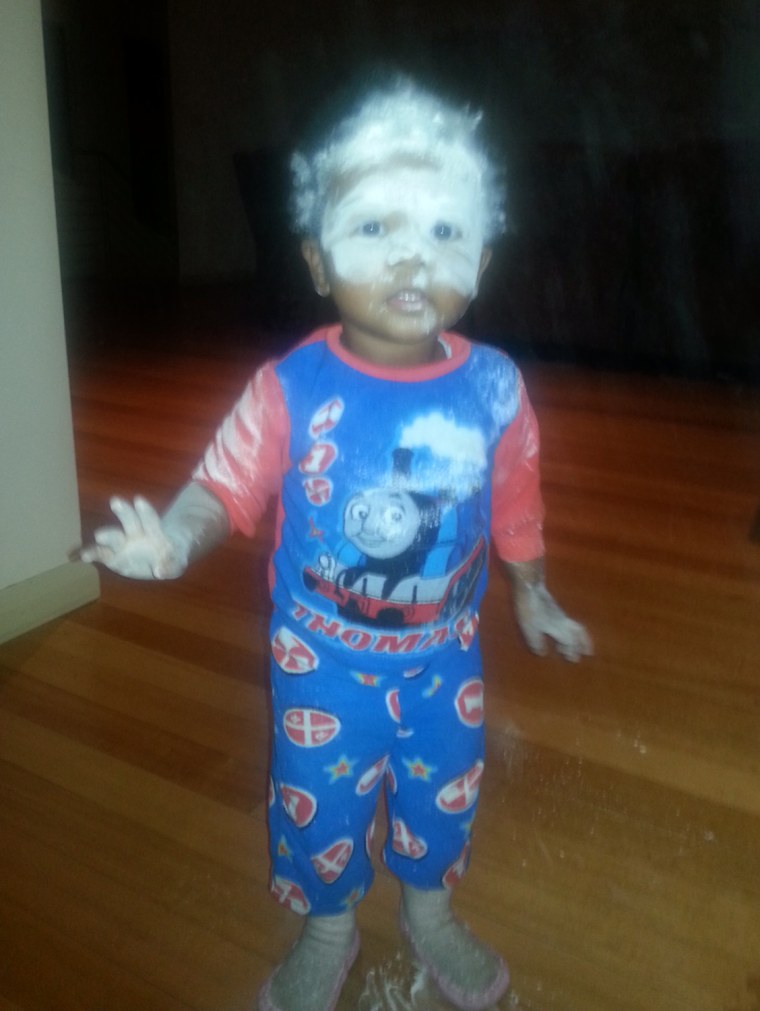 "When I got back into the kitchen, I spotted her little feet hanging out of the pantry," said Mulenga.
She thinks parents all over the world can relate to kids doing silly, ornery things.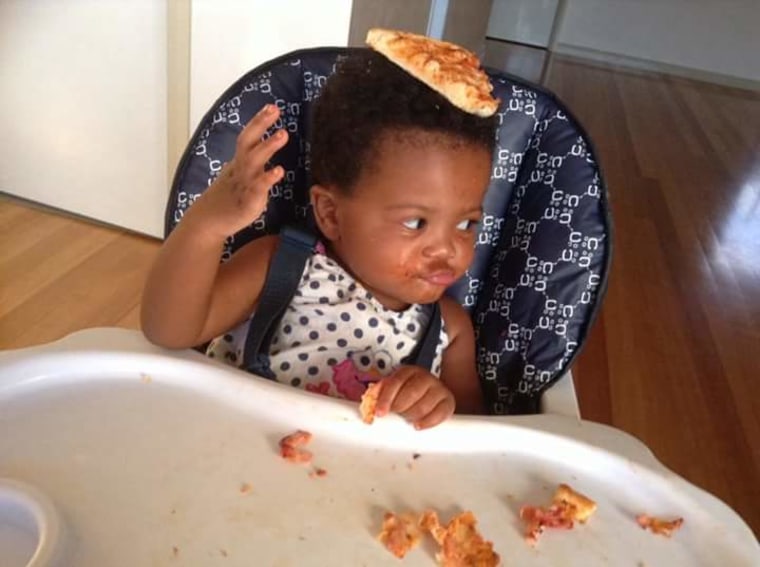 "From my perspective, (things like these) are just hilarious and cute. You just don't know how to react, except to laugh or to record them so you can watch and reminisce as they grow up," Mulenga told TODAY Parents.