/ Source: TODAY Contributor
Several kids have their own "Elf on the Shelf," but there aren't many who get to become the Elf themselves.
This is the second year that Indiana mom Megan Hembree has dressed her son, Forest, now 18 months old, as the iconic holiday character for photos.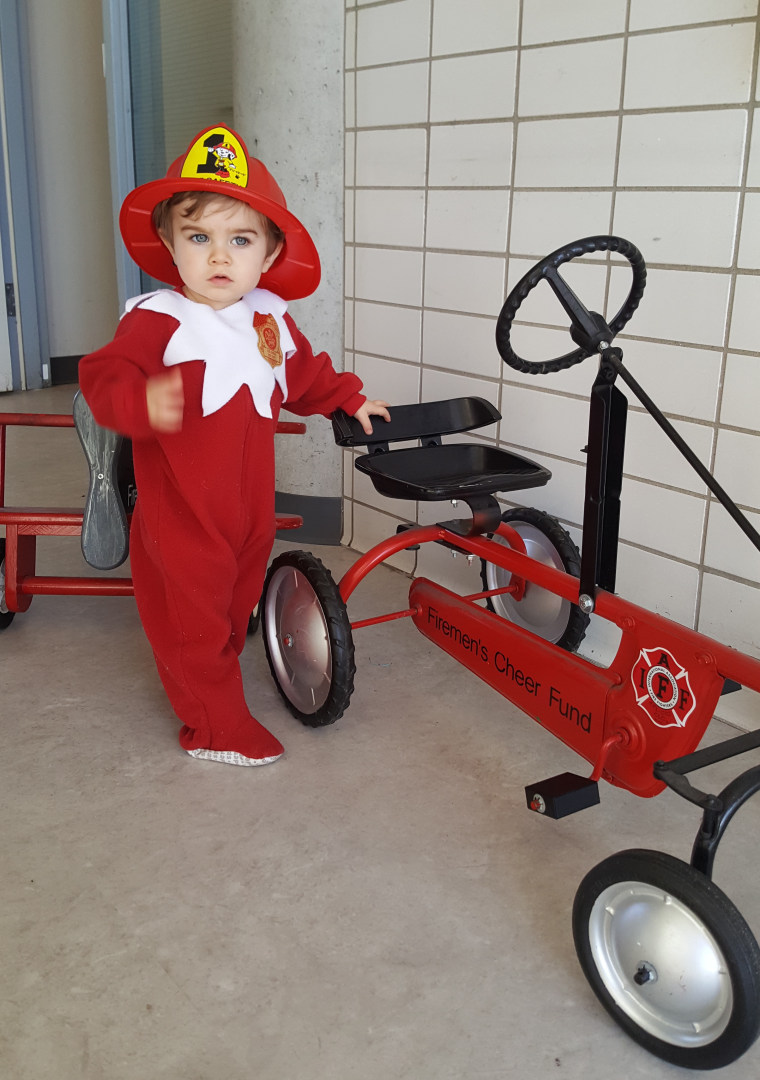 But this year, Forest's 2017 elfin shenanigans are raising money to buy toys and gifts for children in need.
Hembree says she was inspired to involve her son in holiday fundraising after the Salvation Army's angel tree arrived at her workplace.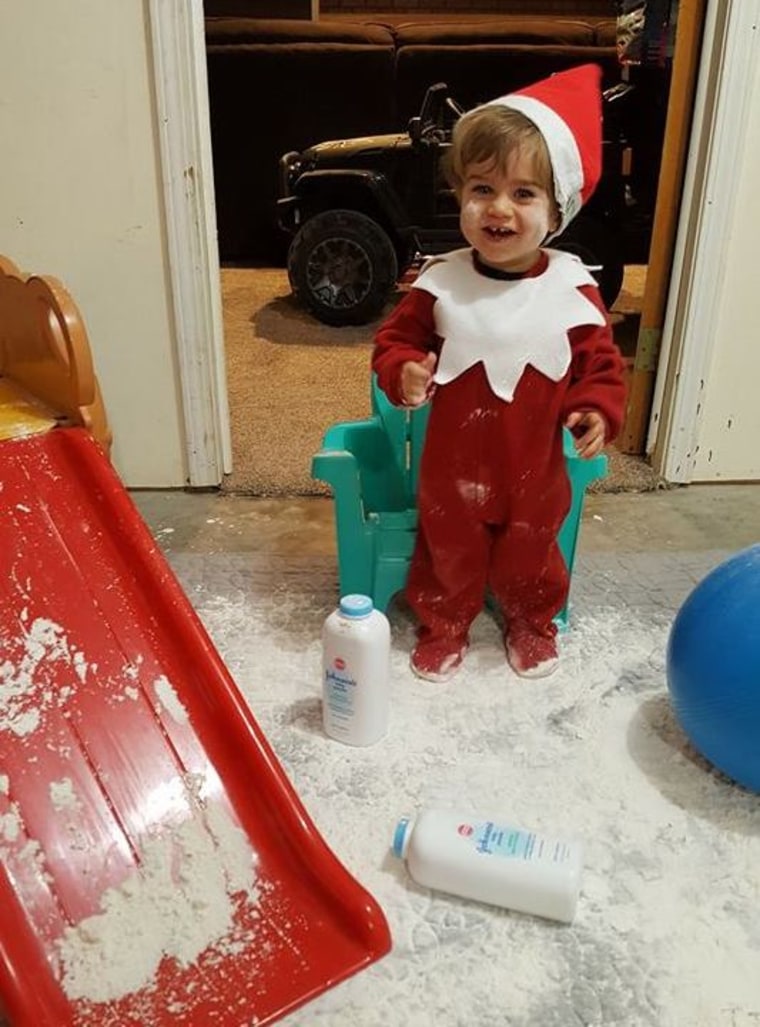 "I got to thinking, 'I wonder how many people simply do not have the time to go purchase the toys for the children?'" Hembree told TODAY Parents. She decided to collect money for two local charities — the Firefighter's Cheer Fund and the Salvation Army — with Forest's help.
Hembree created a GoFundMe account, telling friends and family that Forest would be reprising his role as the Elf on the Shelf this year, with an added twist.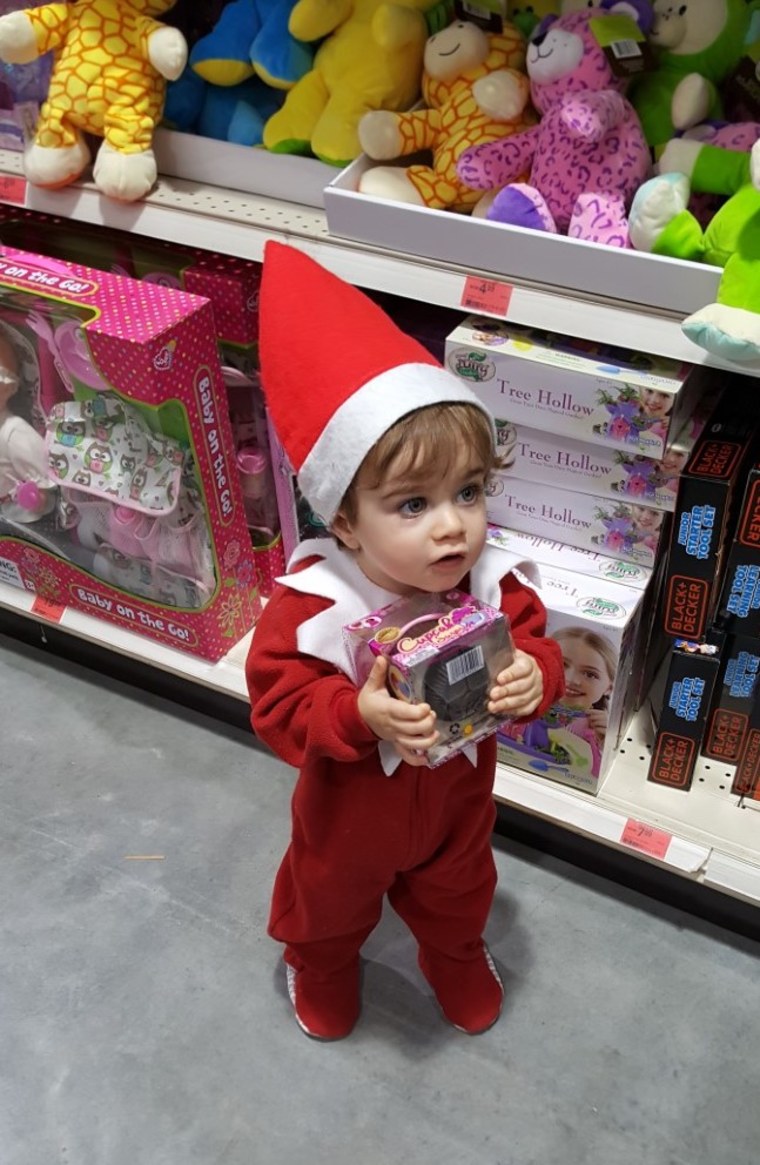 "Forest decided he will only dress up in that silly ol' elf costume and pose for pictures every day if you all do something for him in return," Hembree wrote on the site. "Elf Forest wants your assistance with trying to give as many children in the Bartholomew County area the Merriest of Christmases ever."
Never miss a parenting story with the TODAY Parenting newsletter! Sign up here.
Since late November, Forest has been posing in all sorts of adorable scenes — from wrapping his entire bathroom in Christmas wrapping paper to creating a snowstorm with baby powder.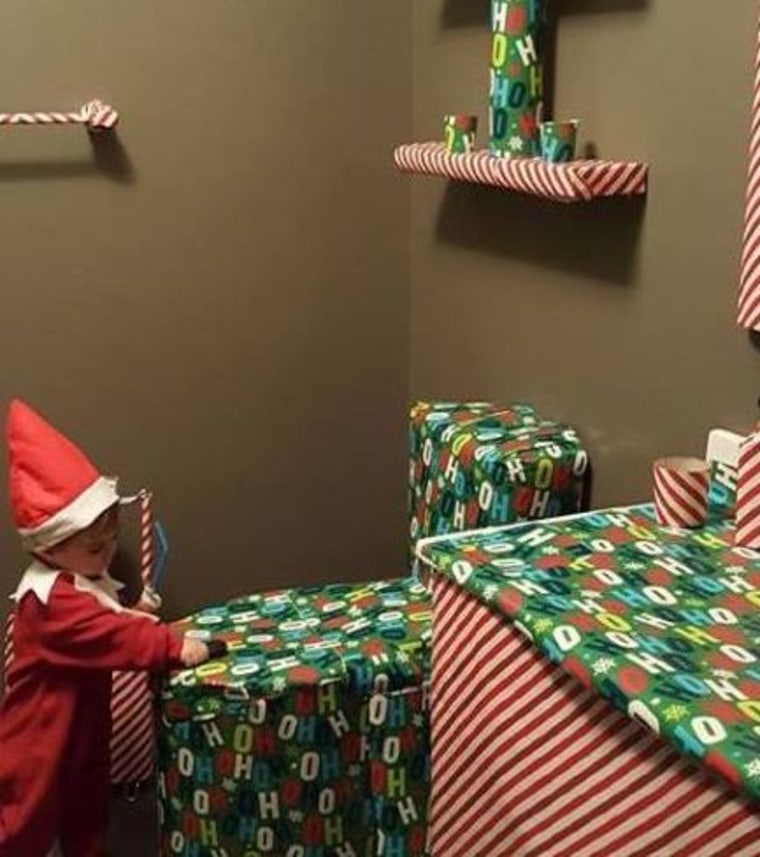 To ensure they achieve their fundraising goals, the Hembrees only post photos of Elf Forest on days when donations are received.
The family has met their $1,000 goal and set their sights on raising another $1,000 for children who need some help this Christmas.
A spokesperson for the Columbus Fireman's Cheer Fund told TODAY that families like the Hembrees are what keeps their charity running.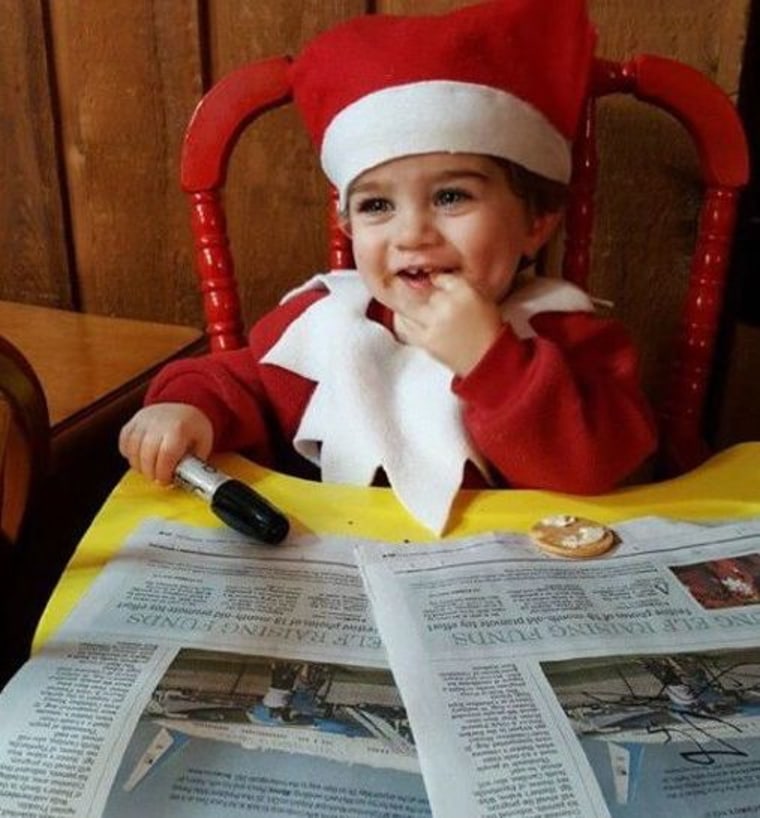 "Without the generosity of volunteers and their donations, it wouldn't be possible," said the spokesperson. "Forest's donation will go toward purchasing new toys, bikes and stuffed animals for the over 1,200 children we will help this year."
Hembree says she plans to continue having fun and playing elf with her son until the money is raised.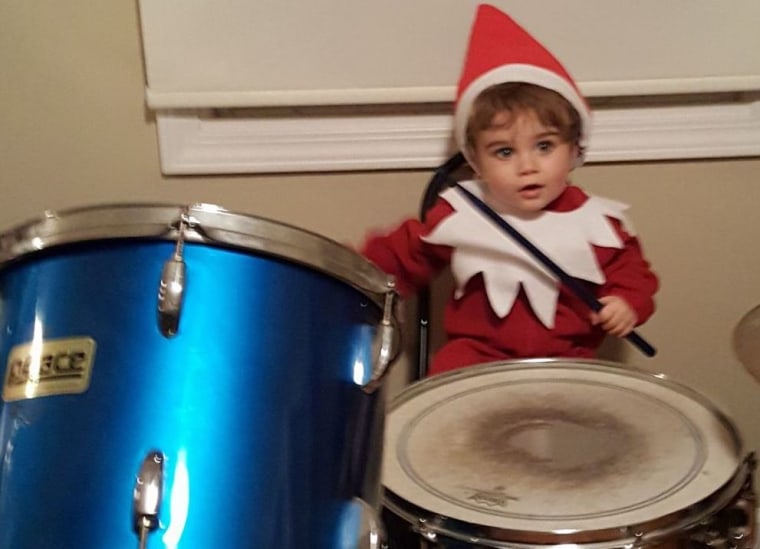 "Not only are children in need receiving joy this Christmas... but I'm receiving more joy than imaginable," Hembree said. "I have proof to show to Forest that when you promote compassion for others, others will join along and show their compassion too.
"I hope I can teach him to do this every Christmas — and on any other day when he can find a way to help someone."