It's difficult enough to provide emotional and physical support for a family member battling cancer, but for Richard Wells, that feat has been threefold. Wells' wife and two daughters have all battled breast cancer, and he has been there for them every step of the way — holding their hands at every chemotherapy session, paying bills and doing household chores.

Sadly, Wells' wife of 50 years did not survive her 20-year fight with cancer; she died two years ago. But his two daughters, Kathi and Margi, are making it through, and they say they could not do it without their father. They wanted to do something to show Wells how special he is, and unbeknownst to him or even each other, they each wrote letters to TODAY about how generous, loving and supportive their father has been.
"About eight years ago, my mom and I had breast cancer at the same time. My father took care of both of us by taking us to appointments, making us meals, and holding our hand at chemotherapy," Kathi, 44, wrote. "I would not have made it through cancer without his love and support. Now, my sister has breast cancer too. And there is dad, holding her hand at chemotherapy, paying bills, taking her kids everywhere, and stopping by three times a day just to check to see if she needs anything. He truly is a selfless, giving dad who deserves a special thank you."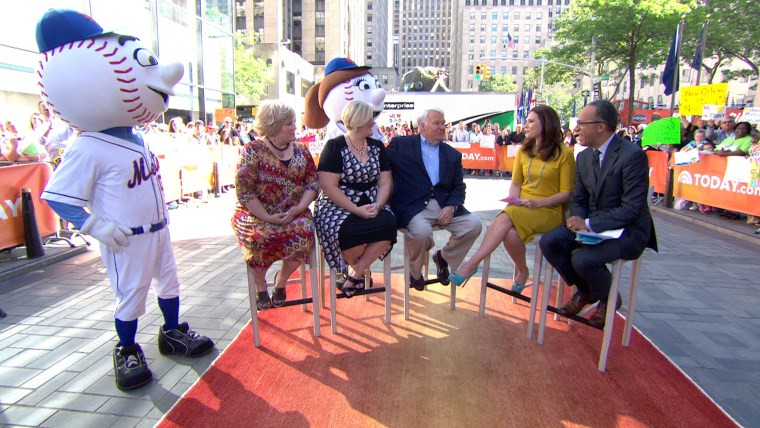 "When people learn about what my mom, sister and I have been through with breast cancer, they are always amazed," Kathi told TODAY. "They say things like, 'strong' and 'brave,' etc. But they don't always realize the bravest and strongest of all of us is my dad. He deserves the most praise."
To make his Father's Day extra special, Wells got a few surprises. He's getting the chance to meet two of his idols – Lester Holt on TODAY as well as Bill O'Reilly. O'Reilly taped a heartfelt message for Wells, thanking him for being a fan and for everything he's done for his family. O'Reilly invited Wells and his daughters to the set of "The O'Reilly Factor" Monday.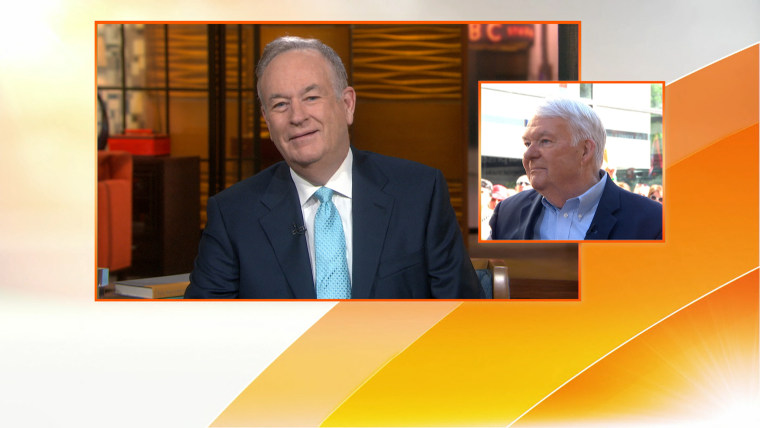 And Wells, an avid baseball fan, also got tickets to Sunday's Mets vs. Padres game, as well as field passes, hand-delivered by mascots Mr. and Mrs. Met.

Wells, described by his daughters as shy, was left speechless. But he did share his advice for others trying to support loved ones facing illness.
"Well, the main thing, I guess, is to listen … and find out what things can be done, for instance, housekeeping, preparing meals, just stuff like that. Take all that stuff away from the person who's going through the treatment so they can concentrate on getting well."