Congratulations, Savannah Guthrie!
The TODAY anchor and her husband, Mike Feldman, welcomed a son, Charles Max Feldman, on Thursday morning. "Charley," as he will be known, weighed in at 9 lbs. 8 oz. and measured 21.5 inches long. He's named after Savannah's late father and Mike's grandfather.
Matt Lauer announced that Charley arrived at 8:59 a.m. and that "Momma and Dad are doing great."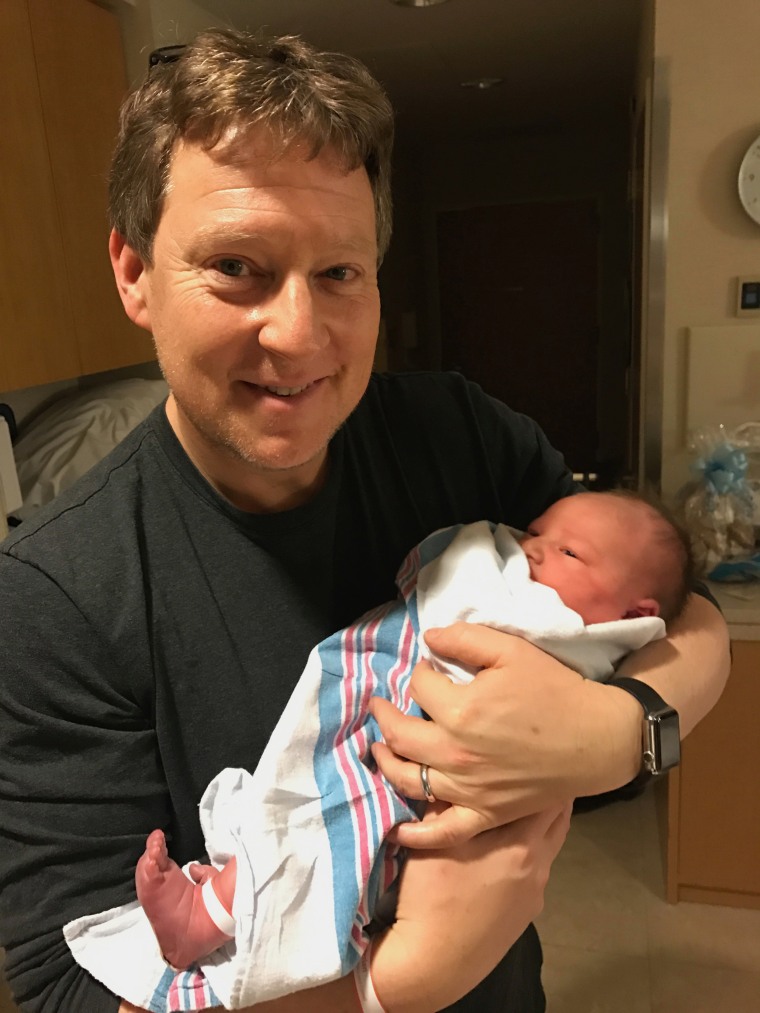 "It is one cute little boy," said Matt, who has already paid the little one a visit.
"I was called in to bring wine, so we may have had a little toast," he said.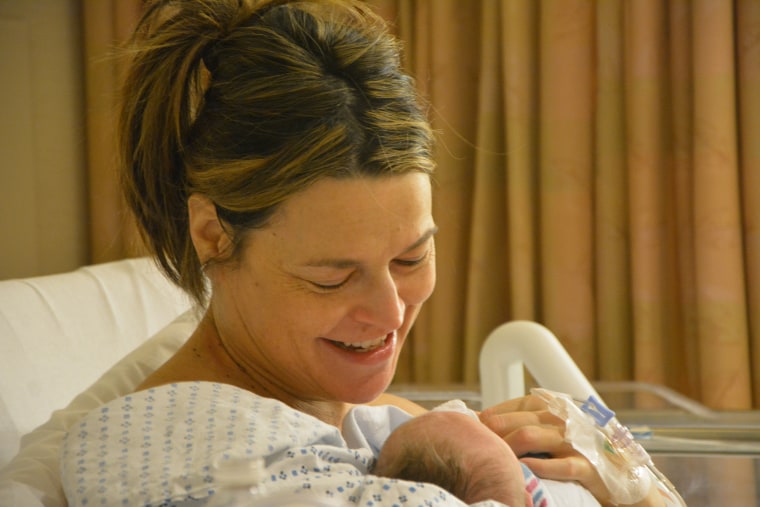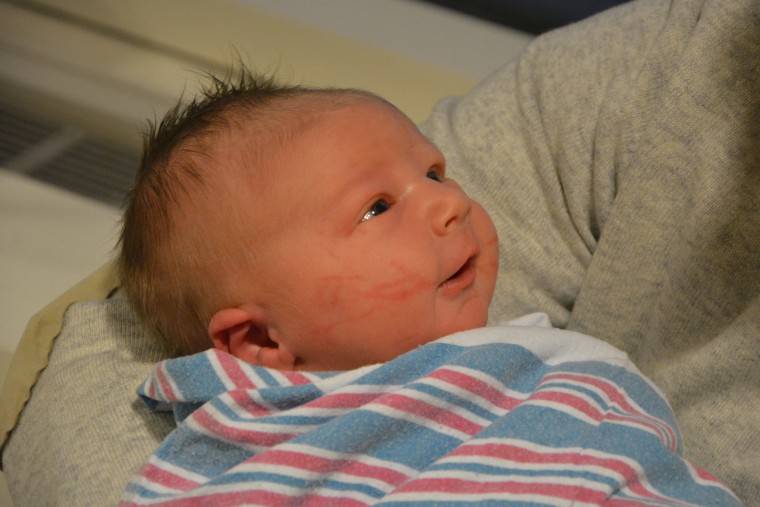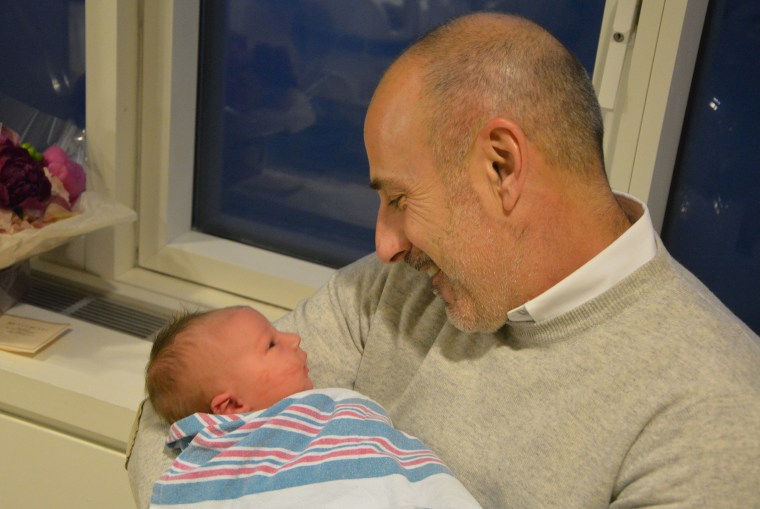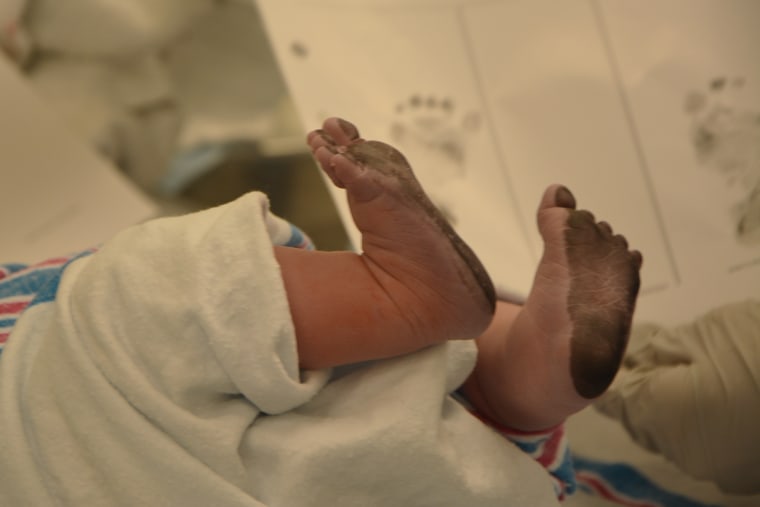 This is the second child for Guthrie and Feldman, who also have a 2-year-old daughter, Vale.
TODAY announced the joyous news upon the opening of Friday's program and Savannah's colleagues noted their friend already was back to texting and tweeting.
Unlike her first pregnancy, Savannah chose to learn the gender of her baby so she could help prepare Vale for her role as big sister.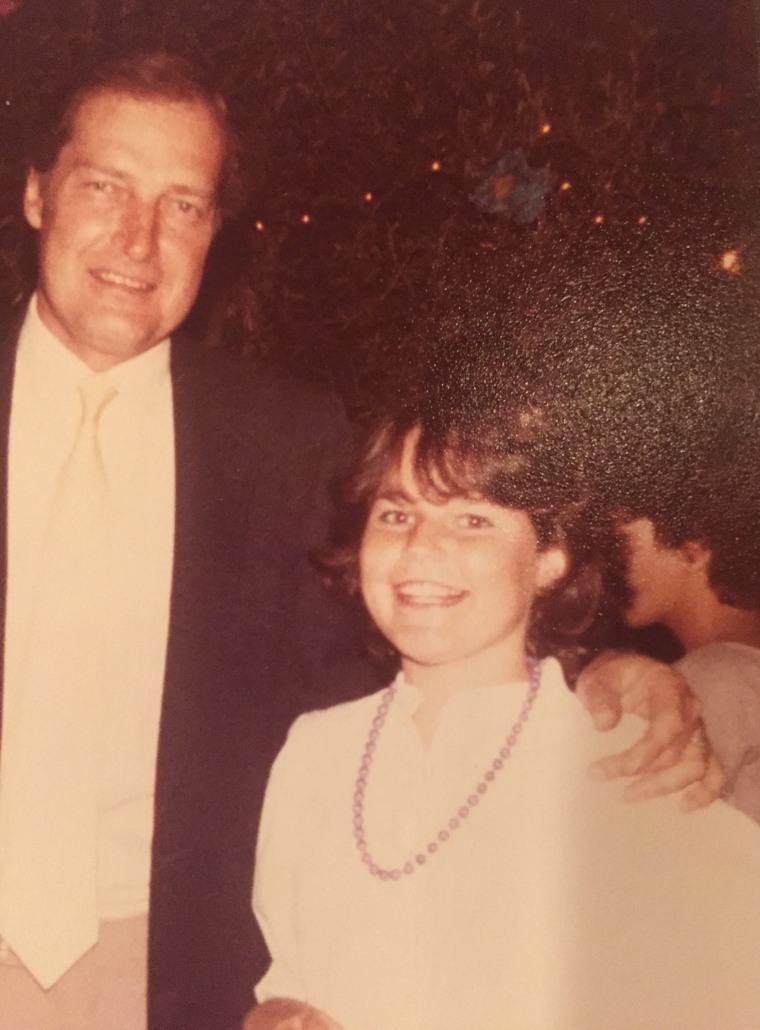 "I thought, it's already enough upheaval for a little girl to have a new baby — we got to tell you what kind of baby," she explained back in September.
Savannah revealed the baby's gender on air with the help of blue milkshakes inside Studio 1A and, outside, something less subtle — a plane flying an aerial banner declaring, "It's a boy!"
She had surprised her colleagues and TODAY viewers just a few months earlier in June when she announced she was expecting a second child.
MORE: Savannah Guthrie shares delight of second pregnancy: 'Joy multiplied infinitely'
The pregnancy prevented her from heading to Brazil later that summer to cover the Rio Olympics because of concern over contracting the Zika virus. But Savannah was kept plenty busy with the presidential election campaign, which culminated with her nearly pulling a 24-hour shift on Election Day when she was eight months pregnant.
As with her first pregnancy, Savannah has expressed gratitude about being able to become pregnant at an age older than many mothers.
"When Vale was born, our happiness was complete," she wrote in a candid blog post after she broke the news about her family's latest addition. "The thought of getting to add to our family now is beyond every hope, dream and prayer I have ever had. It is not simply double the joy — it is joy multiplied infinitely."
And this time, it was also a little more fun at work because Savannah got to share her pregnancy with TODAY's Dylan Dreyer, also due in December.
Savannah announced her first pregnancy to TODAY viewers shortly after her March 2014 wedding to Feldman. The couple welcomed Vale later that year.