Congratulations to new mom Dylan Dreyer!
The TODAY meteorologist gave birth to a boy, Calvin Bradley Fichera; he is the first child for Dylan and her husband, Brian Fichera, a cameraman for NBC Nightly News.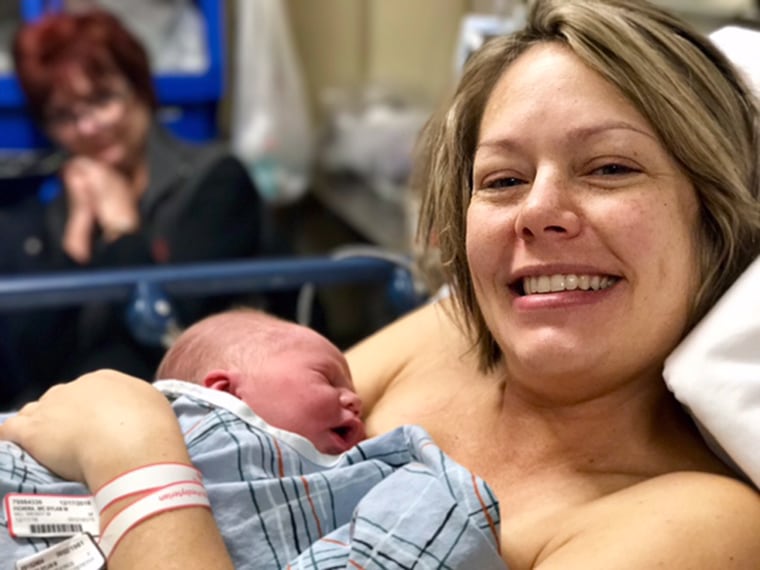 Fichera shared the happy news on Instagram Saturday afternoon.
Calvin was born at 11:52 a.m. Saturday morning, weighing in at 8.3 pounds.
TODAY viewers first learned about Dylan's pregnancy in June, just days after Savannah Guthrie revealed she was expecting her second child. Both anchors had December due dates.
RELATED: Something in the water? Savannah Guthrie, Dylan Dreyer both pregnant on TODAY show
The sudden expansion led Matt Lauer to joke that TODAY was "taking over morning television, one new viewer at a time."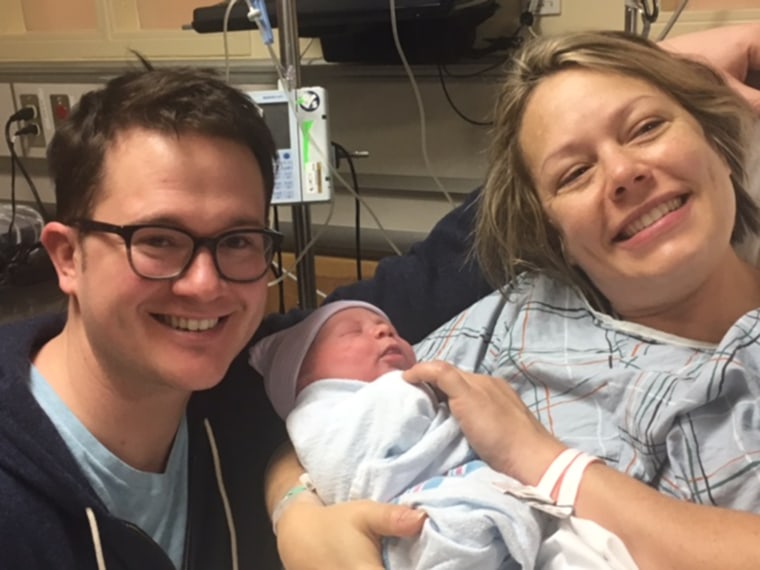 Dylan, 35, went on to share the experiences of her first pregnancy with the TODAY audience through a video diary that chronicled everything from how she was "hungry all the time" to her random moments of nervousness and panic over how much her life was about to change.
RELATED: Dylan Dreyer tearfully talks about her fears and hopes as a first-time mom
"It's a miracle, and it's crazy to think that there's a baby growing inside of me!" Dylan said in one video diary entry.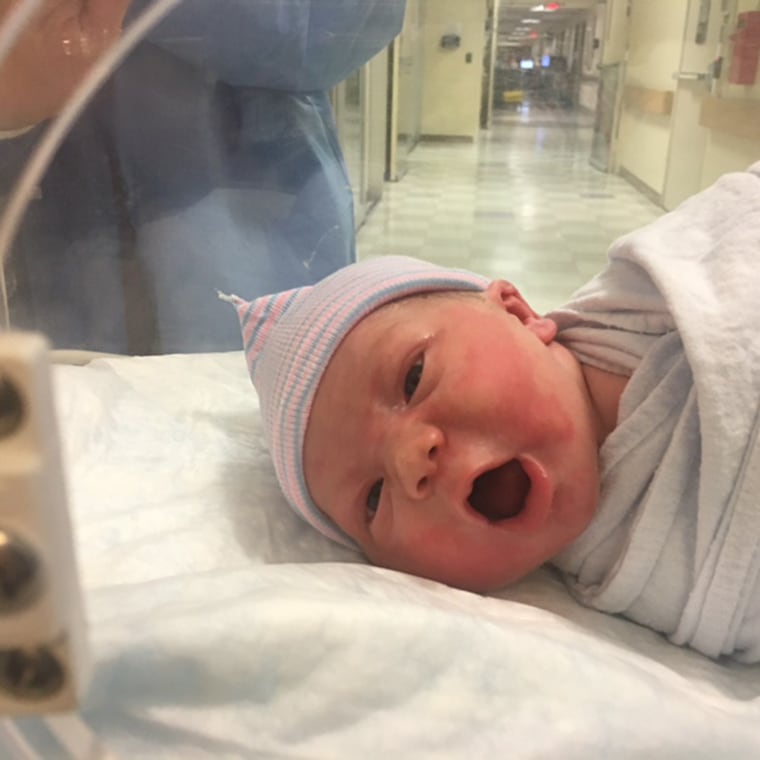 But she also discussed one of the downsides to being pregnant, particularly for someone who works in a very public job: The sharp fashion critiques on social media.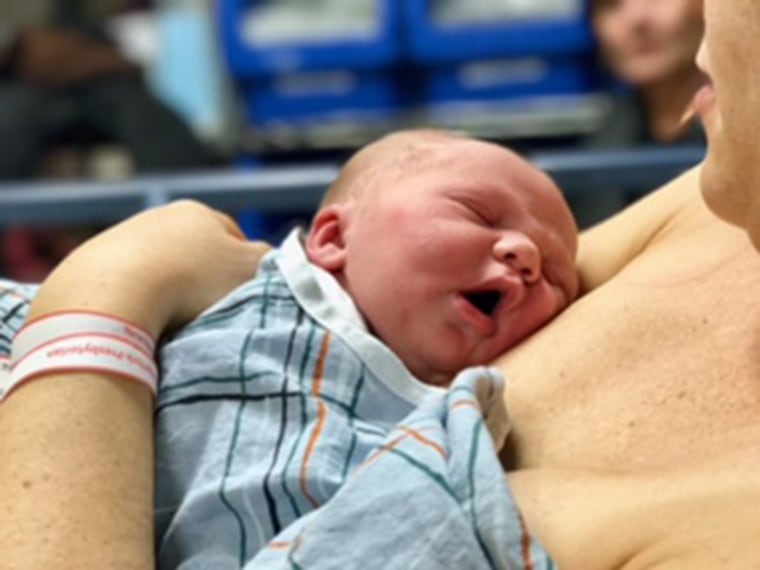 "People let me know if it's a hit or a miss," said Dylan from a video diary entry recorded inside her closet. "And trust me when it's a miss it actually upsets me a little bit if you don't like what I'm wearing, because I'm trying my best here."
MORE: Dylan Dreyer gets candid about dressing for pregnancy on TV: Criticism stings
In September, Dylan got turned into a social experiment guinea pig. One day after pregnant actress Olivia Wilde shamed subway passengers for failing to give up a seat for her, TODAY sent Dylan to the New York subways to see if strangers would show their chivalry. (They did!)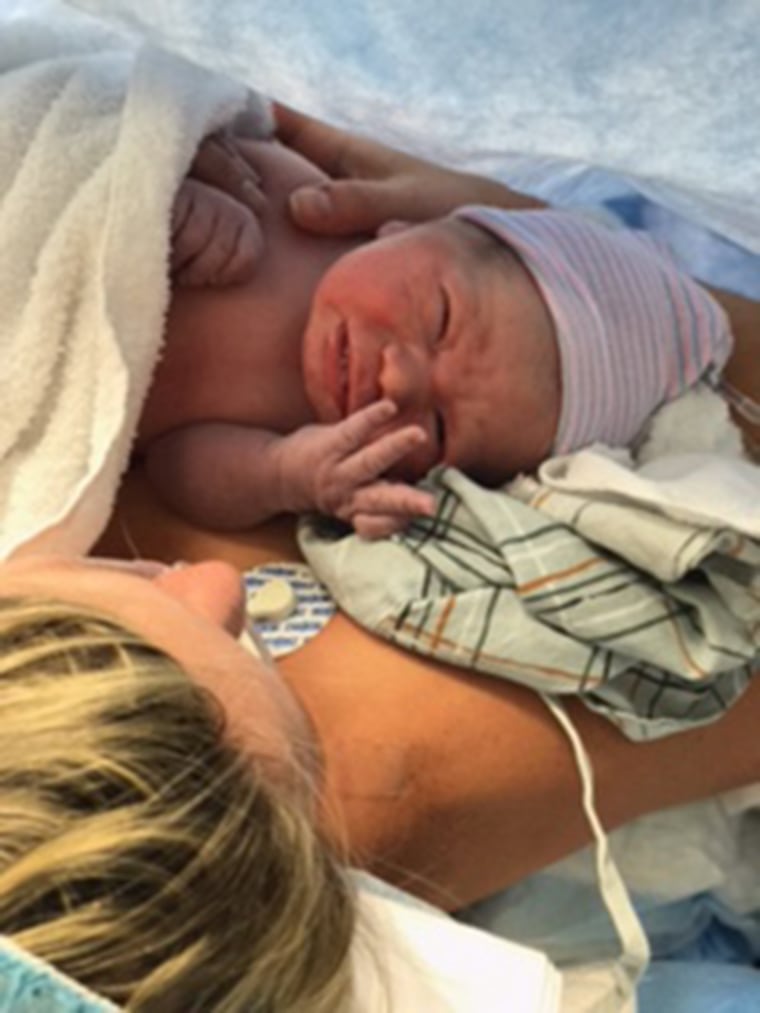 Throughout it all, Dylan's colleagues applauded her for the honesty she displayed when discussing both her fears and excitement throughout her pregnancy. It helped to have a strong partner by her side. Dylan met Brian when the two worked the morning shift at WDHH, the NBC affiliate in Boston. They got married in October 2012.
MORE: Mom-to-be Dylan heads to NYC subway to see if riders will give up their seats
"We weren't in a rush to have kids and, to be honest, there was a time when we declared we never wanted kids!" she wrote in a TODAY blog post. "Then one day we both looked at each other and said 'I want a baby!' As usual, we were on the same page and it all just seemed right."
Congratulations Dylan and Brian!
RELATED: How to pick a baby name: Dylan Dreyer, Savannah Guthrie consult an expert
RELATED: Dylan Dreyer on the roller coaster of emotions with first pregnancy