We've watched Al Roker crisscross the country this week to surprise some deserving dads with visits from his "Backyard Barbecue" tour.
Now Al's turning the spotlight on four fathers who also happen to be friends and colleagues.
The TODAY meteorologist invited his fellow anchors for a Father's Day feast in his backyard.
Al, along with Matt Lauer, Carson Daly, Craig Melvin and Willie Geist, shared tales about dad guilt (that's right, moms aren't the only ones!) and the lessons they gleaned from their own fathers.
They also reflected on how quickly time passes with their loved ones.
"When they get a little sense of humor, and they have their own opinions about things, it's kind of extraordinary to sit across and say, 'My God. I knew you when … I was changing your diapers. And here you are now, telling me the way the world is,'" Willie said.
Here are some of the highlights from their Father's Day discourse.
Hugs and kisses
Matt, whose parents were divorced, recalled flying to Florida to see his dad on Father's Day weekends and how "fully engaged" his father was.
"He was a really good-hearted, reliable, loving guy who never failed to hug and kiss you. And it was great," he said.
Matt has turned out to be the same way with his own kids.
"Much to their chagrin," he admitted. "I am all over my kids."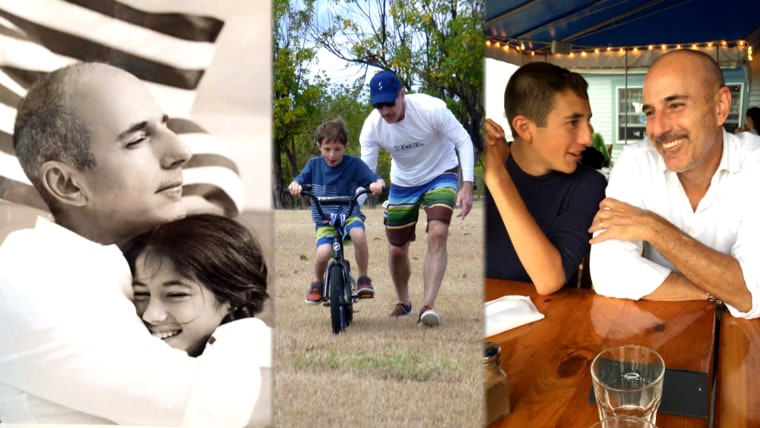 His children have reached the age where they don't automatically take his hand when he reaches for theirs — at last when there's a chance a friend might be nearby.
"There comes that moment where you reach out and there's that delay, and they're not sure," he said.
And that hurts, Al acknowledged.
"Nick's almost 15. A couple of years ago, he was like, 'Dad, you can't call me sweetheart,'" he said. "It's tough."
Bedtime stories
Al used to take pride of his ability to create different voices for each character in the books he read to his kids at night. Then his daughter knocked him down a peg one evening.
"And one time Leila's like, 'Dad, I'm really tired. Can you just read it normally?'" he said.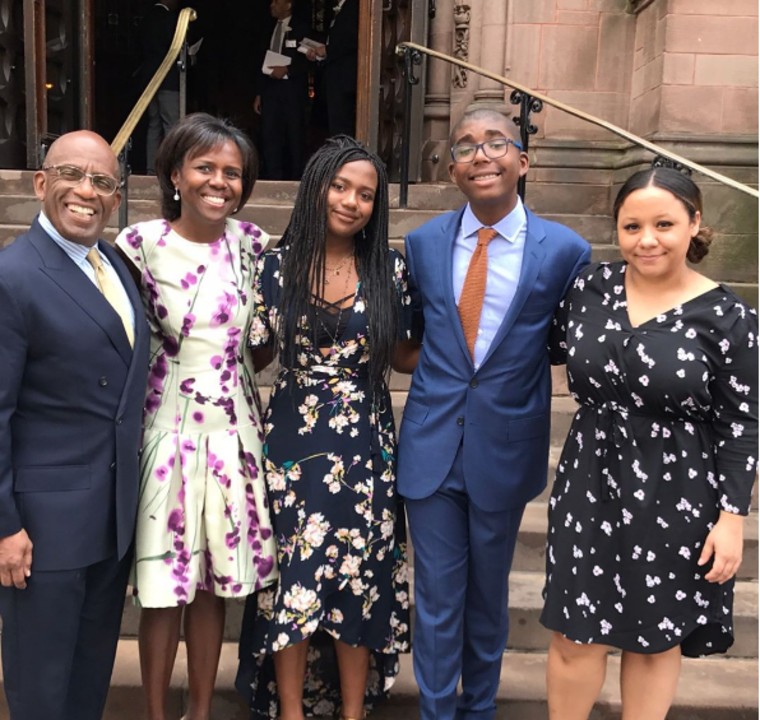 Whether they used animated voices or not, all the dads agreed there are plenty of times they get tired of certain bedtime favorites, especially if they've read them a thousand times before.
"It must have stuck together," was one Matt's excuses.
"The problem is they know the book so well," Willie said. "They know if you're cheating."
Al had a solution.
"We have to start reading them 'War and Peace.'"
Perspective
Carson was five when he lost his father to cancer. He said he is inspired when thinking about the spirit and strength his dad displayed, even when facing grave illness.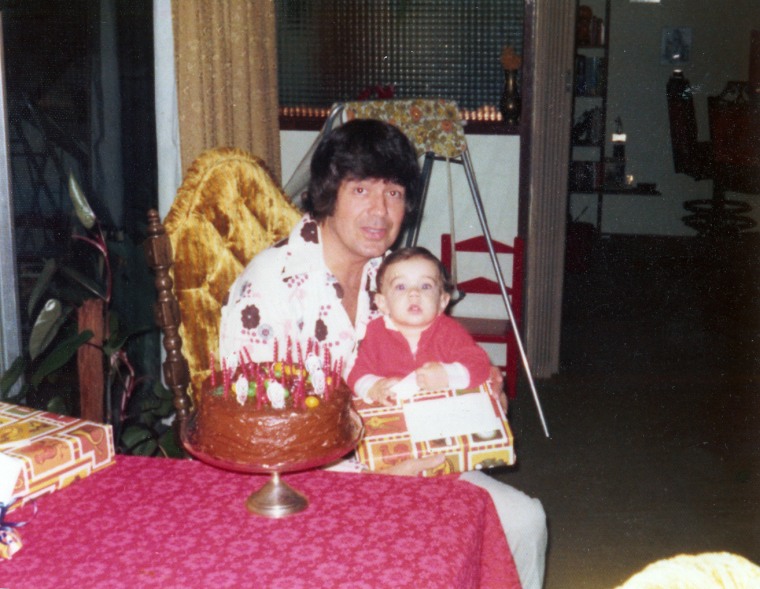 "I had a moment this past weekend where I wasn't feeling great. I was feeling a little nauseous. And I was watching my two girls play in the playroom. And I almost wanted to leave and go lie down," he recalled.
But then he started thinking about his father.
"He went through chemo and radiation. There was probably a lot of times when he literally felt nauseous and terrible. And I have such great memories of him playing with us non-stop until the day he died," he said. "And it was amazing how quickly I felt better, you know? Just thinking about sort of his strength in those moments. It's amazing the perspective you get from your father."
Just be there
A career in network news comes with fickle schedules and lots of travel, a combination young children don't care for, Craig admitted.
"My son is old enough to say, 'Daddy, don't go. Don't go into the city,'" he said.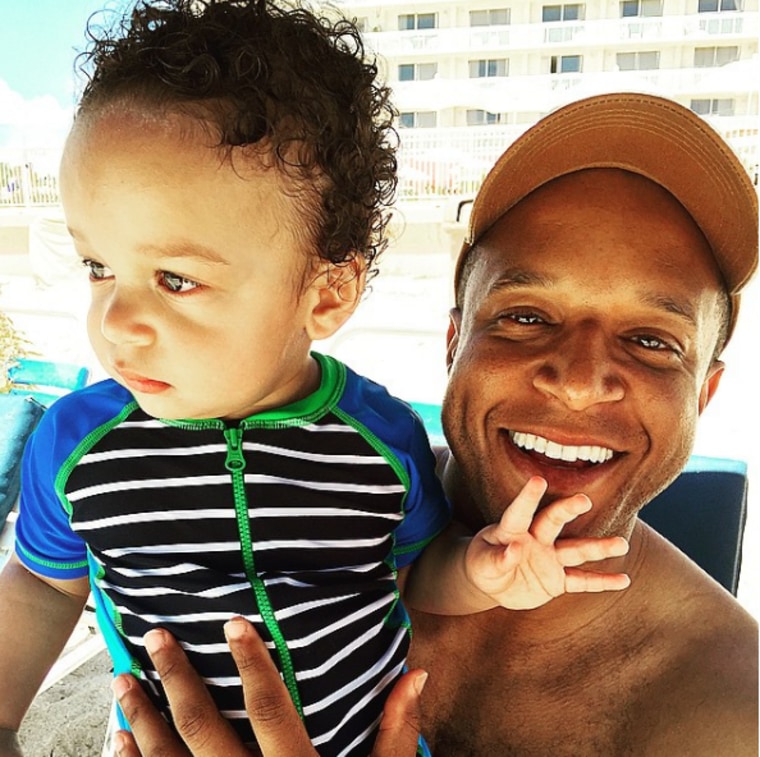 Willie, the son of television journalist Bill Geist, said he tries to follow in his dad's footsteps when it comes to handling unpredictable hours. What did his dad do so well? He was just there.
"When I think back in my memory, where was my dad? I know he worked a lot. But I also see him in the baseball hat coaching my team. So he was racing home from work. He was there," he said. "So if I can just be there, in the end, is what's important."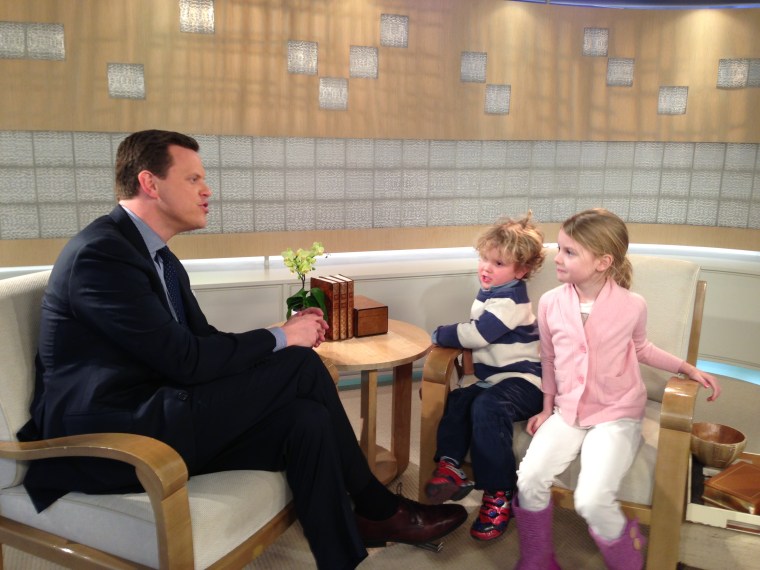 Carson admits that's his goal for his three young children, particularly because he knows his time with them flies by so quickly.
"It's crazy. And when people say that to me all the time, 'Hey, it goes fast,' I'm like, 'I know,'" he said. "Every moment of every day when I'm with them, I try, and just stop for a second, and just take in that moment."