Sleep! We all need it, and so many of us don't get enough of it after we have kids.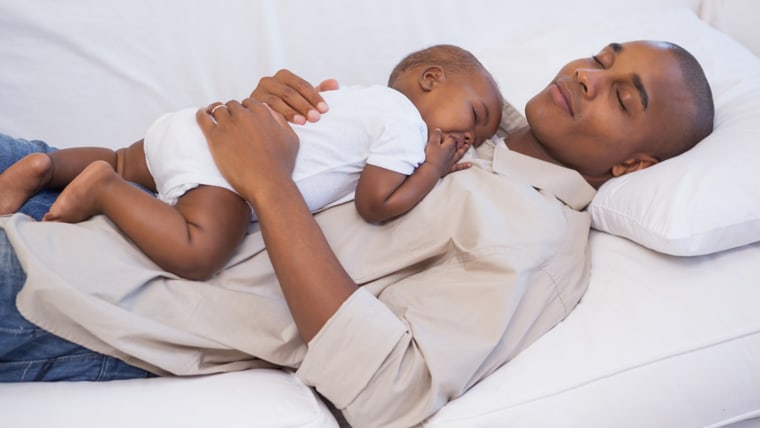 Do you and your significant other differ wildly about sleep strategies for your kids? Does one of you stick to a firm schedule of warm milk and bedtime stories, while the other (we're not naming any names) thinks 7:30 p.m. is the perfect time for a rousing game of Wrestlemania?
If the two of you are not on the same page when it comes to putting your kids to bed, and if you're struggling each night to get the kids to go to sleep, your family could be ideal candidates for an upcoming TODAY segment. The segment will include personal help from a sleep expert, so tailored assistance could be on the way.
Intrigued? If so, and if you live in the tri-state area of New York, New Jersey and Connecticut, please email us. Include your location, your children's ages, and a brief description of your sleep struggles and how you and your partner handle bedtime differently. Also include your phone number so a TODAY producer can follow up with you, and a photo (optional).
Whether or not you get selected to appear on TODAY, more sleep help is on the way: The TODAY Parenting Team just launched a writing challenge all about parents' "sleep confessions." Please feel free to weigh in on that subject and also check out others' confessions of the weirdest, funniest and most desperate things they've ever done to get a child to sleep!
Follow TODAY.com writer Laura T. Coffey on Twitter @ltcoff and Google+.