Is there something in the Studio 1A water we should know about?
TODAY's Dylan Dreyer announced Friday she is pregnant with her first child! She and her husband, NBC Nightly News cameraman Brian Fichera, are expecting this December.
The news came just three days after Savannah Guthrie announced she also is pregnant — and due the same month.
Dylan broke the news during a round of Friday Fishbowl, which is also how Savannah made her surprise announcement. (Though Savannah's inspired a rare Tuesday Fishbowl.)
"'Are you pregnant?' You guys need some new jokes," Dylan told her colleagues. "Look, it really says, 'Are you pregnant?' And yes I am!"
As Savannah, Carson, Al and Matt, remote from Louisville, cheered, Tamron popped a balloon filled with blue confetti to reveal Dylan's having a boy.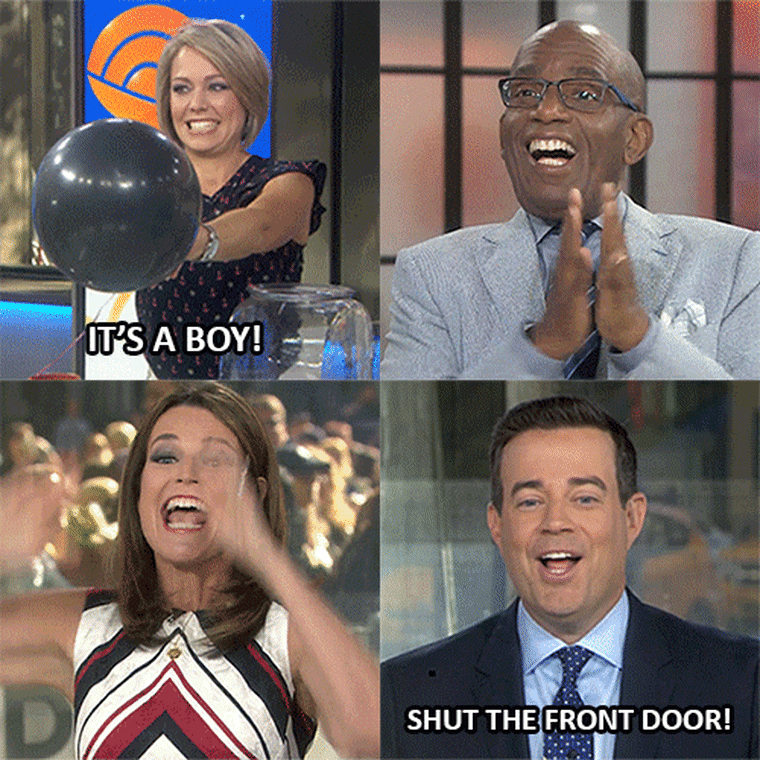 "What is it in the coffee in the TODAY Show?" Carson wanted to know.
Dylan, 34, met her husband when the two worked the morning shift at WHDH, the NBC affiliate in Boston, and got married in October 2012.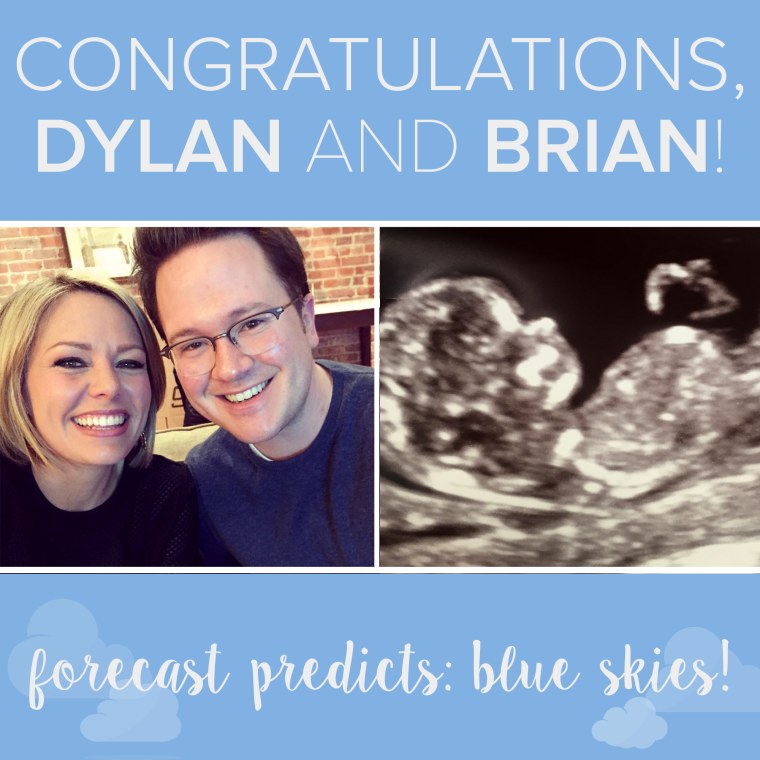 "We weren't in a rush to have kids and, to be honest, there was a time when we declared we never wanted kids!" she admitted in a blog post she wrote for TODAY. "Then one day we both looked at each other and said 'I want a baby!' As usual, we were on the same page and it all just seemed right."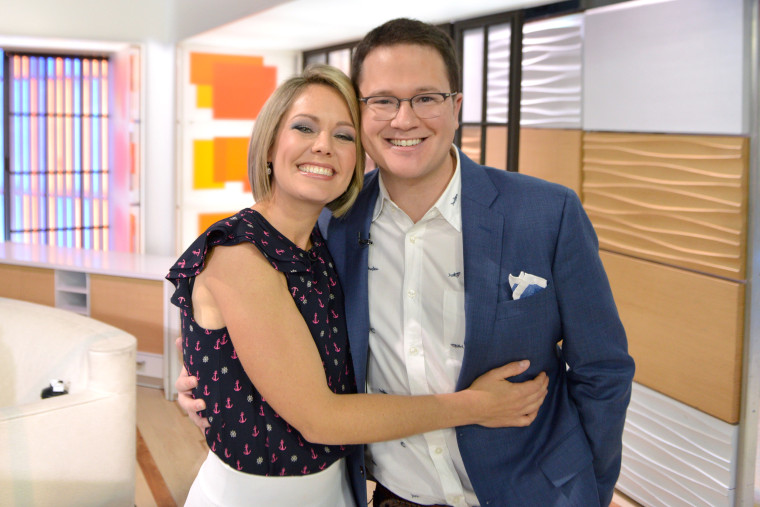 Brian has proved himself to be quite the good sport, supporting Dylan whenever TODAY sends her on assignment to cover the worst winter storms every year. He also showed up with roses when Dylan recently made her debut as a Fourth Hour co-host — and revealed how he feels about his wife's notorious crush on Zac Efron.
"Do you know how depressing it is when they're like, 'Can you take a selfie? We want to put you next to Zac Efron,'" he told Hoda. "It's soul-crushing. I couldn't muster up a smile. I was just hiding back tears."
WATCH: Dylan Dreyer shares adorably awkward encounter with Zac Efron
Brian returned to Studio 1A on Friday, receiving a round of on-air congratulations during TODAY's Take, and his first baby gift basket. At everyone's urging, he then displayed some of his excitement by performing the worm.
"There it goes," he said, clutching his back after getting up from the floor.
The couple's new addition will be joining their dog, Bosco, a brown miniature schnauzer.
Dylan said as soon as she saw the baby's image in a sonogram "dance around and touch his hand to his face, I fell in love instantly."
Savannah expressed excitement over being able to share the experience with Dylan, along with a little competitive spirit.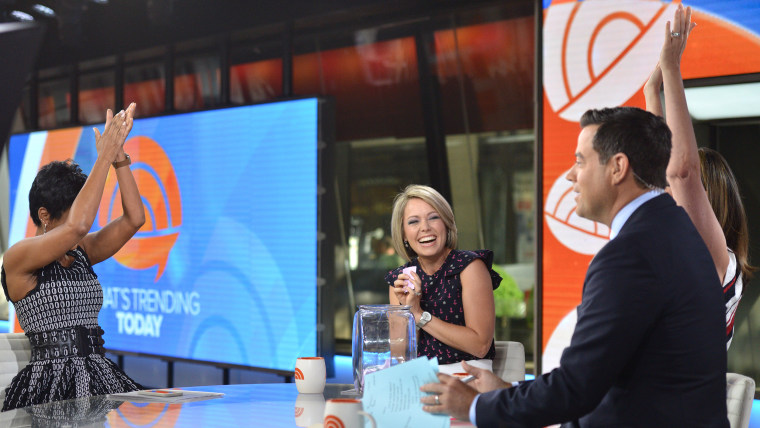 "I'll race you to the labor and delivery room," she said.
Matt Lauer joked about how the expansion of the TODAY family will have on ratings.
"Taking over morning television, one new viewer at a time," he said.
Sign up: Stay up-to-date with all the TODAY pregnancy and baby news with our newsletters!
This article was originally published on June 10, 2016 on TODAY.com.