10, 9, 8… As we countdown to the new year, we inevitably look back on the year just passed. 2012 saw some wonderfully touching stories that warmed our hearts, but also tragedy and sadness. Here are some of TODAY Moms' top stories of the year.
French moms are better. If 2011 was the year of the Tiger Mom, then 2012 was the year of "Bringing up Bebe." Pamela Druckerman, an American expat living in Paris, wrote a book about the French style of parenting that had us all talking and wondering if the French are onto something besides excellent wine and cheese.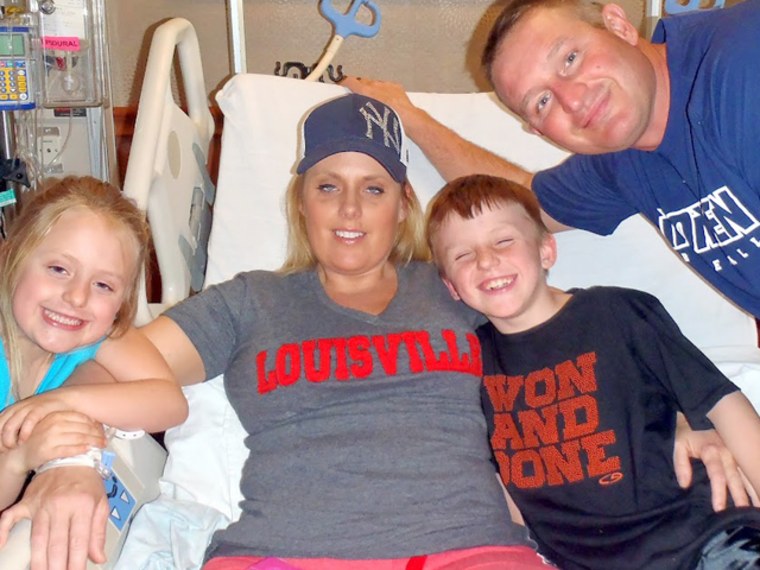 Tornado Mom. Stephanie Decker wowed America with her bravery and protective instincts when she saved her children from a tornado that ravaged her family's home. She led her little ones into the basement and wrapped them in a blanket before lying down on top of them. Her kids emerged virtually unscathed, while this brave mom suffered severe injuries that required the amputation of both legs, one below the knee and the other just above. Just a few months later, thanks to hard work in rehab, she walked across the Oval Office with President Obama.

Ah Ah's back! One of the sweetest stories of the year was a viral video showing the reunion between a boy and his long lost lovey, Ah Ah! As a kindergartener, this little guy lost his beloved blue monkey on a family vacation. Years later, on a whim, his mom searched eBay for "blue monkey." What she found turned out to not be just a replacement, but the actual lost Ah Ah himself, down to the singed fur on top of his head, and the reunion between boy and monkey had us all smiling.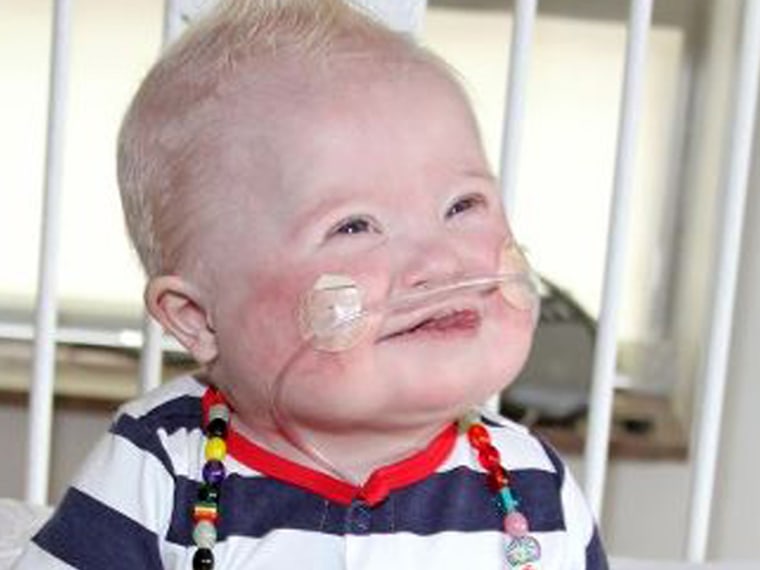 Banana splits for dinner. In June, parents around the world served their families banana splits for dinner as a way to honor 21-month-old Ryan Roberts, a little boy with Down syndrome and a heart defect. After his parents made the wrenching decision to issue a Do Not Resuscitate order for their son, they were bombarded by well-wishers wanting to help. Ryan's mom, Diane, told one to "Go out and create a memory with your kid. Throw a banana split on the table for dinner... Wouldn't you remember having banana splits for dinner one night when you were a kid?" And, we did. Thank you, Diane. Ryan passed away in his mother's and father's arms in July; we'll always remember his big, beautiful smile.

Moms get real about their post-baby bodies. Discouraged by constantly seeing celeb moms who are bikini-ready seemingly before even leaving the hospital, a group of moms in Connecticut decided it was time to celebrate the post-partum bodies most of us have – stretch marks and all. These brave gals put it all out there (well, almost all) and helped us all embrace our inner goddesses, just a little bit.
You're not special – the graduation speech heard round the country. Most commencement addresses are utterly forgettable. But, when David McCollough Jr., a Boston-area high school English teacher told a graduating class, "You are not special.  You are not exceptional," he caught the attention of not just the class of 2012, but of the whole nation. He was both applauded and criticized, but he sure delivered a graduation speech no one slept through.
Bullied school bus monitor. The story of Karen Klein, the 68-year-old bus monitor who was bullied to tears by middle school students was one of the most disheartening stories of the year. Video of Karen's torment was posted on YouTube and went viral. Ultimately though, the video, which is incredibly hard to watch, inspired many to donate money to Karen so she could take a vacation. After hundreds of thousands of dollars poured in, Karen was once again moved to tears, but this time, tears of joy.
Laptop Dad. Tommy Jordan, a.k.a. "Laptop Dad," joined the national discussion on unorthodox parenting techniques with a bang after he videotaped himself shooting up his daughter's laptop. The reason? She'd posted disrespectful comments about her parents on Facebook. Guess he couldn't find the "dislike" button. In the viral video, Jordan said, "This right here is her laptop. This right here is my .45.'' While some criticized his actions, even more applauded them.
Are you mom enough? TIME Magazine's controversial cover featuring a mom breastfeeding her 3-year-old son raised eyebrows and sparked a national debate about attachment parenting -- at least the breast-feeding part of it. (Somehow, baby-wearing isn't such a hot topic of debate. What, Ergo carriers aren't sexy enough?)
Sandy Hook Elementary. We are all still coming to grips with the horrific events that recently took place in Newtown, Conn. Our hearts break for the grieving families as the rest of us hold our own children a little bit closer.
Dana Macario is a Seattle-area mom who hopes for a happy new year for all.