It's a girl for Peter Alexander and wife Alison Starling, officially leaving Alexander outnumbered three to one as the man of the house.
The NBC News national correspondent and Starling welcomed their second daughter, Emma Pink Alexander, who was born Tuesday morning, weighing 8 lbs, 13 oz.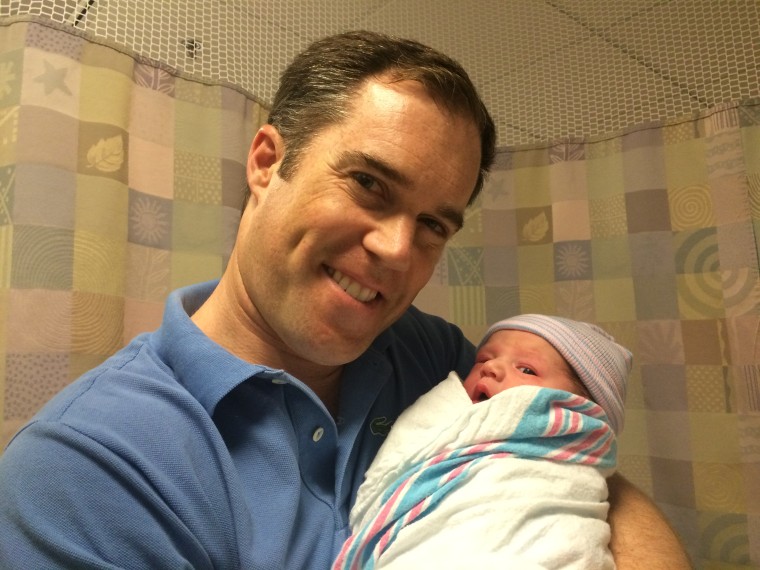 Alexander says Starling and Emma are both doing great, as is Emma's proud "big" sister Ava who turns two in July.
"We're already in love with our second sweet girl!" Alexander said of Emma. "I love my girls."