Holiday card photos: So much adorableness, yet sometimes not a small amount of irritation. Or in some cases, as Jenna Bush Hager revealed on TODAY's Take Wednesday, actual tears!
"Back in the day when I needed to take Christmas card pictures with my parents, there were some tears," Jenna admitted.
She then turned to her fellow anchors, Sheinelle Jones and Al Roker (who was wearing a fabulous poinsettia-themed suit for the holidays), and asked, "Did you all have the issue where it's like, 'Dad!' or you're just grumpy with each other?"
RELATED: The Obamas look sharp in their final White House Christmas card
Well, yes, Jenna, we can relate. Fortunately, these days Jenna's bunch seems quite happy with their creative Christmas cards: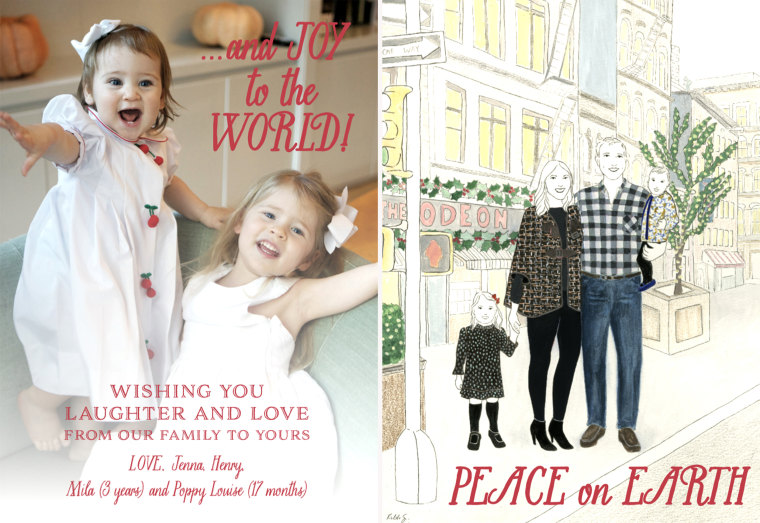 And Jenna wasn't the only TODAY talent to share her precious photos with viewers, either. Check out Al Roker's well-coordinated "ugly" sweater gang: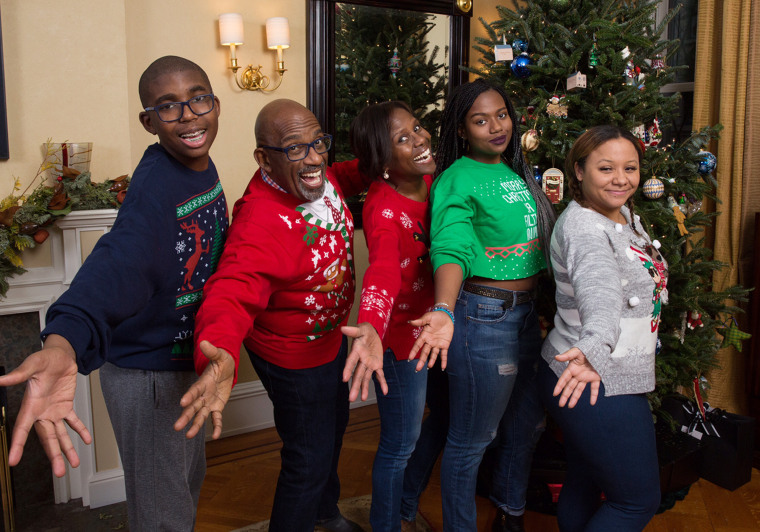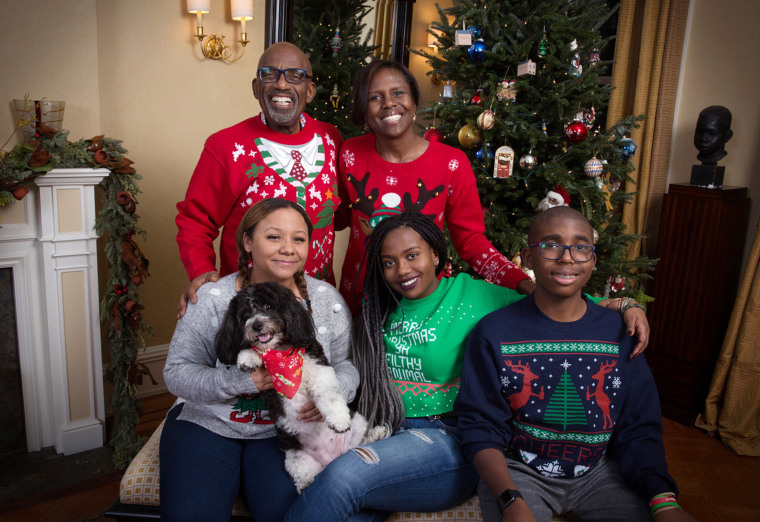 Al gave full credit to his wife, Deborah Roberts, who he said ordered all of the sweaters and organized the photographer.
Sheinelle Jones didn't have her actual card on hand. But she did pull up the photo of her three children that APPEARS on her card, which reads "Holiday Cheer" at the top.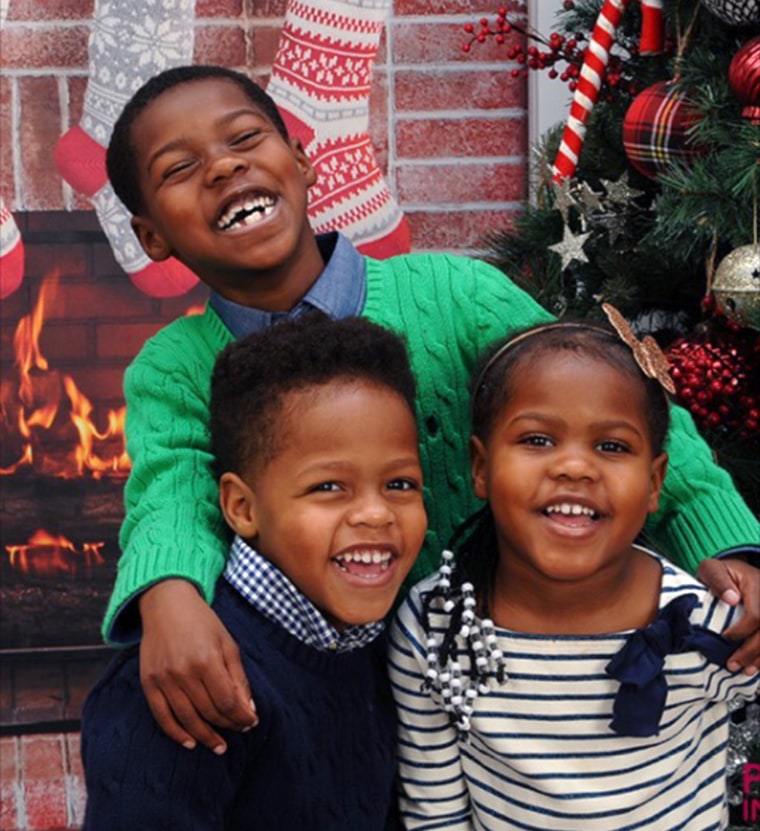 RELATED: 8-year-old quadriplegic boy's simple Christmas wish is to receive lots of cards
"My 7-year-old, he doesn't like this picture, because he's losing all his teeth," Sheinelle reported. "He's like, 'Mom, why did you pick that one?'"
Ah, the holidays. So much family fun!
Follow Randee Dawn on Twitter.