The day after Halloween is always full of treats — candy from trick-or-treating and tons of adorable pictures from the night before!
It's no different this year for TODAY anchors who shared how their children dressed up to hit their neighborhood streets for sweets.
Savannah Guthrie's entire family centered on a childhood classic that centered around 4-year-old daughter Vale, who dressed up as Little Red Riding Hood.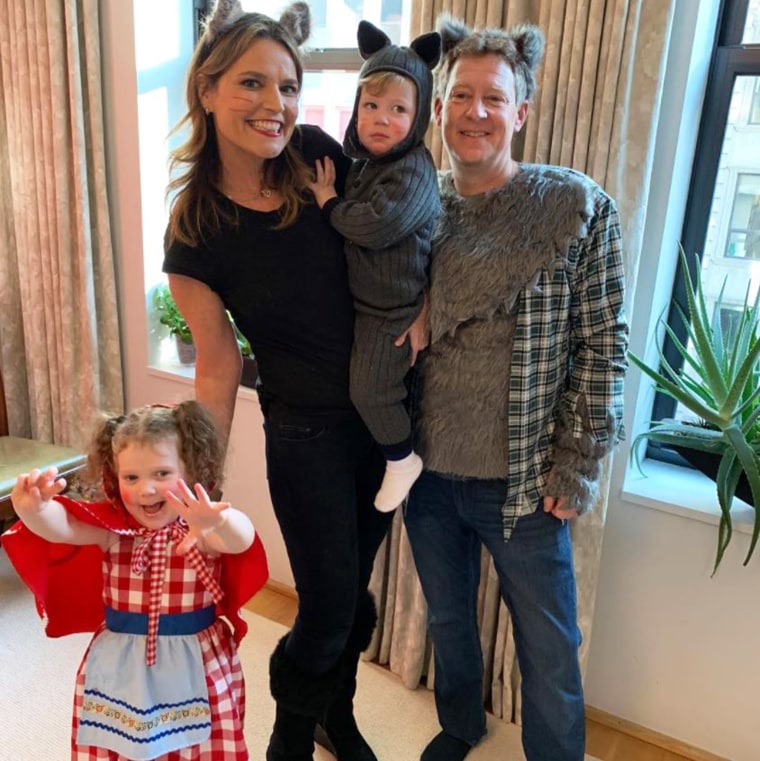 She was accompanied by an entire pack of wolves that included her year-old brother, Charley, and their dad, Mike Feldman.
Savannah clarified in the Instagram photos that, unlike the cruel story character who tries to eat all of Red's goodies, all of the wolves in her pack were good!
"Halloween 2018 is one for the record books," she said.
Jenna Bush Hager and her crew were mostly centered on a central theme — one found in the deep blue ocean.
Her younger daughter, Poppy, was Ariel, the Little Mermaid, while big sister, Mila, 5, dressed up as a witch.
Jenna and her husband, Henry, dressed up as sea animals, and were joined by Jenna's newlywed sister, Barbara Bush, and her husband, Craig Coyne, before the group hit the streets to go trick-or-treating.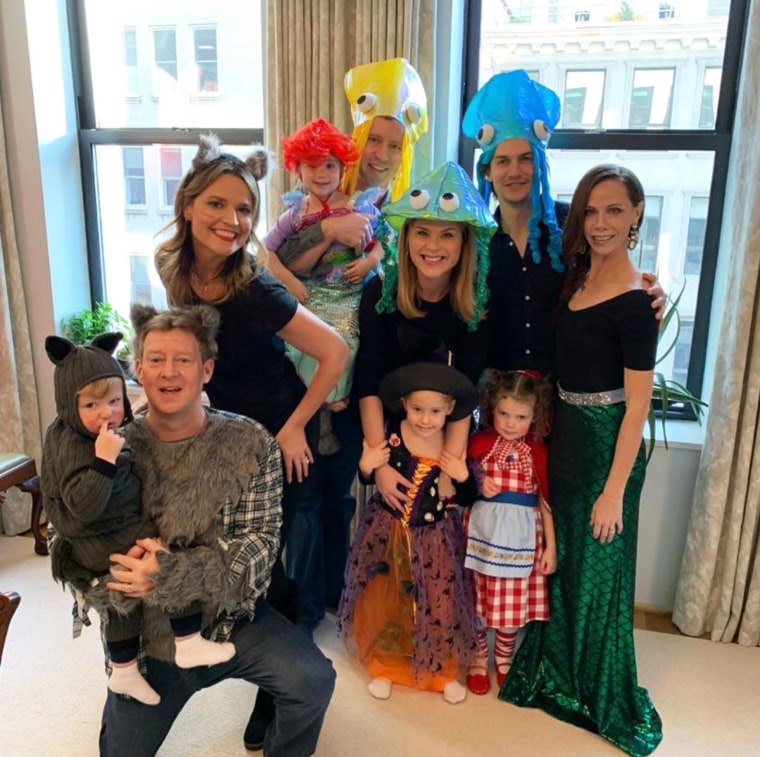 But first, Savannah and Jenna's family joined forces to continue a Halloween tradition between their first-born besties, Vale and Mila. As photos demonstrated, they warmly welcomed their siblings in the annual ritual.
"Halloween tradition with besties!!" said Jenna.
Hoda Kotb also found her home buzzing with activity. She and her daughter dressed up in matching bumblebee costumes.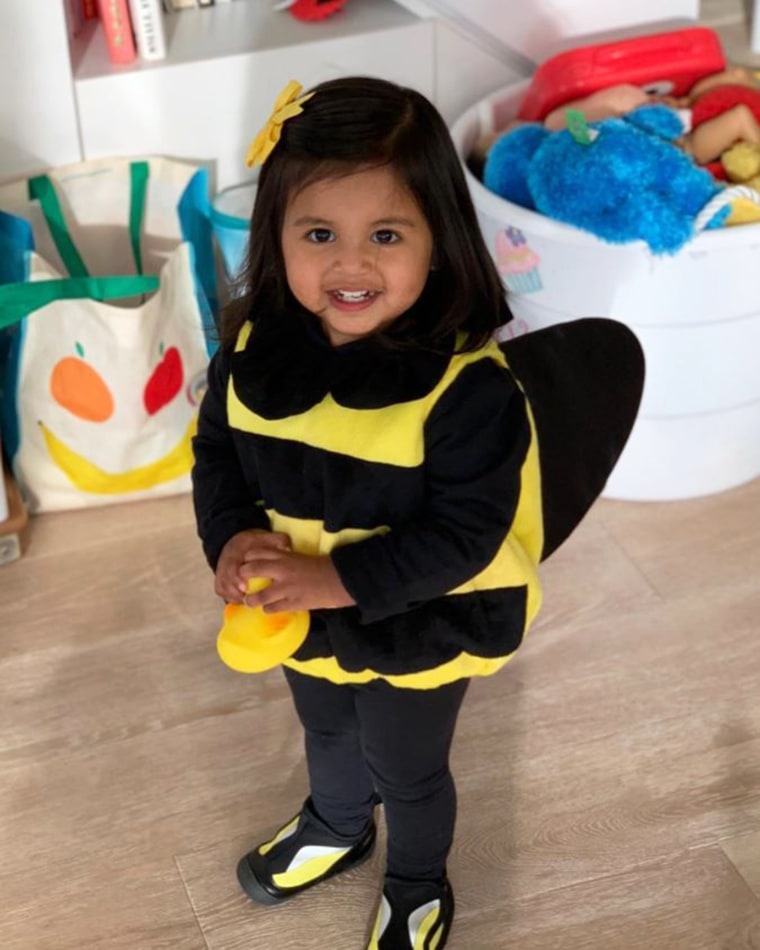 Haley was joined by her grandmother and her father, Joel Schiffman, who didn't dress up but wore a very appropriate t-shirt that said: "I just wanna hang with the bees."
Family themes continued at Craig Melvin's home.
"This year we were a mixed race dinosaur family... half Stegosaurus, half T Rex," Craig's wife, Lindsay Czarniak, wrote on Instagram.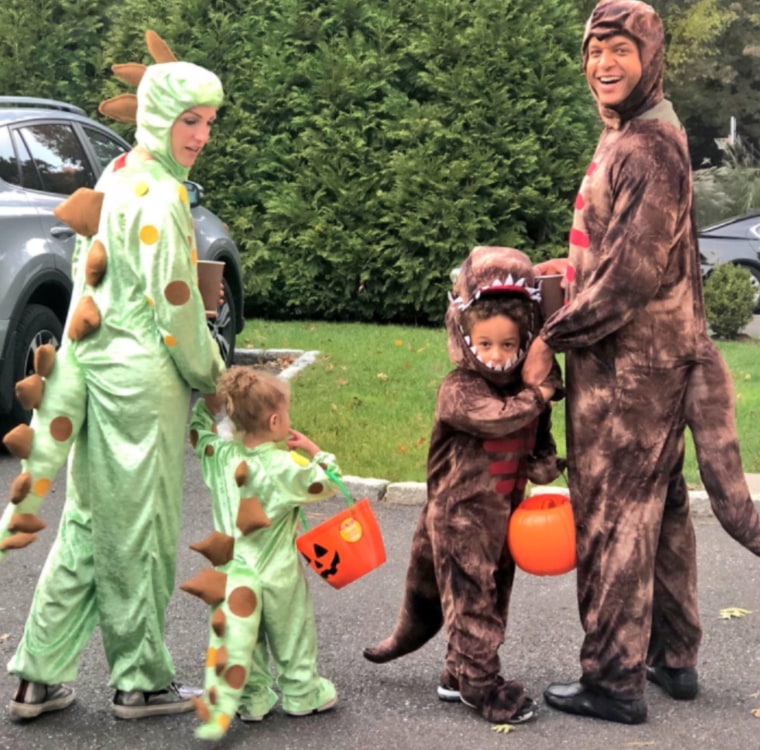 She featured a photo of the couple wearing costumes that were identical matches to the ones their kids wore.
Craig had hinted at the outfits a few days earlier in a video he posted of the women in his life practicing their dinosaur strut.
And speaking of dinos, Dylan Dryer tried as she might to get her toddler into his own fierce dinosaur outfit but son Calvin wasn't having any of it.
That didn't stop him from going out for candy!
"Calvin wouldn't wear a costume so I carried around his dinosaur the whole evening. But he could trick or treat with the best of em! Happy November!" Dylan wrote on social media.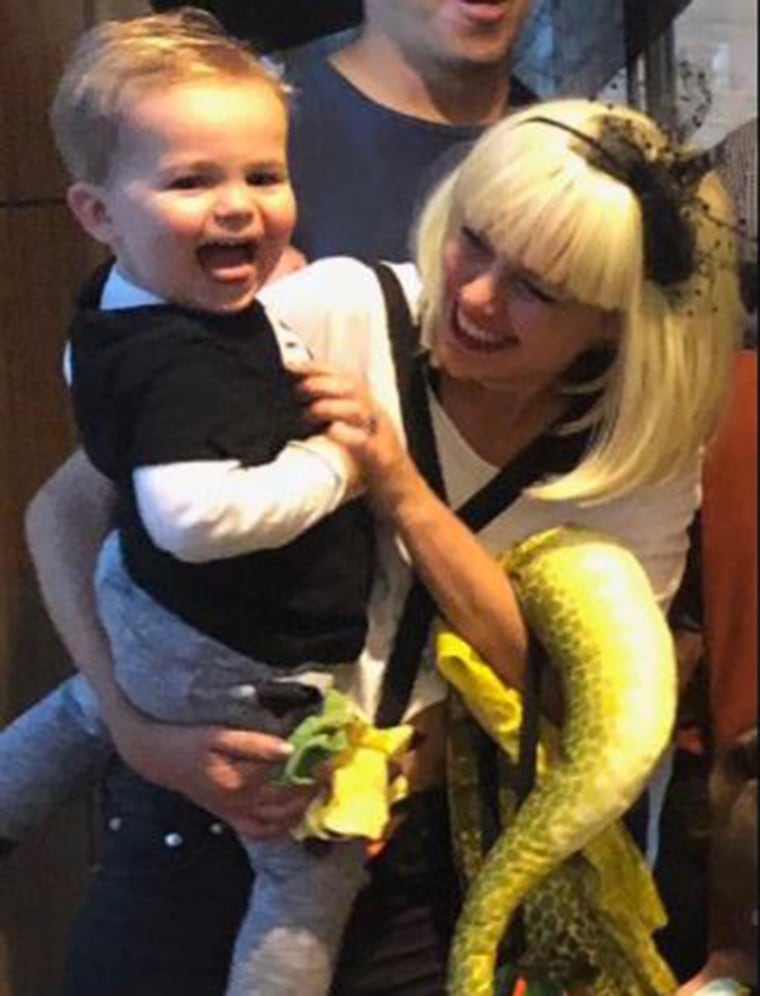 That's because very little can get between children and their Halloween candy. Just ask Sheinelle Jones, who snapped this photo of her children enjoying the results of their evening haul.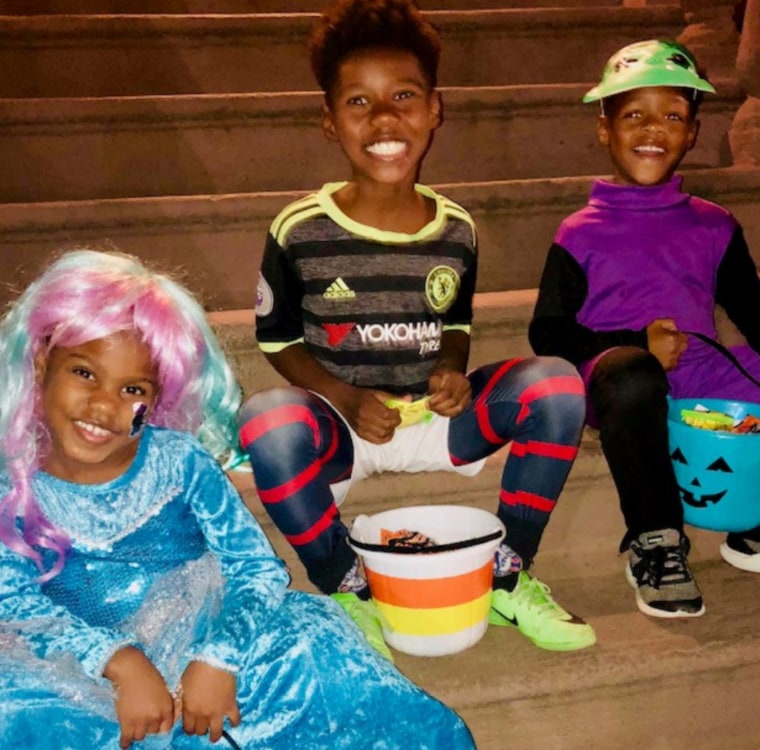 "As soon as they got to the front door — we didn't get past the little welcome mat" before the kids dumped out their candy and started counting and trading, Sheinelle said.
At Carson Daly's home, the family decided to forgo themes: His daughters dressed up as a cowgirl and Wonder Woman.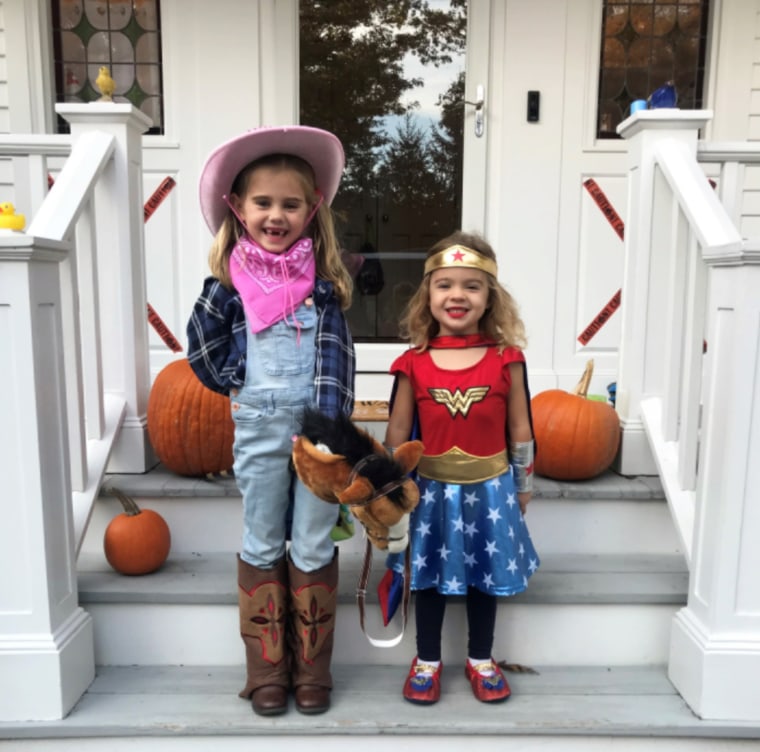 And his son went out as a character most parents are now quite familiar with — the Fortnite character, Ninja.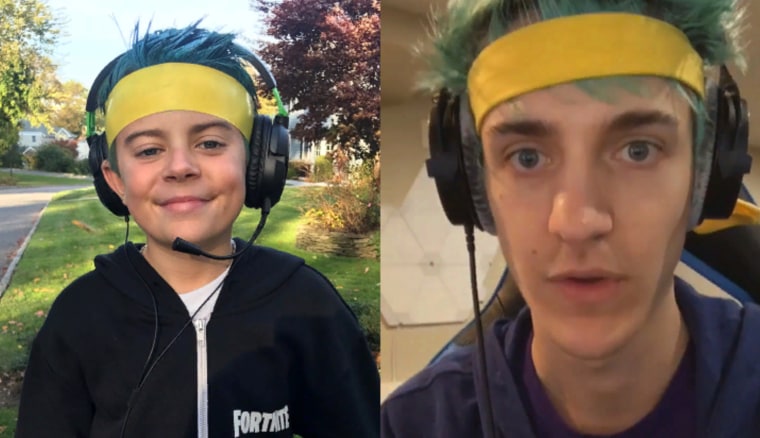 But you didn't have to go out with your children to enjoy the evening, as Al Roker discovered.
Although he noted a day earlier about feeling wistful over the fact that this was his first Halloween in 30 years without having one of his three children go trick-or-treating, he didn't have much time to wax nostlagia. Eager candy seekers kept him busy all night!
Al kept the same costume he wore on TODAY as Doc from "Back to the Future!" trilogy
"I may have to take the Delorean and go to the future to find more candy! We're running out. Too many trick or treaters!" he said in a video he posted.