The TODAY plaza was packed with girl power Thursday in honor of a special occasion — International Day of the Girl.
Michelle Obama, Karlie Kloss, Zendaya, Kelly Clarkson, Meghan Trainor, Jennifer Hudson and a host of young woman from all over the world joined us for the celebration.
But they weren't the only important guests!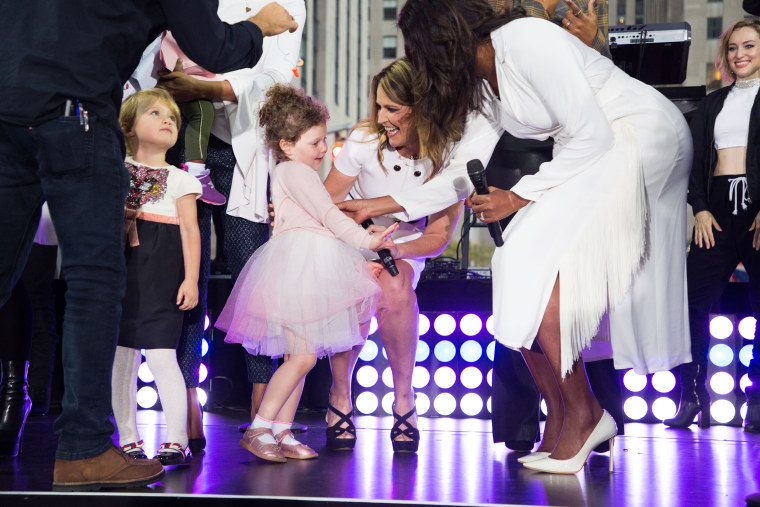 Our TODAY family also brought in members of their own families to take part in the festivities.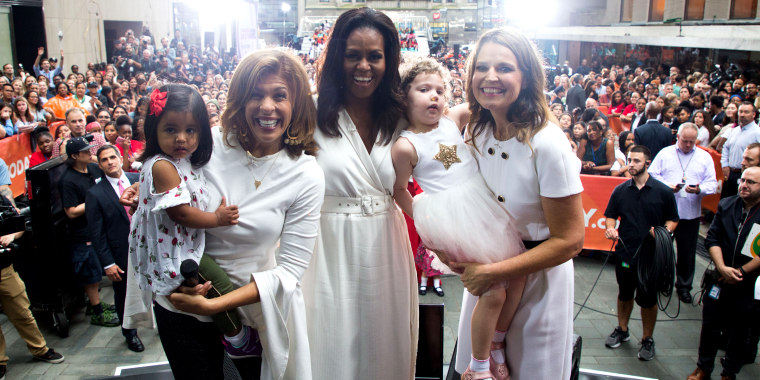 Savanah Guthrie's 4-year-old daughter, Vale, and Hoda Kotb's 19-month-old, Haley Joy, were in attendance, as were Carson Daly's London, 4, Jenna Bush Hager's Mila, 5, and Poppy, 3 and Sheinelle Jones' daughter, Clara, 5.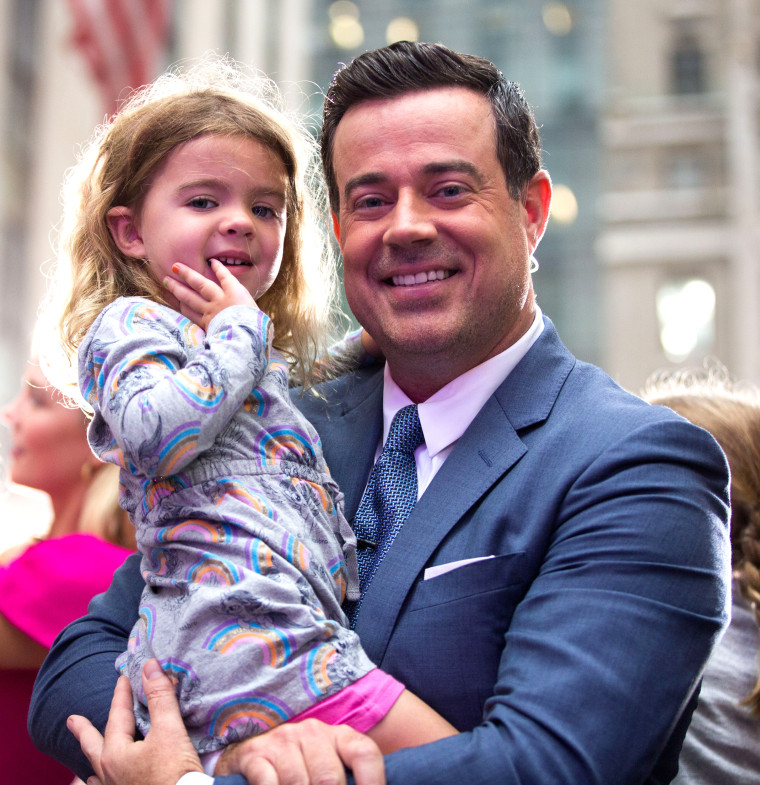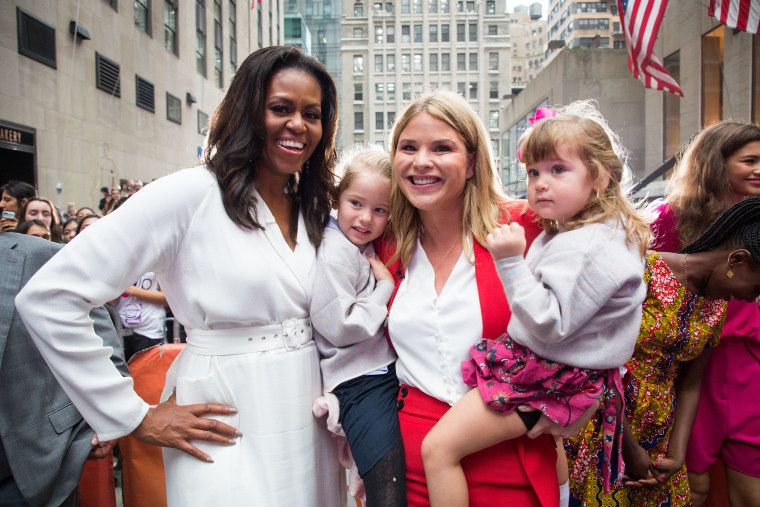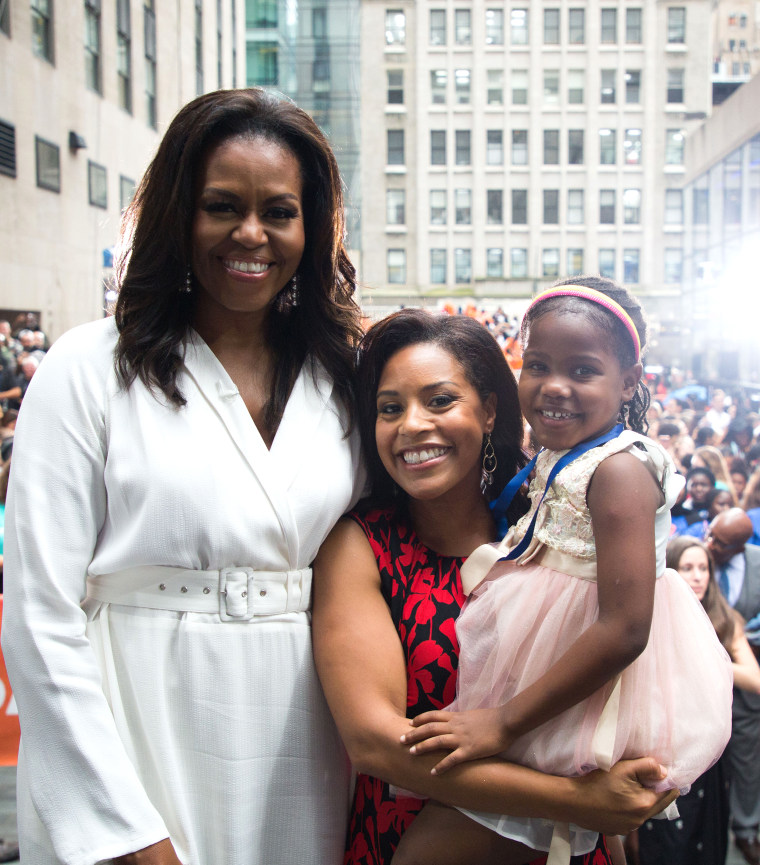 Also in taking part in the fun was Vale's new BFF, otherwise known as Clarkson's 4-year-old daughter, River Rose.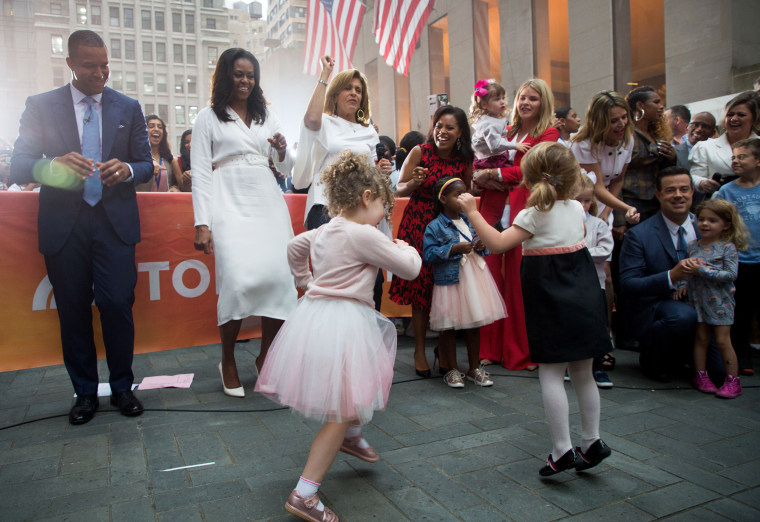 The gathering of little girls brought a big dose of cuteness to the event.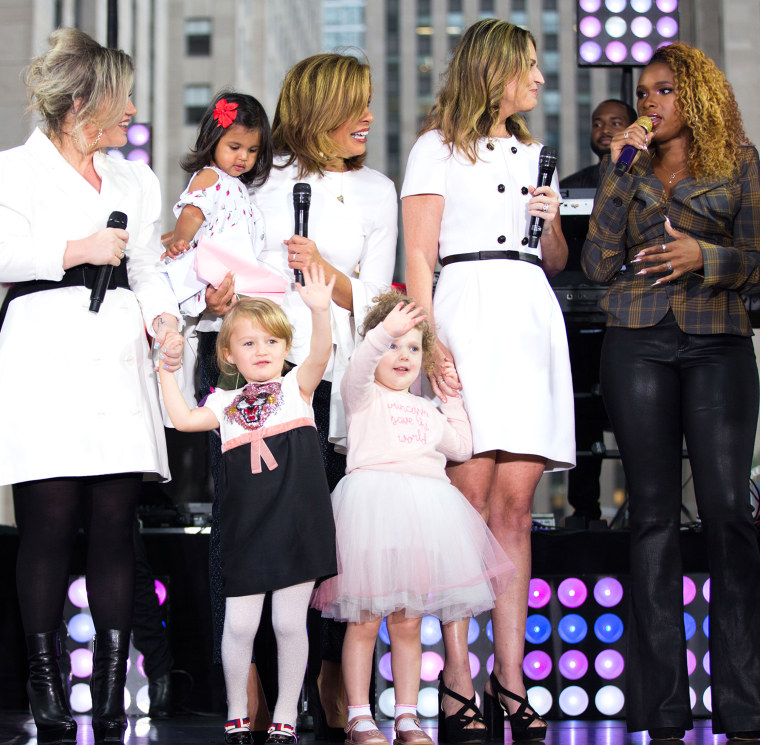 In fact, it's hard to pick sweetest moment from the many that the kids created.
There was dancing:
Singing:
More dancing:
But there was also work to do, like when tot Haley Joy threw it to Uncle Al Roker, or "Al Coco," as she calls him, for the weather.
While the girls had a great time as powerhouse performers took the stage for a concert to remember, their presence — as well as the presence of all the women and girls who gathered together — served as a reminder to what the day is all about.
International Day of the Girl was founded in 2012 by the United Nations. The event is meant to raise awareness of the needs and important issues girls face across the globe due to gender inequity, including equal access to education, work training, legal standing, medical care and much more.