/ Source: TODAY Contributor
Sharpen those No. 2 pencils, and open your booklets to begin: How do you plan to help your kids prepare for the newly redesigned SAT?
a) I'll just tell them what I did in my day: If you don't know, fill in the circles to make a funny pattern.
b) What's to know? Plenty of pencils, a good calculator, and memorize the dictionary!
c) I'm sure the tips I offer based on my decades-old experience will be great as long as the test never changes in any way in this century. Wait, what?
Hold those pencils, parents! The SAT (formerly known as the Scholastic Aptitude Test) is changing, but you — and your high-schoolers — can be ready for it.
Rob Franek, senior vice president and publisher of test-prep company The Princeton Review (not affiliated with Princeton University), joined TODAY on Friday to discuss the upcoming changes, and provide some sample questions.
While the changes aren't earth-shattering, they'll definitely affect the way students should approach the exam. The test will offer fewer sections, changes in answer options, and different scoring. Sub-scores will be reported based on how students do in different subjects. The test is expected to align more closely with what students are learning in school, and to become more similar to the ACT standardized test.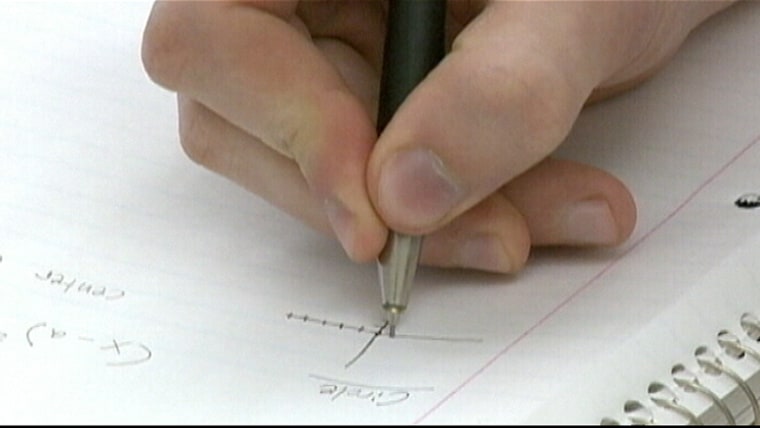 The SAT's top score is now 1600, not 2400. Its much-feared essay section is now optional, but Franek recommends students take it.
Looking for good news among the changes? There's now no penalty for wrong answers (the old test took a quarter-point off for each one). There are now four, not five choices on multiple-choice questions (better guessing odds!). Memorizing the dictionary won't help any more, as the days of simply identifying obscure vocabulary words are over — now the words will be put in context.
Ready for the bad news? Expect harder math questions, and restricted use of calculators. The test will have fewer sections, but they're longer, and many questions require multiple steps to answer.
Want to test yourself? Here are some practice questions, provided by Franek and the Princeton Review from their book "Cracking the New SAT." (SAT is a registered trademark of the College Board.)
1. If a rectangular swimming pool has a volume of 16,500 cubic feet, a uniform depth of 10 feet, and a length of 75 feet, what is the width of the pool, in feet?
a) 22
b) 26
c) 32
d) 110
2. Taylor is 6 feet tall. If 1 foot is equal to approximately 0.3 meters, then which of the following is closest to Taylor's height in meters?
a) 1.8
b) 2
c) 18
d) 20
3. Punctuate this sentence.
Jonah studied every day for the big test he was taking the SAT that Saturday.
a) NO CHANGE
b) test, he was taking
c) test, he was taking,
d) test; he was taking
4. Punctuate this sentence.
It was very important for him to do well. High scores in all the subjects.
a) NO CHANGE.
b) well; high
c) well: high
d) well, he wanted high
ANSWERS
1. a)
2. a)
3. d)
4. c)