Tim McGraw isn't the only famous name in his family. Of course, he's married to hit-maker Faith Hill. But long before either one of them became country-music royalty, McGraw's father was the real star.
Star pitcher, that is.
Frank Edwin "Tug" McGraw Jr. played with the New York Mets from 1965 to 1974, and went all the way to a World Series win with them in 1969.
So it was only fitting for Tug's son to take the mound for an opening pitch when the Mets faced off against the Kansas City Royals for Game 4 of the World Series Saturday night.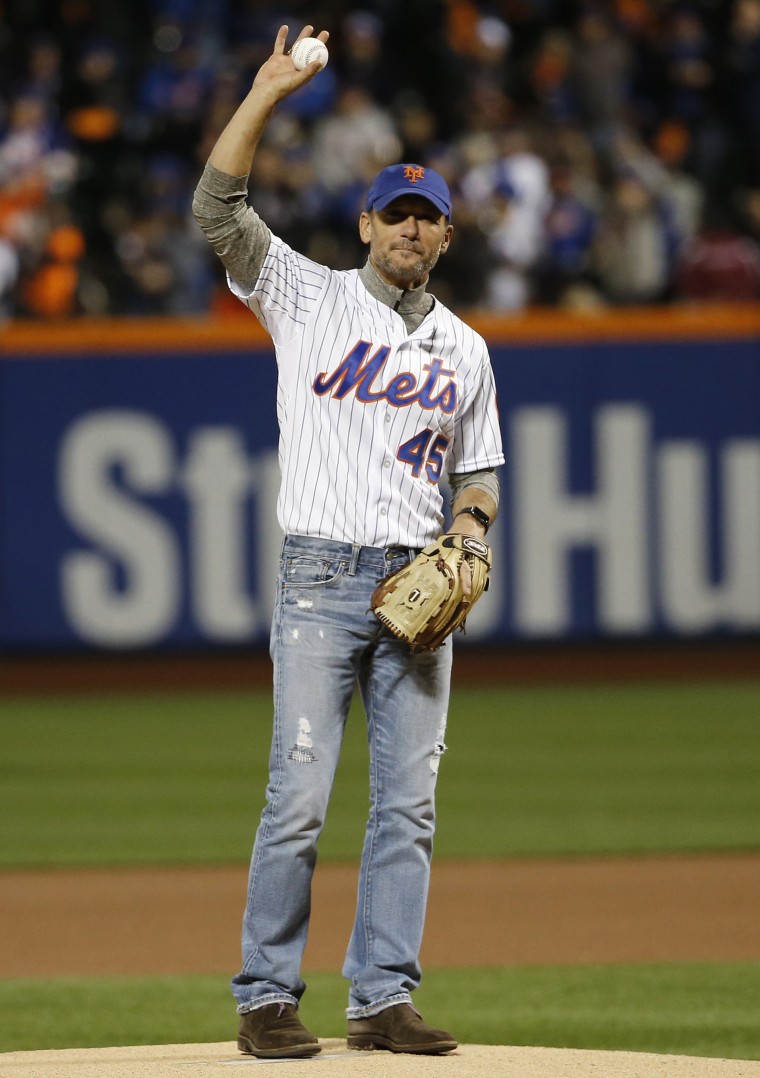 "What an honor!" the younger McGraw wrote in a caption on Instagram, adding a famous rallying cry coined by his father as a hashtag, "#YaGottaBelieve."
RELATED: Tim McGraw shares romantic story of proposal to Faith Hill on 19th anniversary
Tug McGraw died in 2004, at the age of 59, but his son was happy to keep his spirit alive at the big game.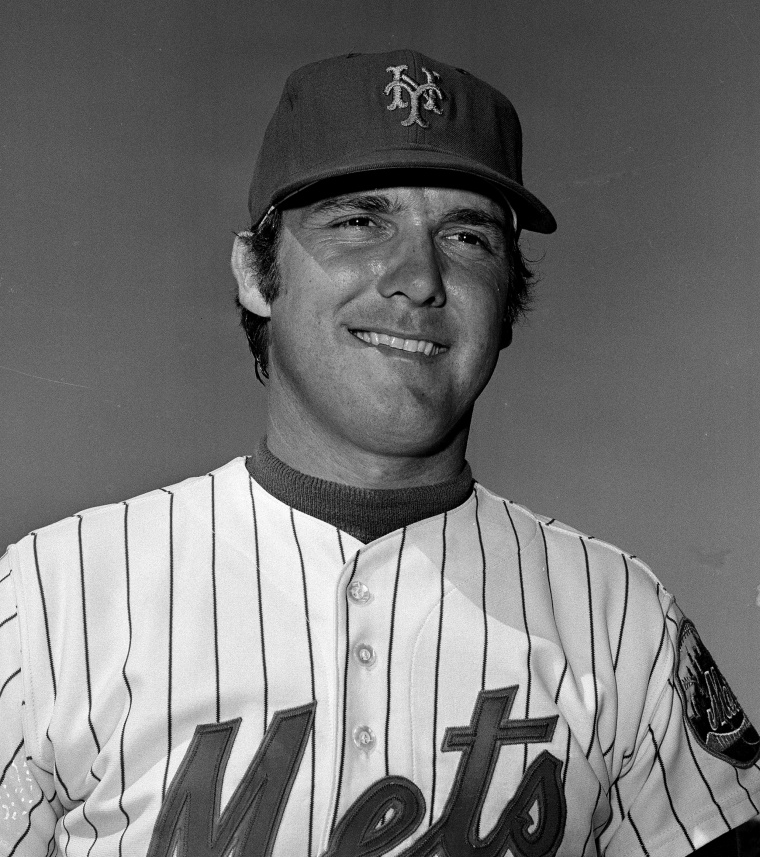 "This is cool," the country crooner told Entertainment Tonight Saturday. "[Dad] would really enjoy this."
While the Mets went on to lose the series in Game 5, McGraw clearly felt like a winner.