/ Source: TODAY Contributor
Last week Hollywood power couple George and Amal Clooney celebrated the birth of their twins, Ella and Alexander. In a statement, the new family of four said that they "are all healthy, happy and doing fine" and that "George is sedated and should recover in a few days."
Now that Clooney, once a sworn bachelor, is a married 56 year-old father of two, his friend Tilda Swinton, also 56, couldn't resist a little joke at his expense. Swinton, who won the best supporting actress Oscar when she starred with Clooney in "Michael Clayton," is also a parent of twins (Xavier and Honor, now 19 years old).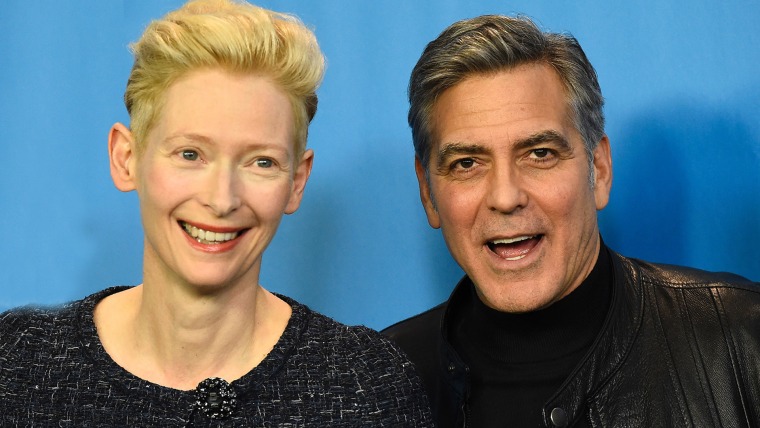 "I have twins myself and [George] always used to laugh about me looking so tired when the twins were small, and now I have the last laugh," Swinton told reporters Thursday night at the New York premiere of "Okja," her new Netflix movie.
Never miss a parenting story with TODAY's newsletters! Sign up here
"I've just laughed. I've laughed at him across the airwaves," she said.
And even though it may be comical to imagine the two-time Sexiest Man Alive doing double diaper duty, Clooney is nothing but positive about the new additions.
"We are really happy and really excited," he said during an interview with Laurent Weil on his French program Rencontres de Cinéma. "It's going to be an adventure … We've sort of embraced it all … with arms wide open."