/ Source: TODAY Contributor
What started as a conversation between two friends has grown into a fairy tale — where princesses visit sick children in pediatric wards, bringing a smile to their faces and some magic to their hospital stay.
It began in 2014, when Kylee McGrane was home from college on winter break, watching the movie "Frozen" with her family. McGrane says she and her best friend, Maggie McAndrew, have always been passionate about helping others, so when she saw a resemblance between themselves and the princesses in the movie, the then sophomore was struck with an idea.
"It was kind of this weird epiphany of all my favorite things in one project," said McGrane, who texted McAndrew asking if she would be interested in dressing up as Anna and Elsa — the princesses from the movie — and visiting sick kids in children's hospitals.
RELATED: 'Someone very special missing': Mom sends powerful message with photo
The students raised enough money to purchase costumes, and began visiting pediatric wards in 2015. Since then, they have started a non-profit organization called A Moment of Magic (AMOM) through their school — the College of Mount Saint Vincent in the Bronx, New York — and were able to reach more then 5,000 children in 2016 alone.
"We had a great time and kind of just fell in love with it," said McGrane, who now works with 40 volunteers to visit sick children in hospitals, Skype with kids across the country, and attend pediatric cancer events and fundraisers.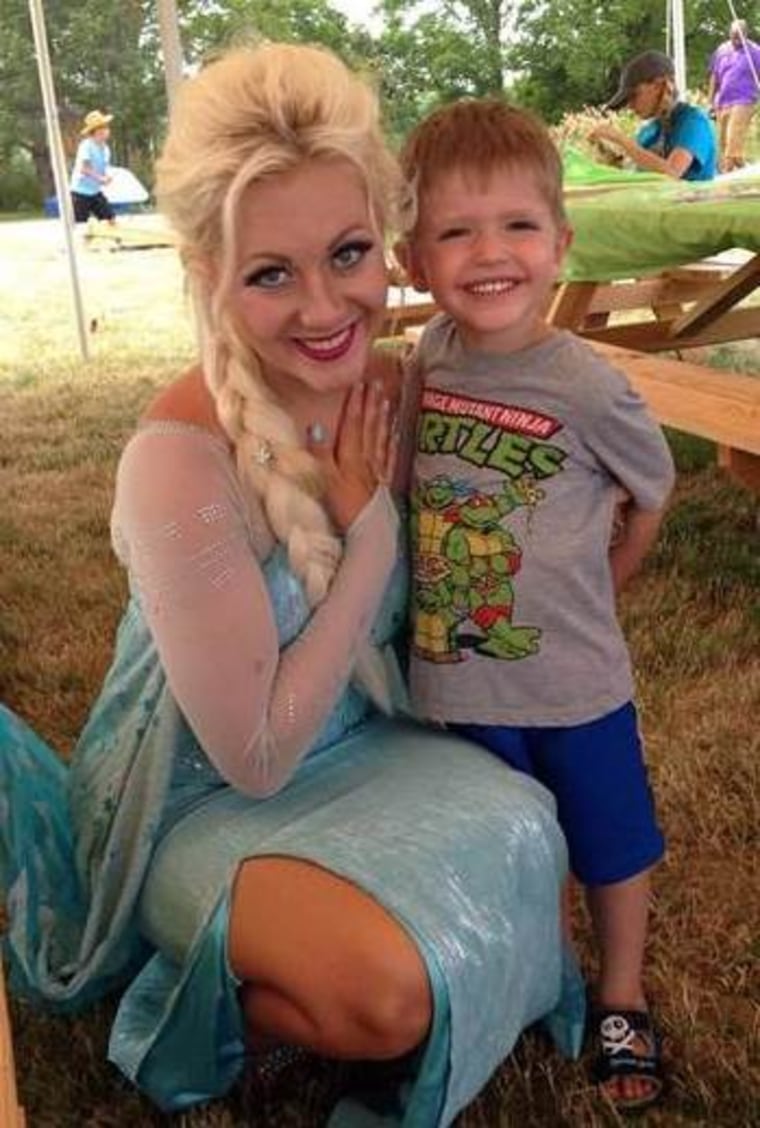 "For me, making these lasting connections with kids and their families is super important," McAndrew told TODAY Parents. "We get to make this really awesome, personal memory with the kids, and then, in a lot of cases, the parents keep us updated and we get to keep up with the kids on their journeys."
Never miss a parenting story with TODAY's newsletters! Sign up here
AMOM has grown from visiting one pediatric hospital per month to providing around five visits per week at various events and hospitals in the New York area. But McGrane and McAndrew won't stop there — the college seniors are working to establish additional chapters of AMOM at colleges and universities across the country, and to draft volunteers to visit pediatric wards dressed as super heroes.
"We've never said no to a visit, so any time a parent or a patient or a hospital reaches out to us, we do whatever we can to make it happen, whether it's an in-person visit or a Skype visit," said McGrane. "So to be adopted by other colleges and have other chapters is our dream — so that any kid anywhere in the country can experience an in-person visit from a princess if they ask."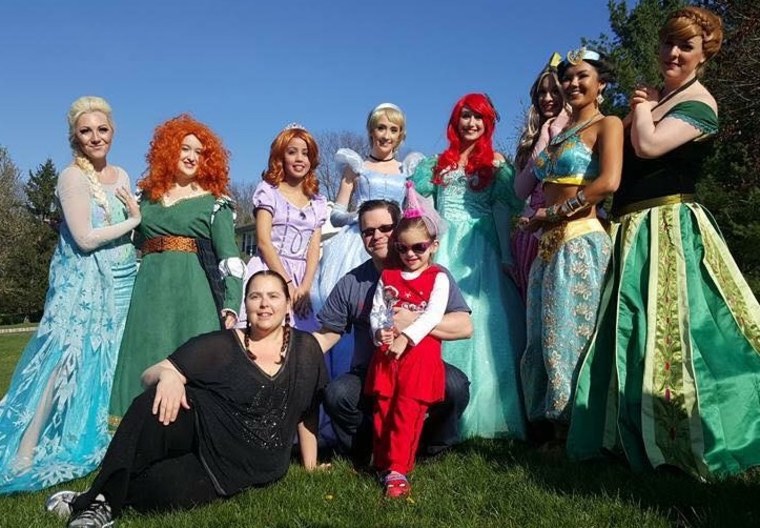 Shara Moskowitz's daughter, Avery, 6, was diagnosed with stage 4 neuroblastoma — a cancer that affects nerve tissue — in 2013. Moskowitz says she learned of AMOM after a Facebook search, and asked that they visit Avery on her 6th birthday in their New Jersey home.
Moskowitz says her daughter's interaction with the princesses allowed her to forget about her illness and focus on being a kid.
RELATED: Therapy dogs bring smiles to children's hospital patients
"She was able to escape a little bit of what was going on health-wise and was given the freedom to fantasize and dream — not focus on the fact that her childhood was being robbed from her" said Moskowitz.
Darcy Eichas-Statt agrees. Her son, Roman, 5, is currently in remission after being treated for a rare form of leukemia and recently met McGrane at a pediatric cancer benefit.
"Roman now announces to everyone that Elsa is his girlfriend and he sends her cards and videos telling her how he loves her and how fancy she is," said Eichas-Statt. "It truly means the world to my family and others that we know to have the opportunity to meet people with such pure and giving hearts as Kylee and her team."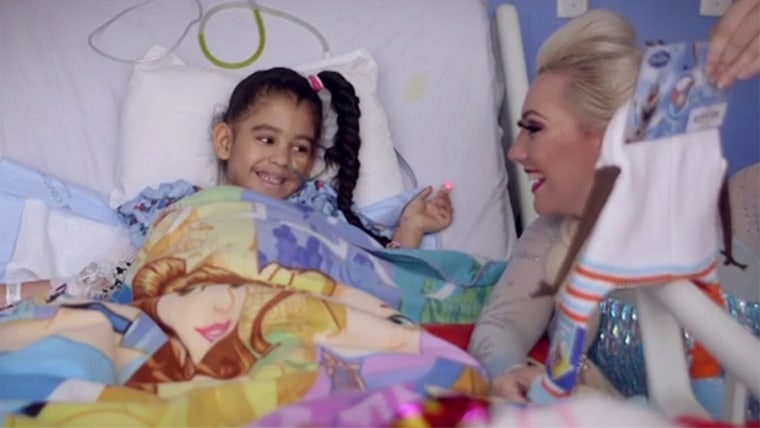 McAndrew says she and the volunteers of AMOM are the ones who benefit most from their visits with kids.
"We thought that this was going to be just something that we did as a hobby for fun — we never thought it would grow to this," said McAndrew.
"You can see as soon as one of our volunteers walks into the room — there's instant magic that happens and they just totally believe that whatever princess came is there to see only them and is the real thing."
To learn more about A Moment of Magic, and to find out how you can help, visit their website.