Miss the Halloweens of your youth? Give your kids an old-fashioned Halloween!
I love Halloween but I have to admit, it's not what it used to be (even with my Sexy Halloween Costume for Moms). When I was a young 'un, we ran wild in the streets in unsupervised packs. We tilted our heads back and poured straws full of plain old refined sugar tinted with red dye #4 into our mouths. Candy was breakfast, lunch, dinner and midnight buffet on the Halloween cruise.
We snuck treats from our parents' candy bowl no matter how many times they shooed us away, and then made at least 2 trips around the entire neighborhood, sometimes making a quick costume switch just so we could get our hands on a second helping of Snickers midgets. And we kept eating it until we fell asleep sometime waaaay after our bedtimes.
Things have changed. Everyone's so worried about everything. Moms are stressing out and searching Pinterest for the perfect costume ideas, hovering over their children as they trick-or-treat at their next-door neighbor's house, screening the candy to be sure it's organic and doesn't contain any actual sugar, allowing the kids to have one piece and then taking it away.
My friend Mike and I were talking about missing our childhood All Hallow's Eve, so we propose a throw-back. Let's give our kids some of the magic back. Here's how to give your kids an old-fashioned Halloween.
1. Show them all 14 minutes of Michael Jackson's Thriller video. Then put Monster Mash on repeat. Embarrass them by cabbage patching around the room and singing really loudly. Extra points if friends are over.
2. Make your own costumes (and not the Pinterest kind). Back in the day, there was no Party City. You made your costume from old crap you found around the house. That's why 90 percent of kids were ghosts (eyes cut out of a white bed sheet), hobos (torn clothes, charcoal from the dad's grill rubbed on your face, and a bag tied to a stick) and gypsies (skirt, copious amounts of mom's jewelry and scarf around your head). Don't stress and don't spend a bunch of money. The magic is not in the costume.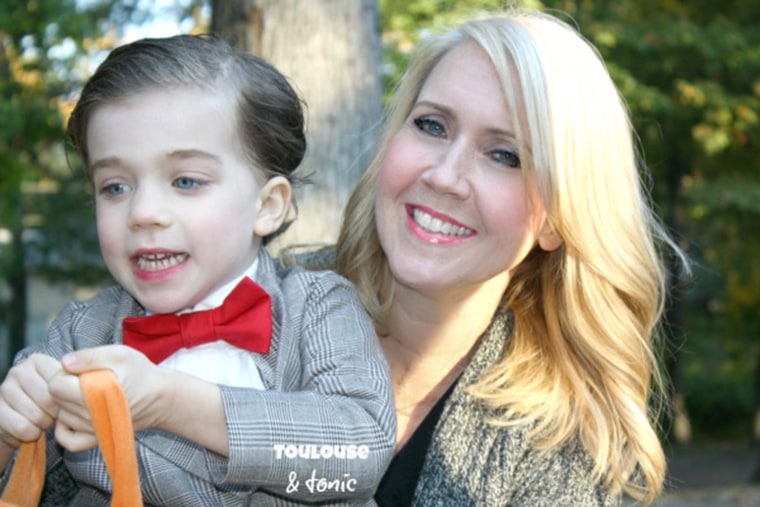 3. Cut the cord. Time to trick or treat in the good old days? Your mom would open the door, give you a kiss and send you on your way. There were hundreds of kids running from house to house and parents sitting on front porches. Most of the magic of Halloween was running around the neighborhood with a big group of kids and no parents. So, let them go. And if they're not quite old enough, at least stay in the shadows with the other undead. Mwahahahahaha.
4. Don't screen their candy to make sure it's organic, local, GMO free, sugar free and dye free. Don't worry about whether the Skittles are eating through their teeth like excavators on crack. Just let your kids eat the candy for once. It's just one day, after all.
5. Ditch the cute trick-or-treat bags with monogrammed polka dot witch leg appliqués. Give them a pillowcase and challenge them to fill 'er up!
6. Look the other way when they sneak a few rolls of toilet tissue out of the house in their trick-or-treat pillowcase. Granted, if they get caught, you'll end up in your stingy, turns-the-lights-out-and-pretends-he's-not-home neighbor's yard cleaning Charmin out of his trees with your kids the next day — but it's probably worth it just to see him get what he deserves for being such a Halloweenie. And you'll tell that story to your kids' kids someday. Totally worth it.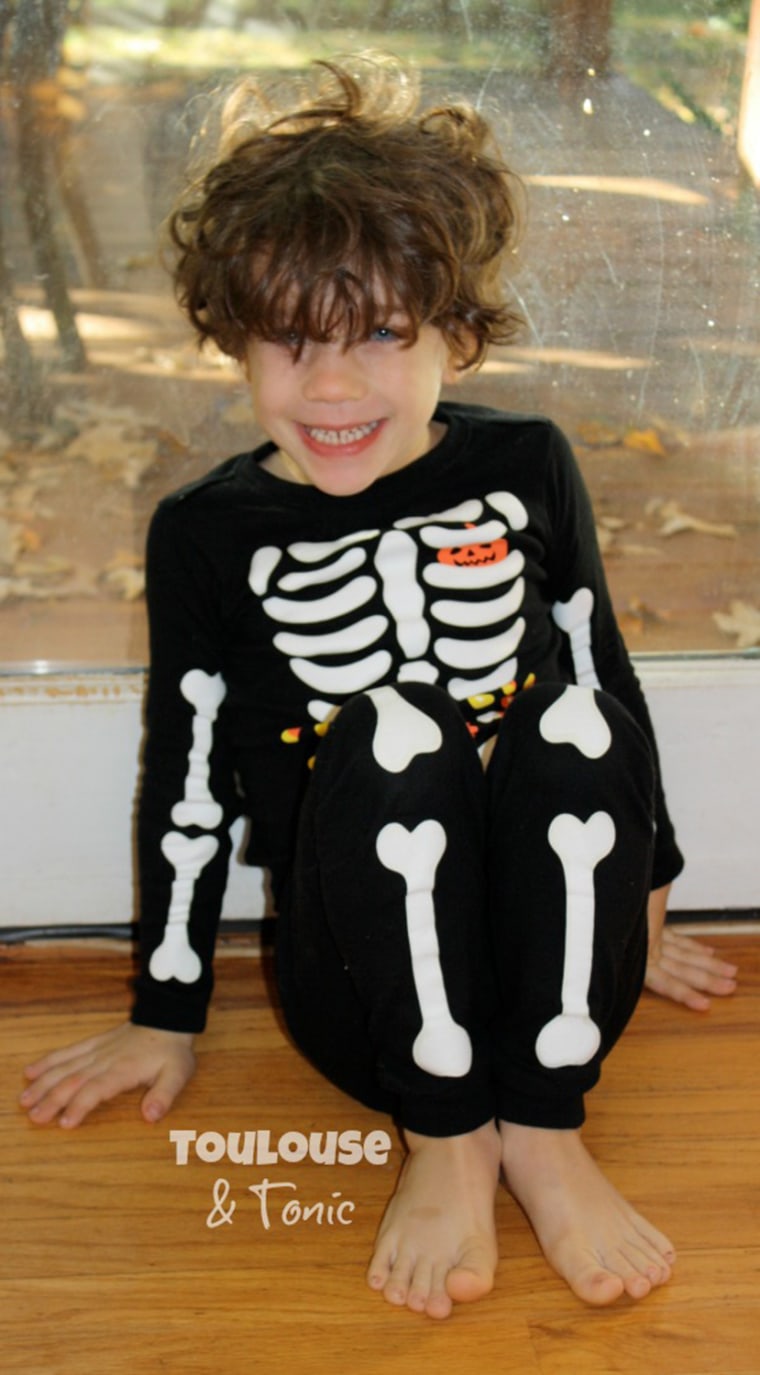 7. Let go of your urge to be a MILF and skip the Sexy Nurse costume. Instead, choose one of these special Sexy Halloween Costumes for Moms. They're just perfect for an old-fashioned Halloween.
8. After trick-or-treating, let them stay up way past their bedtime and run in sugar-fueled circles with the other neighborhood kids until they drop. Pick any back yard, open a bottle of wine, eat some surreptitiously stolen Sweet Tarts and enjoy the view of your little ghosts and goblins having the most magical Halloween ever. After all, don't most of your best Halloween memories end exactly like this?
I read a really fun article this summer called How To Give Your Kids a 1970s Summer. It kind of inspired this piece and it's really good, so check it out.
Mike McLaughlin contributed to this article. Read more of his funny writing here: What He Said, by Mike.
This post first appeared on Toulouse & Tonic. Suzanne Fleet is the writer and humorist behind the award-winning blog Toulouse & Tonic, and mom to 2 stinky boys, who together with her good-natured husband give her loads of hilarious writing material. She is a proud co-author of the best-selling books "I Just Want To Pee Alone," "I Just Want To Be Alone" and "You Have Lipstick on Your Teeth." She's currently working on her own book of essays about motherhood and marriage. 
Want more Toulouse & Tonic? Subscribe to her blog, and follow her on Twitter, Facebook and Pinterest.