/ Source: TODAY Contributor
Yay, it's summer! Right? Well, kind of. For work-at-home (for pay) moms, the advent of summer can feel less like a celebration and more a complicated juggling act that involves less stable childcare options, expensive summer camps, and the fear that somehow, you're not quite living up to the expectation of summer fun for your kids. Ask me how I know.
I've only been working from home while also raising four kids for a few years now, but I am already well versed in the perpetual work-life imbalance that comes with looking like you are available for anything when really, you're not. With that in mind, here are eight things I wish I had known before attempting this WAHM gig:
1. When it works well, it works well.
For a busy mom, working from home can be really productive and convenient at times. "I am hugely efficient during my workday — I can throw in a load of laundry or a roast chicken between conference calls, and I think my being here is a solace to the children after school when they're working on homework down the hall," Lindsey Mead, managing partner at staffing and recruiting firm Ratio Advisors, told TODAY Parents.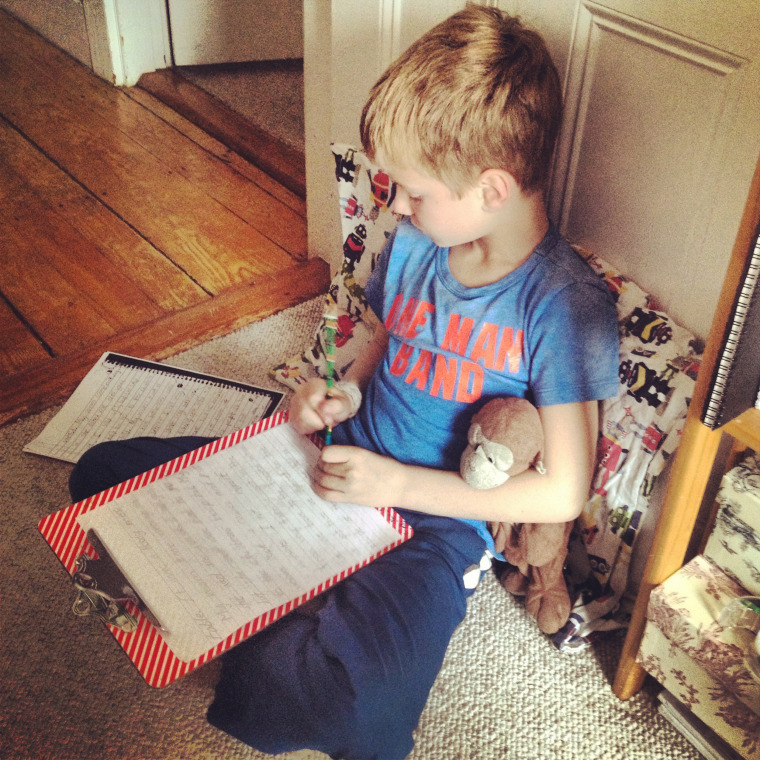 Mead lives in Cambridge, Massachusetts, where her daughter Grace, 14, and son Whit, 12, have grown up with a mom who is at home, but employed. "I am able to sign for packages and receive the cable guy. Many things are made simpler by having an adult at home during the day," added Mead. "Also, if someone gets sick, it is not the end of the world for a child to stay home while I work here."
Mother of three young boys Nancy Pollard, who has run a successful Rodan + Fields skincare business from home for over three years, agreed with Mead. "I underestimated how much discipline would be required to be productive amidst all the distractions that occur in an active home on a daily basis," she admitted to TODAY Parents, "but that effort was more than compensated for by the lack of a commute, lack of time wasted in meetings and office small talk, and not having to even take a shower in order to be productive."
2. It can make the household division of labor a little lopsided.
But Mead was quick to point out that there are a couple of downsides to working from home as well — namely, that it can mean that the WAHM ends up doing everything.
"Because I can be here and take care of household issues, I do," said Mead. "Almost all of the domestic responsibility falls to me. That may be partly because I'm the woman, but I think it's also partly because I am working from home and have the flexibility — most of the time — to handle laundry, starting dinner, overseeing a sick kid, etcetera."
3. It might confuse your children.
I have to remind my children many times a day that I am working even though they are off from school, which is understandable — their father leaves and goes to an office when he works, but I do not.
Mead has faced the same issue with her children. "For many years, my children found it confusing that I was here, but not always available to them," she said. "There have been many times when I've had to shut the door in a child's face when they came to ask me a question and I was on the phone with a client. Those are uncomfortable moments, though in truth I don't think they scar the kids as we always talk about them after."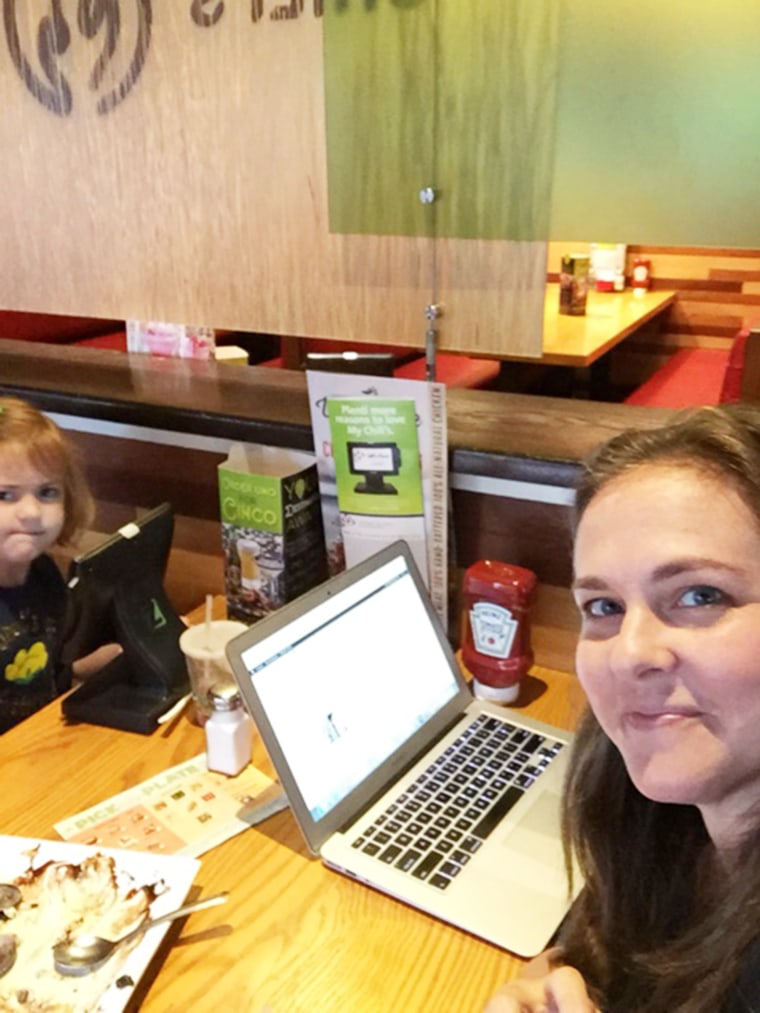 Mead said her children have learned to be quiet when she is on the phone, and they have developed a code for when she can't be disturbed. "They are older now and understand that I am working, even though I'm here," she said. "They even appreciate the ways I can simultaneously take care of household stuff and also be here. But when they were younger, there was often confusion, and I definitely had days and weeks when I wondered whether it was worth it to be here. It would be quieter, and more clear, if I was in an office."
4. It's better to wear (non-pajama) pants while you work.
Sure, it's tempting to stay in pajamas just because you can. But then 3:00 p.m. rolls around, and it's hard to explain to your children and the school car line monitor that no, really, you are a professional when you are still wearing fleece jammies from Target.
More importantly, many work-at-homers find that they are more productive when they get dressed as if they won't be sitting in their own house all day.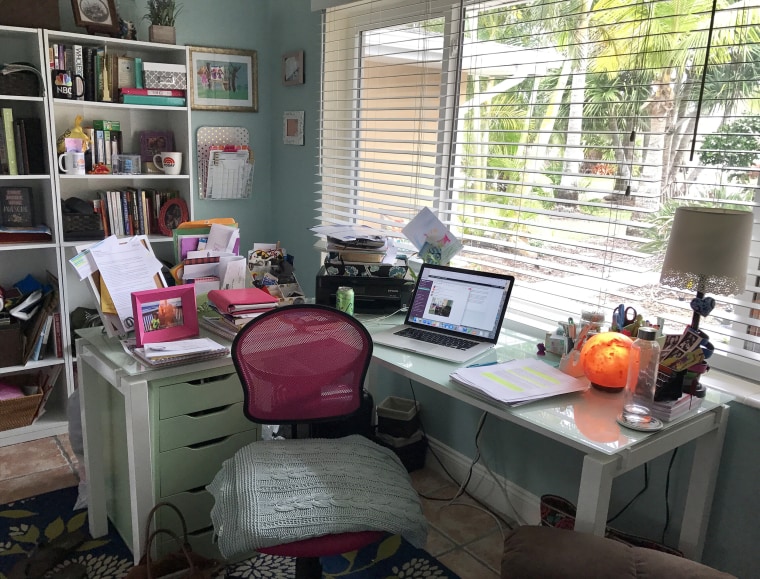 "Very rarely do I work in pajamas," said TODAY Parents contributing editor Terri Peters, who has her own home office and writes while her children are at school or camp in Indiatlantic, Florida. "I try not to go into my [home] office until I am dressed and ready to roll."
5. Neighbors might mistake you for childcare.
Some WAHMs find that their children are not the only ones confused about their availability during the work day. "I wish I had known that my neighbors would assume I was available for childcare because I was home," said Peters. "Like, on snow delays or when school was closed for a holiday, they'd just ask if they could drop their kids off and I had to be like, 'NO. Actually, I work at home and my kids being here disrupts my day just like school being closed disrupts your workday.'
"It took me a long time to speak up about it, and I lost friends over it," she said.
6. Speaking of childcare... yes, work-at-home parents still need childcare.
Just because you are at home doesn't mean you can do everything at once. "I wish I'd known there's no reason to feel guilty about needing childcare in order to work," Northern Californian and freelance writer Jordan Rosenfeld, mom to a 9-year-old son, told TODAY Parents.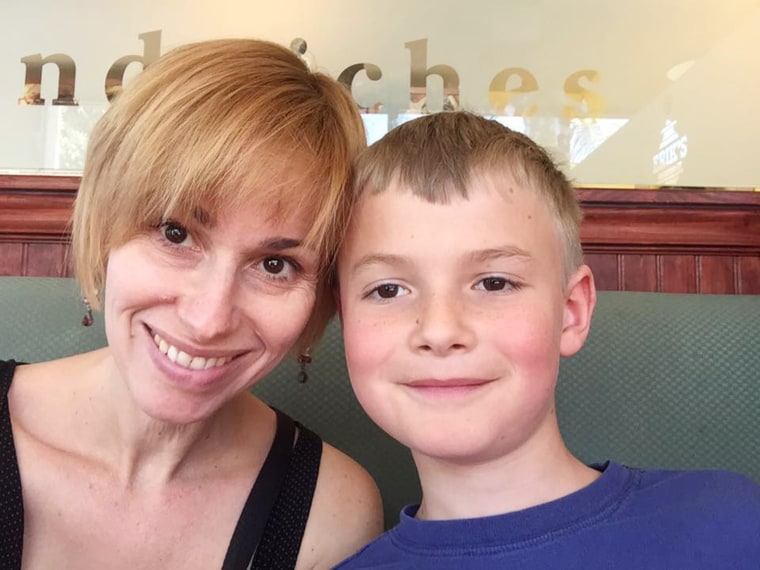 When you have school-age children, if you don't have childcare after the school day or during summers, working abnormal hours comes with the WAHM territory.
Kirsten Duncan, a Seattle-area healthcare industry executive, told TODAY Parents, "I've had the luxury of working remotely for more than 20 years. This allowed me to work full time yet be home with my three boys; I was able to volunteer in their classrooms, be with them when they were home from school, drive their carpools, and maintain a constant presence at home. I enjoy the flexibility and the freedom."
But there were costs, Duncan added. "Working remotely can be isolating and leads to the feeling of an endless workday," she said. "It's challenging to 'leave the office,' and often days are long, making up time early in the morning or late at night. I am dedicated and motivated, so working remotely has been an effective solution for me; it can be a challenge for individuals who lack motivation and focus."
7. "Vacations" are tricky.
The gray area between work and home only gets murkier when it is time to take a vacation. "I wish I had known that there are no true vacations," said Kristin Shaw, owner of her own communications firm based in her home and the mother of a 7-year-old boy in Austin, Texas.
"While I love the flexibility working from home and working for myself offers, I find it difficult to draw the line between the working and not working worlds," Shaw told TODAY Parents. On her son's spring break this year, Shaw found herself working from a plastic picnic table at her in-laws' house in West Texas.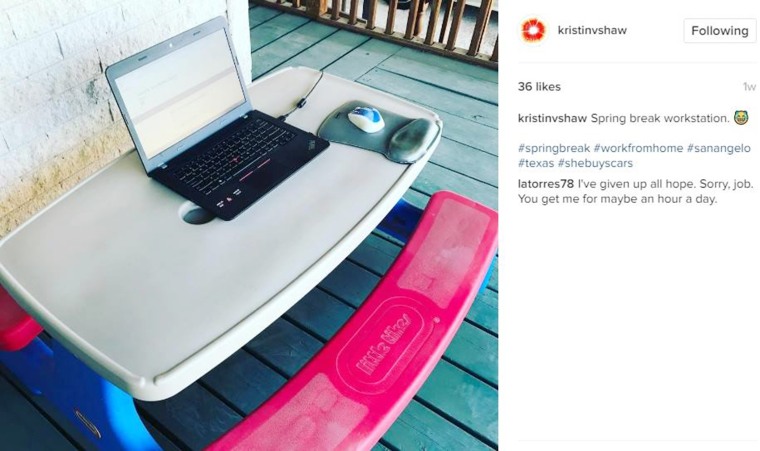 8. Don't give in to the guilt.
Amy McElroy's children are now 14 and 17 years old, and she has worked from home for most of their childhoods.
"I wish I'd known that freelancing as a writer and editor while being the primary caretaker makes guilt ridiculous from both directions," McElroy told TODAY Parents. "Whatever work you don't get done because you're trying to parent just doesn't get done. And there are times you aren't going to be available as a parent because you have an unavoidable work conflict."
Never miss a parenting story from TODAY.com! Sign up for our newsletter here.
However, looking back now that her children are older, McElroy wishes she hadn't focused so much on the negative aspects of her situation. "One of the benefits of working at home is that you ARE more available and can sometimes rearrange your schedule for your kids," she said, "And you can squeeze in work here and there without an office schedule. I wish I'd focused more on those benefits rather than the guilt of whatever I was neglecting."
So hang in there, moms. Like most aspects of parenting, working from home isn't easy... but also like most aspects of parenting, it's usually worth it.