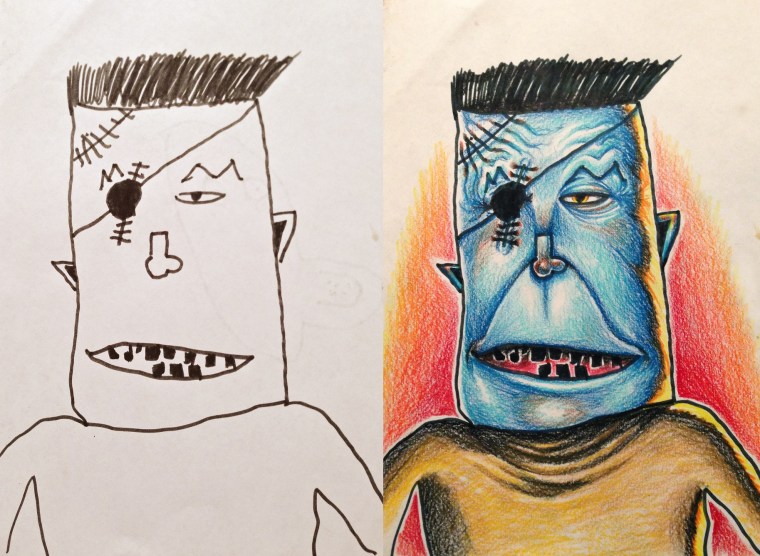 Don't fret if a stranger next to you on the plane is drawing a blue-faced Frankenstein. He might be the parent who's discovered his business trips are more fun when he gets to finish his children's drawings at 35,000 feet.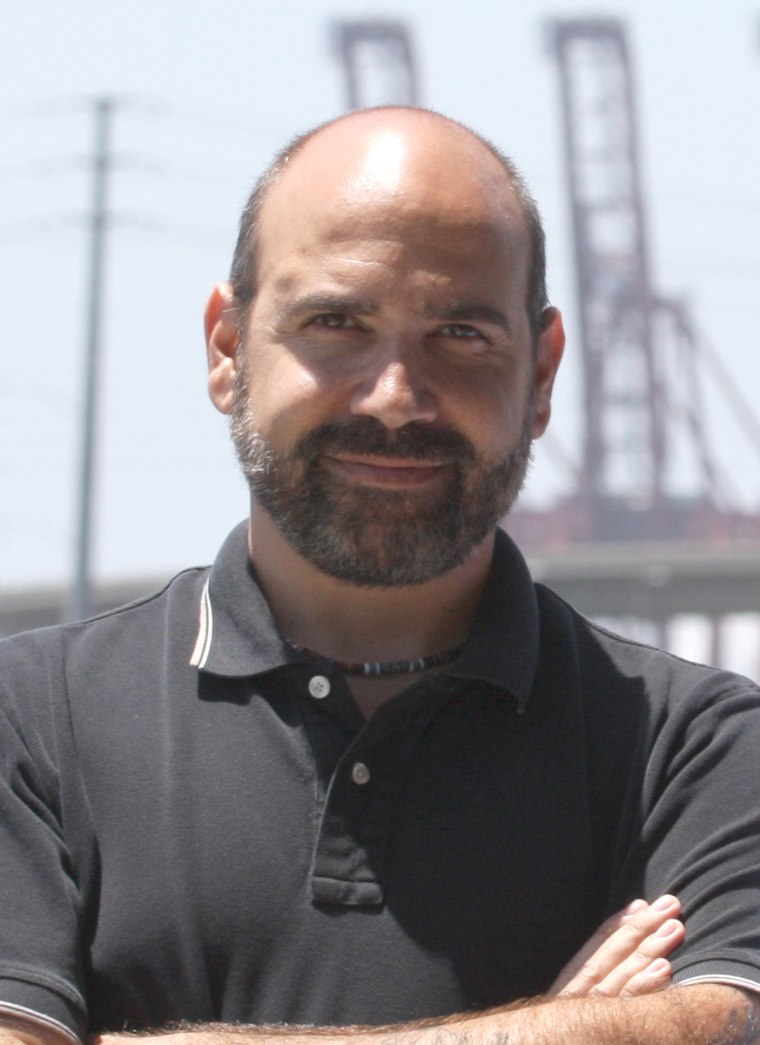 Meet Fred Giovannitti, who lives in Milton, Del., but spends 10 days each month in Las Vegas, where he owns a tattoo studio. All that travel away from his wife and two kids -- Freddie, 8, and Sofia, 6 -- can be lonely and arduous, but coloring his children's line drawings on the plane makes him feel better.
"I find it one way to stay close with the kids while I'm gone," Giovannitti told TODAY Moms in an email.

"I love coloring the drawings and I never know how (they) will turn out. I usually find myself outwardly chuckling while coloring, constantly entertained by the progress. It's better than watching a movie. Sometimes they turn out so hilarious to me. I love it."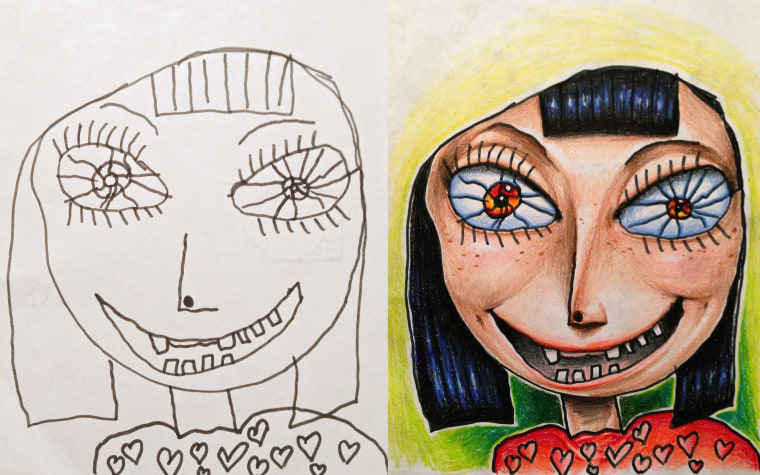 The collaboration started by accident. As an artist, Giovannitti usually carries a sketchbook of his own drawings on the plane, but he forgot it one day, so he decided to color in a drawing his daughter gave him for the trip instead.
When he came home, she was delighted to see the results. Now, both children are eager to see how dad will transform their creations during his trips.
"Sometimes they will draw really elaborate pieces with a lot of lines real close together. I have to ask them to keep it simple and save me a lot of open space to color," Giovannitti said.
"Sometimes I'll turn my back for a couple minutes while (they're) drawing something for me, only to turn back around and find that they've already started coloring the pictures for themselves. In cases like these, I still get awesome pictures to take with me, but it just means I have to do Daddy work on the plane instead."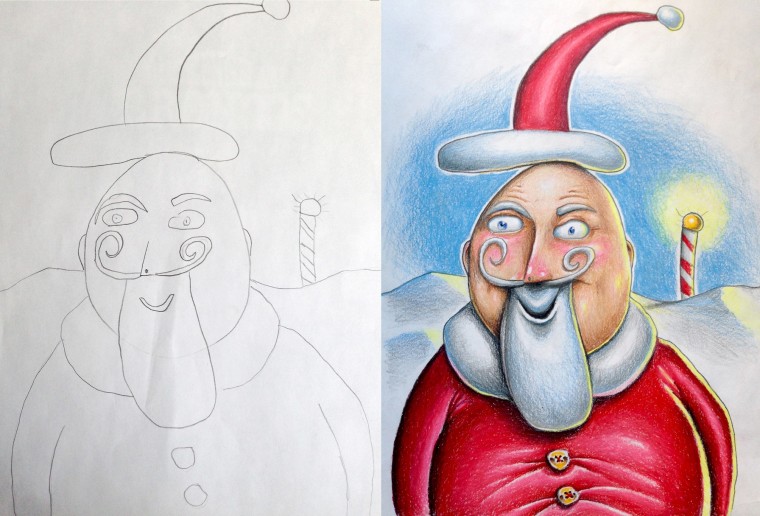 Giovannitti usually uses colored pencils to do the job, but he's started experimenting with more high-tech methods using his iPad. He takes a picture of the line work and then uses the ArtStudio app to color the drawings.
His neighbors on the plane usually think it's his artwork and are pleasantly surprised when he explains he's collaborating with his kids, he said. Giovannitti has also been delighted by the public's response to the drawings, which he recently posted online.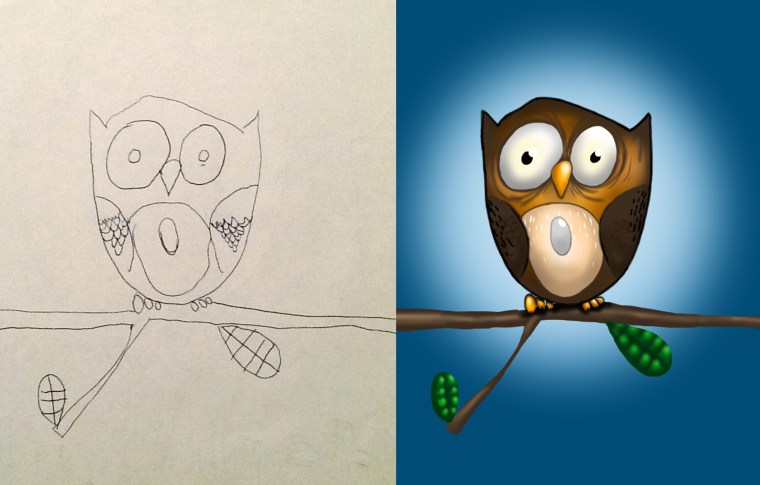 "When the kids are involved, you hope for as much positivity as possible because you want to share it with them. This was definitely the case with their artwork," he said.
"I also am grateful for the input that the public forum has given us, and we will definitely continue our collaborations, hopefully for many years to come."
What creative ways do you use to connect with your kids? Discuss on our Facebook page.