/ Source: TODAY Contributor
While the five ladies who make up the Team USA women's gymnastics team have yet to choose a nickname for their squad, Aly Raisman, Simone Biles, Gabby Douglas, Laurie Hernandez and Madison Kocian are being called a lot of things by the young girls who look up to them.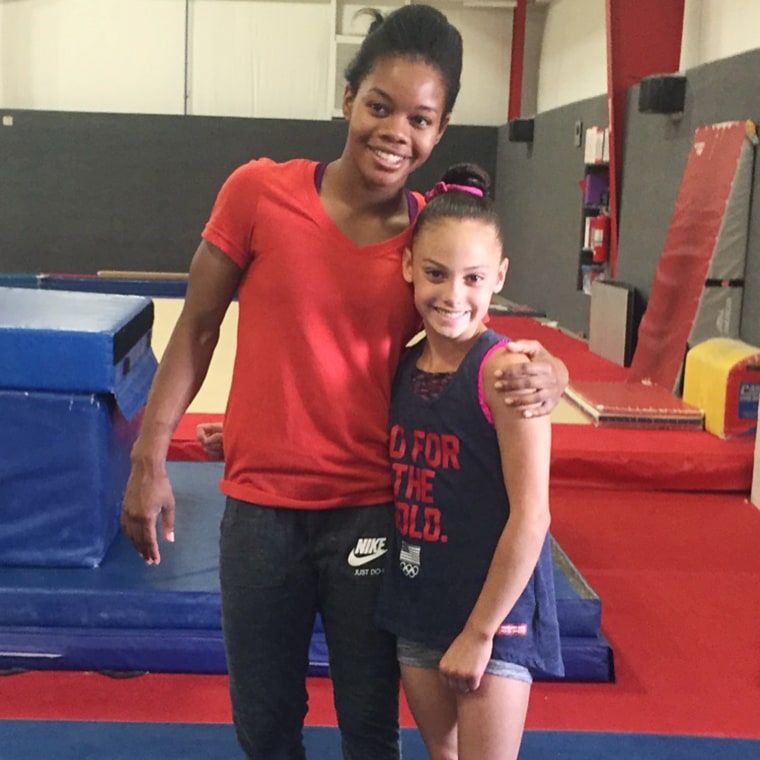 Positive, hard-working and inspiring are just a few of the adjectives used by the young gymnasts who are cheering for Team USA. And, whether they are teenagers or toddlers, the girls and their parents agree that when it comes to role models, Team USA always sticks the landing.
Jessica Coleman, a mom from Maryland, attends a weekly gymnastics class with her toddler, Lily, 2. While Lily is only beginning to explore the world of gymnastics, Coleman decided on an Olympic-inspired party for her daughter's second birthday, complete with events like the balance beam and gold medals for guests.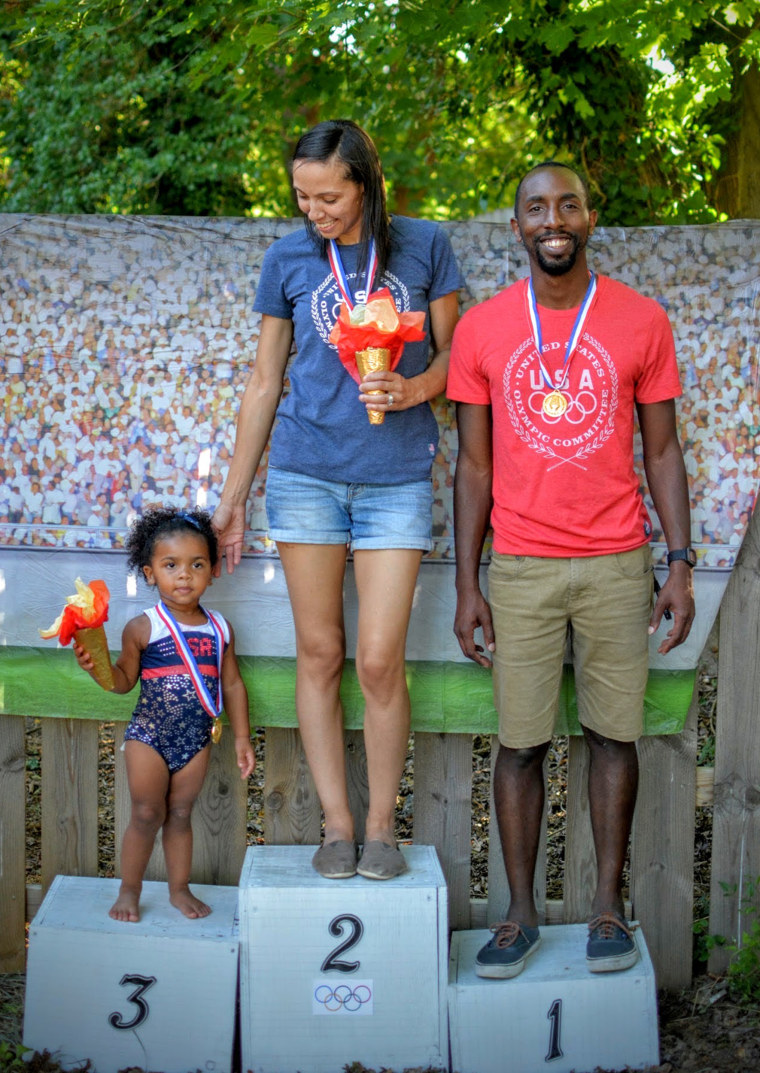 "Even though she's only two, I can see her self-confidence shine more and more each week when she learns a new concept," said Coleman. "When I realized the Summer Games would begin the week of Lily's birthday, I just knew I had to do an Olympic-inspired party."
RELATED: Rio 2016 Olympics Coverage
"Lily has no idea who these girls are right now or just how amazing and talented they are," Coleman continued. "But I hope that one day she will be able to know that she can do anything she works hard to accomplish, much like this squad of girls."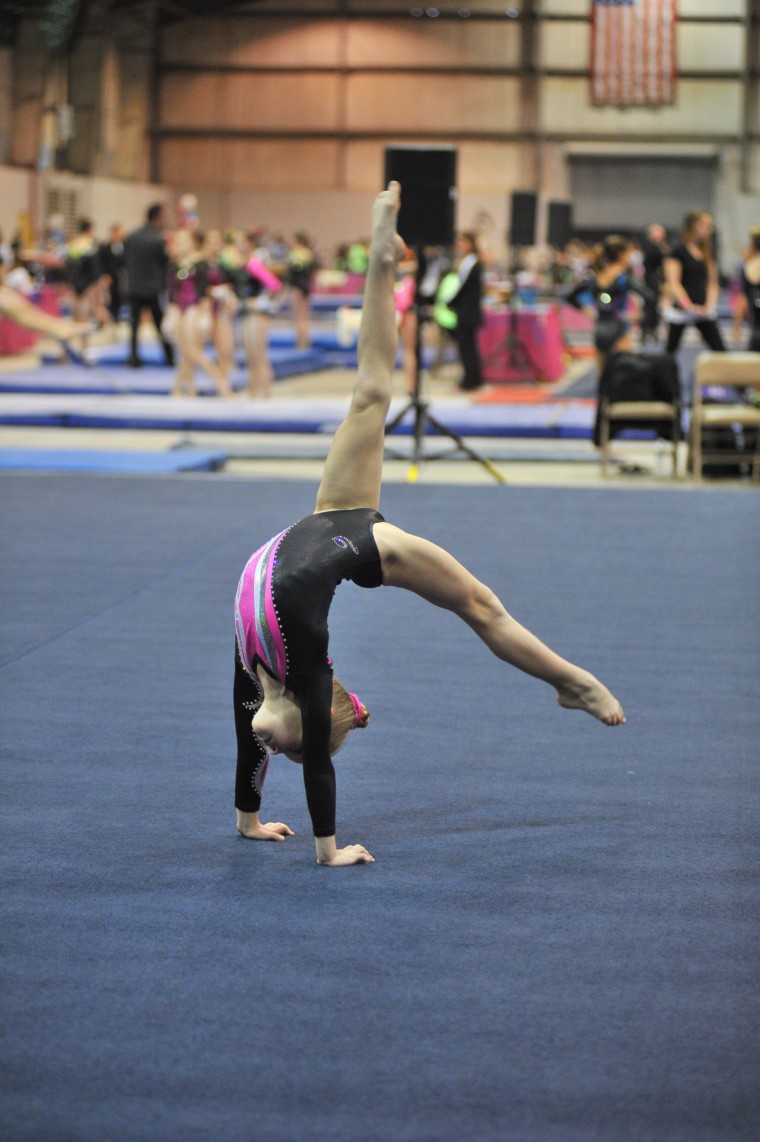 Lili Ford, a gymnast from Washington, recently had the opportunity to attend the Olympic trials in San Jose, California. The 13 year old says the experience allowed her a peek into the uplifting and supportive dynamic of the Olympic team.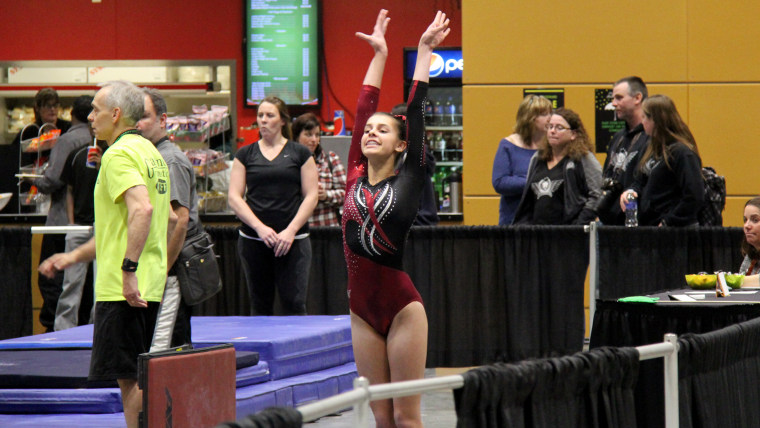 "I was lucky enough to see and meet some of the gymnasts at the trials," Lili told TODAY Parents. "What I loved most about them is that they were always positive with each other and picked each other up after each event. This is so important in a sport where the judges and crowd are focused on identifying things you do wrong."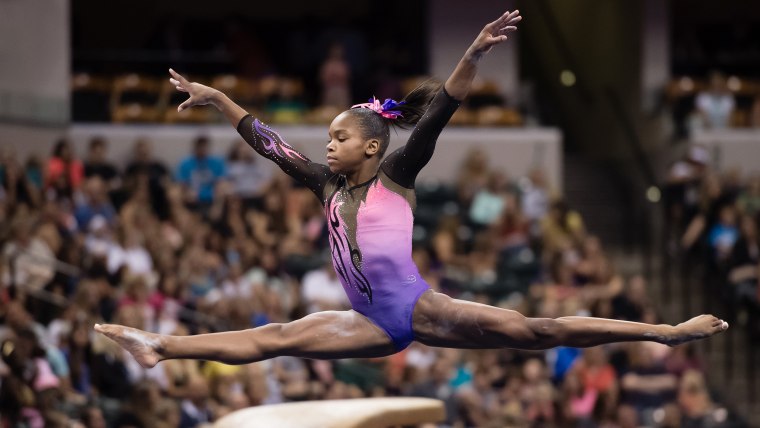 Shilese Jones, 14, has been practicing gymnastics for more than 10 years. Shilese trains at Buckeye Gymnastics, the Ohio facility where Team USA star Gabby Douglas perfects her talents.
"My favorite gymnast is Gabby Douglas because she is very inspiring to me — funny, outgoing and encouraging," said Shilese. "I love them all because we are all like one, big family and they help me through ups and downs and always have a big hug and words of encouragement to give me, no matterwhat the situation is."
Shania Adams, who also trains with Douglas at Buckeye Gymnastics, agrees. Shania says both Douglas and her teammates inspire her to work hard and stay focused on her own goals.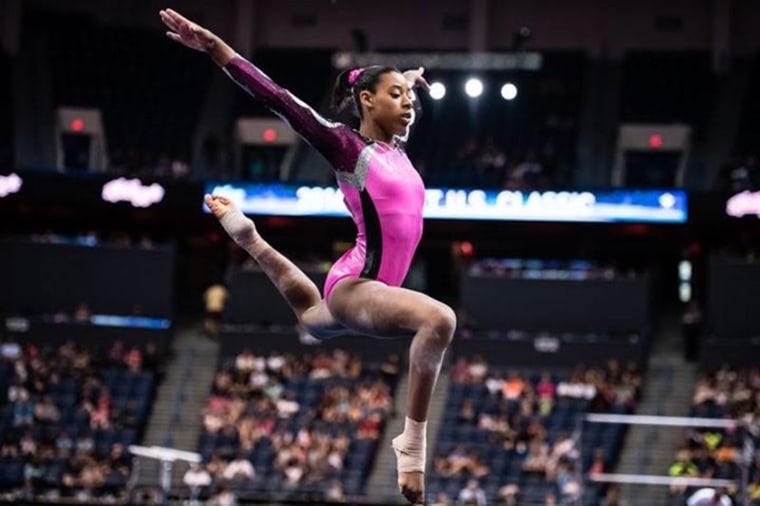 "Gabby brings a positive energy to the gym when training together and a bit of a tough love," said Shania. "She has a strong work ethic that definitely influences the other gymnasts. I remember a time when I kept falling on the bars and Gabby said to me, 'The minute you feel like quitting — that's when it's time to push yourself even harder.'"
RELATED: Gold medal wisdom: 6 things every mom can learn from Olympic moms
"Gabby is like a big sister," Shania continued. "She looks after all of us girls training with her."
Shania's mom, Erica Adams, says the perseverance and positivity of the women on the team is exactly the kind of influence she wants in her daughter's life.
"I think all in all, Gabby is beyond the fame and gold medals," said Adams. "She is truly a young woman with a heart of gold that cares about all young girls and wants to see them succeed."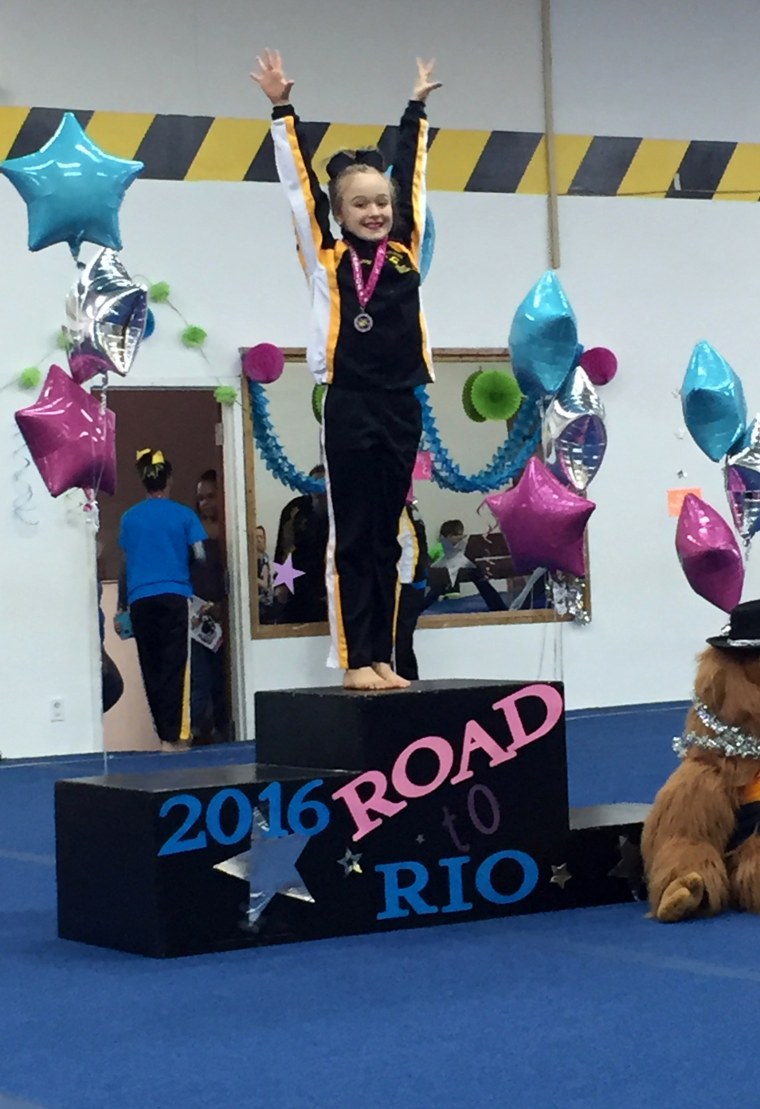 Janae Carr, 10, is a Maryland gymnast who looks up to Simone Biles and has aspirations of making it to the Olympics herself someday.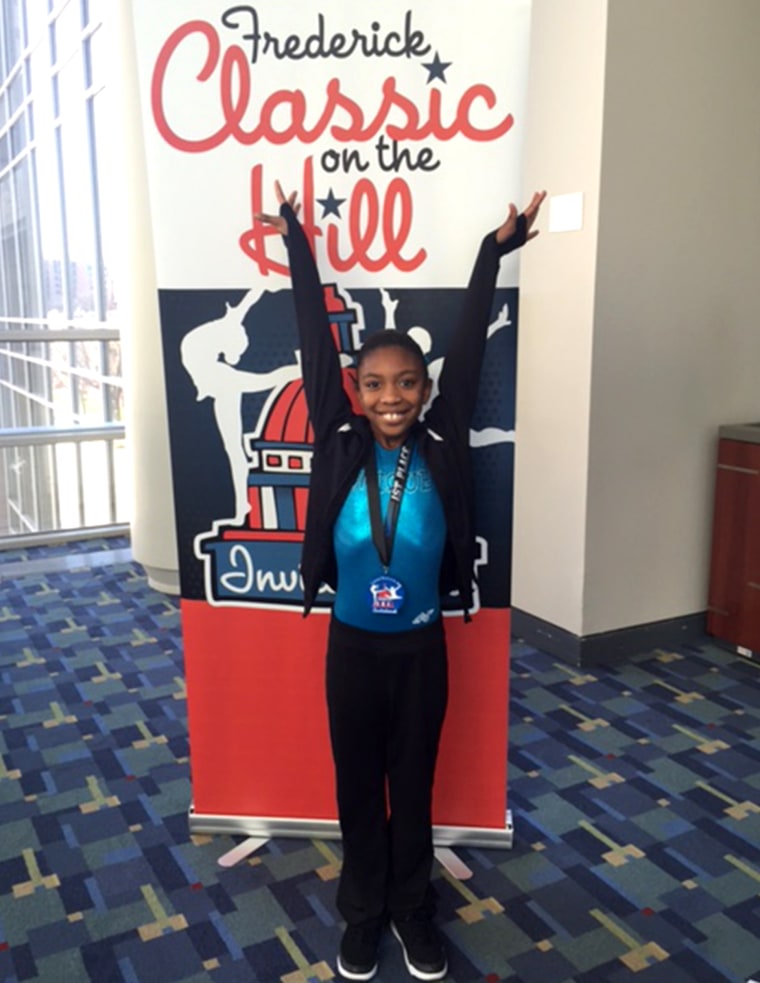 Never miss a parenting story with TODAY's newsletters! Sign up here
"Olympic gymnasts are inspiring because of their personal strength and confidence," Janae said. "I love gymnasts because they have to believe in themselves at all times and trust that they will score big."
Kaiya Connor, a 10-year-old gymnast from North Carolina, says she, too, has been inspired by the strength and confidence of the team.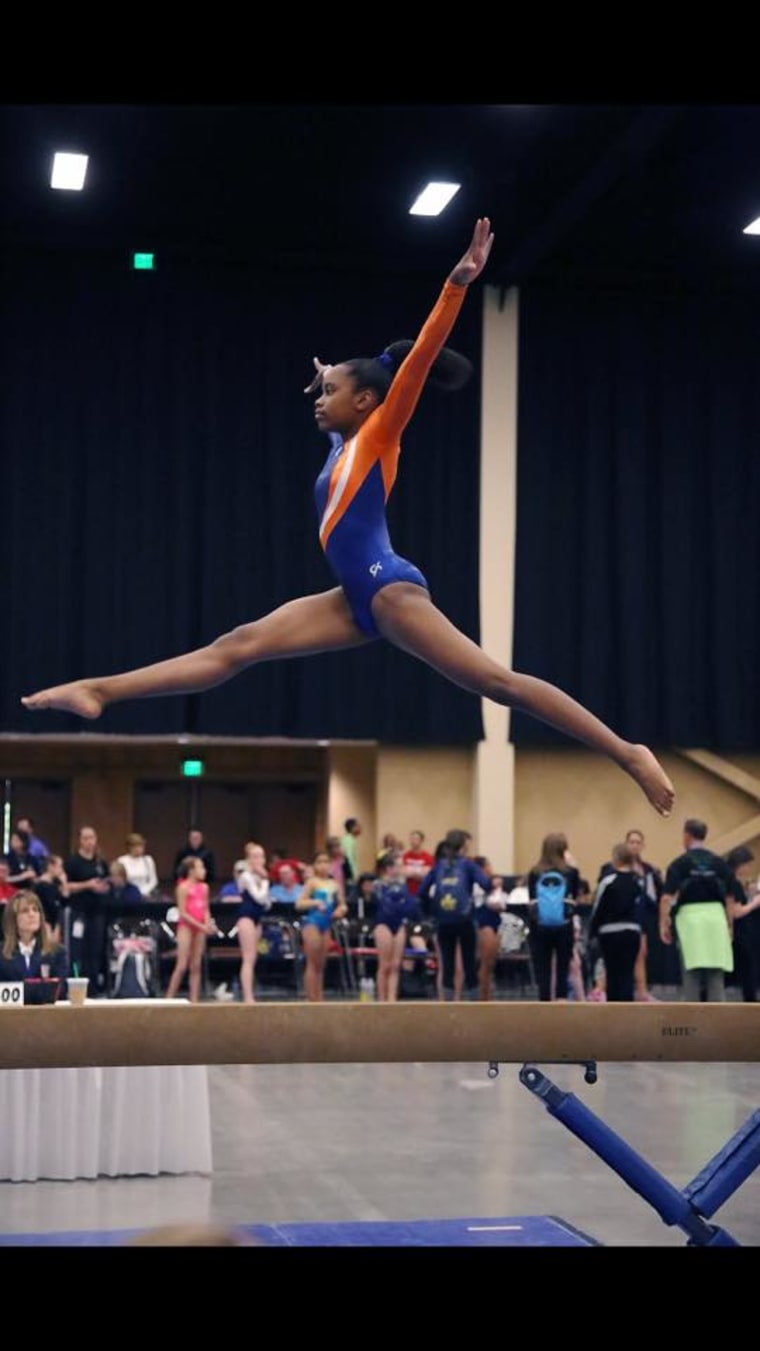 "They're inspirational because they've gotten this far," said Kaiya. "I know they've had injuries, and I know it hurts really bad. But they just fought through the pain and came back even stronger."