/ Source: TODAY Contributor
Parents are funny — especially on Facebook. And we love them for it.
All year long, we are grateful for their honesty and humor as our friends and obsessive compulsive family members fill up their Facebook pages with post after post about over-achieving children and #gratitude, and pictures of Pinterest-worthy homemade valentines, exotic school-break vacations, and DIY extravaganza's that make even the craftiest of us want to throw in our hole-punch.
We heard from so many hilarious moms and dads this year that it was impossible to pick favorites. So instead, we've picked posts from 2015 that we think best capture parenthood from January through December.
But before we close out a hilarious (and wildly therapeutic) year here at "Funniest Parents on Facebook this week," we'd like to thank all of you — awesome moms and dads who aren't afraid to tell it like it really is! We wish you a New Year filled with love, laughter…and good wine.
Want to share your funniest parenting moments with TODAY? Just post them on our Facebook page at TODAY Parents, or tag us OR Sarah Maizes (our Parenting-Humorist-at-Large) in your comments. We'll pick our favorites to feature in our next installment!
January
Multilingual dad (Fandads.com)

February
Fifty shades of...nay (RachRiot)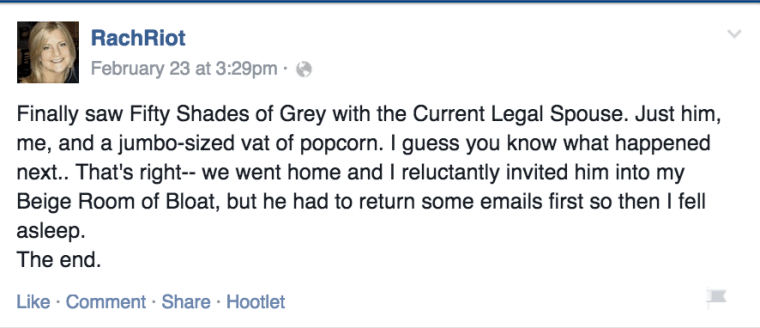 March
Mommy math (That Tam I Am)

April
Bunny business (Suburban Haiku)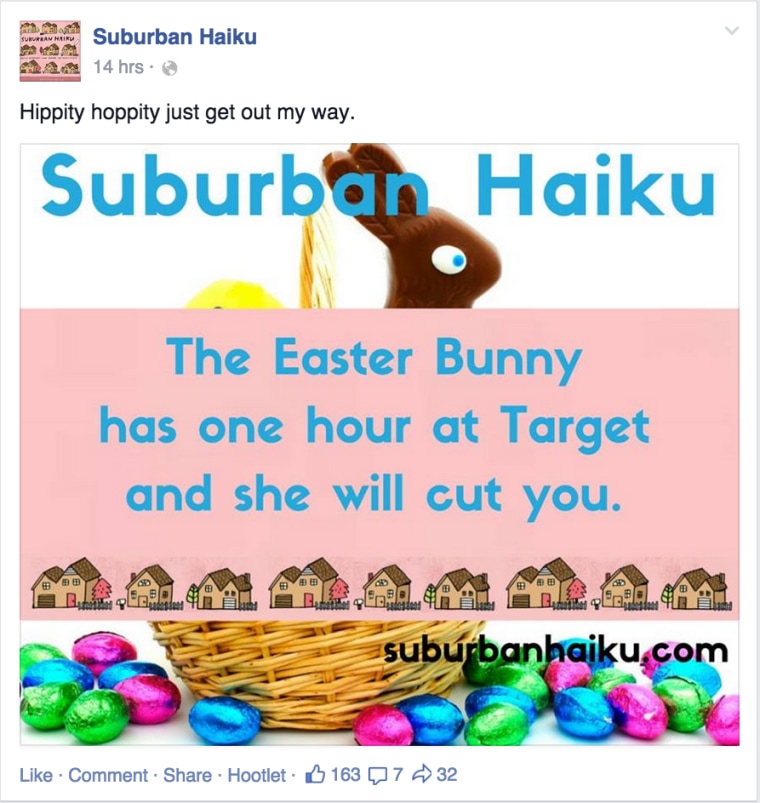 May
Royal reality (Martinis and Minivans)

June
Sunscreen system (Alexandra Rosas)

July
Best job ever (Housewife Plus)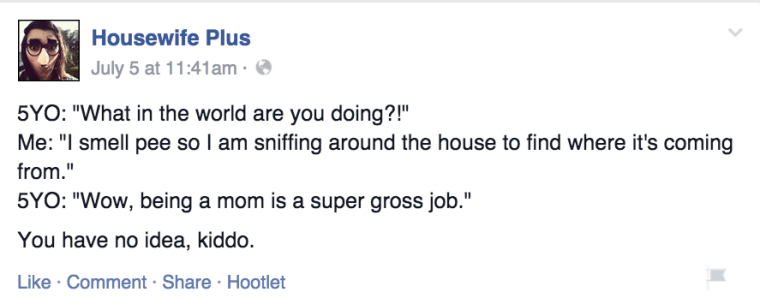 August
Mom radar (The Pursuit of Normal)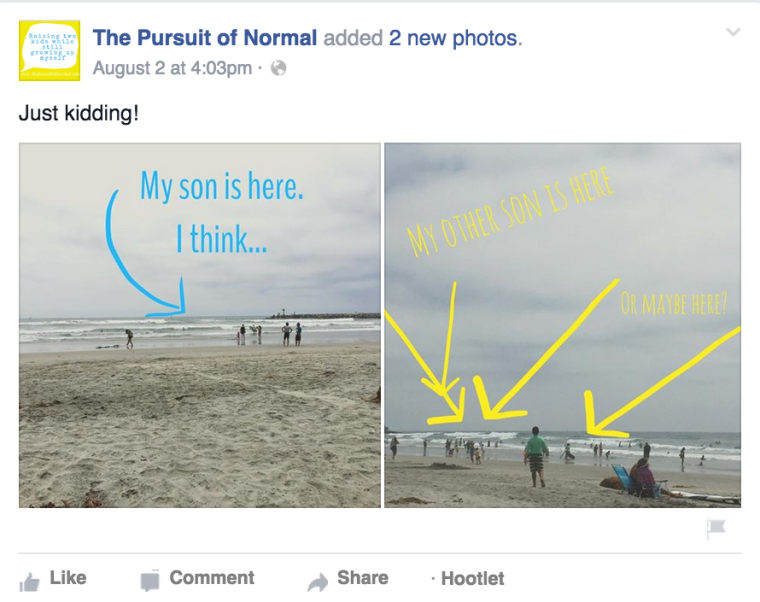 September
Homework hassles (Science of Parenthood)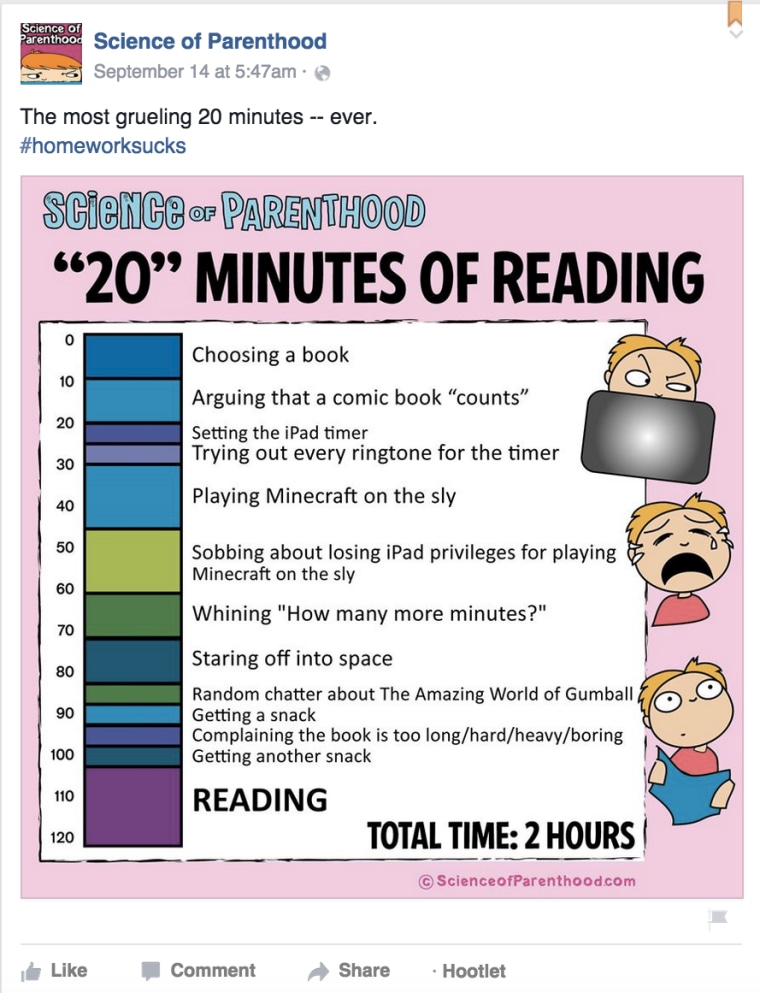 October
Job perk (Bad Sandy)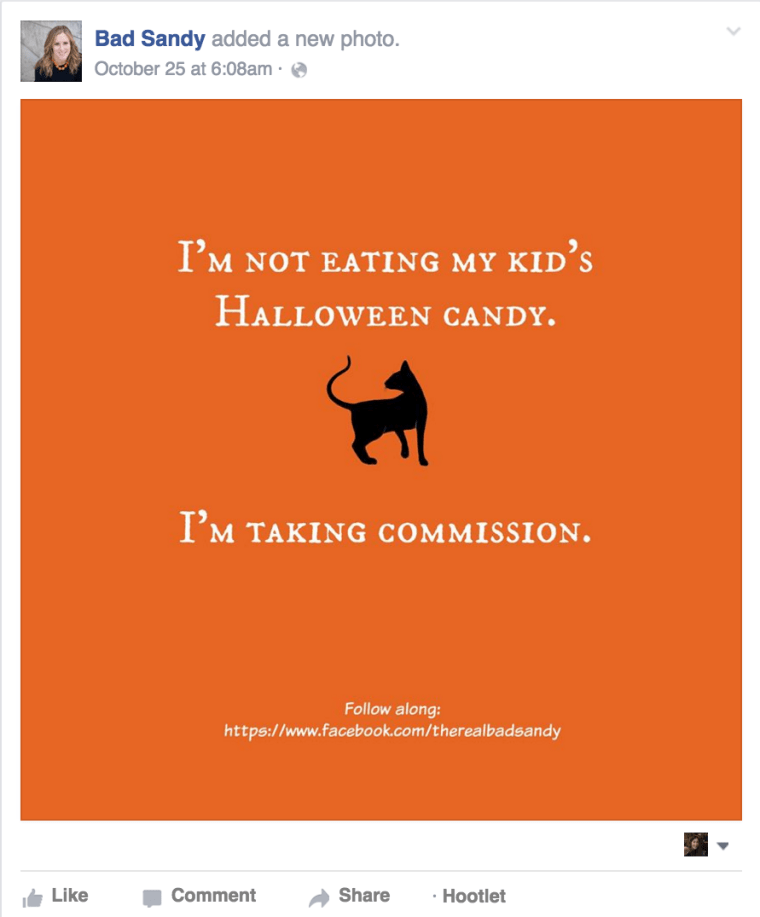 November
Change of season? (Why did we have to have all these kids anyway?)

December
The joy of...wrapping (RachRiot)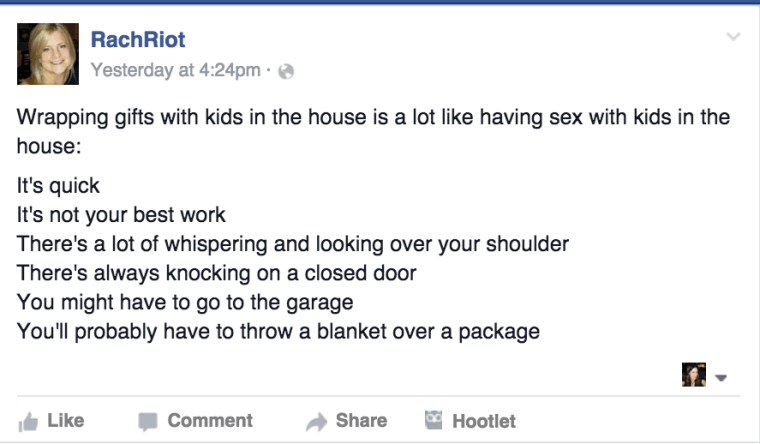 Sarah Maizes has written several humor books and picture books for children, including On My Way to Bed. (Check out her books here!) Follow her on Facebook and subscribe to her blog: www.SarahMaizes.com.