When Amy Purling's son James was born 10 weeks premature in February of 2016, the Australian mom looked for a way to cope with her firstborn being in the NICU. She and husband Scott Purling, 29, were unprepared for the news that their baby had a rare platelet disorder that prevented his blood from clotting and that he needed lifesaving blood transfusions. Thankfully, the boy's condition improved slowly but surely.
Like many a new parent, Purling, 28, wanted to take photos to mark the big life moments for her little boy. However, she quickly found that the cards she had prepared to insert into the photos, noting one month since birth or other events, didn't accurately represent the unique struggles and victories her preemie son was going through. So she decided to create her own.
"Approximately 19 hours after James was born, despite his condition, a nurse placed him on my chest for my first cuddle," said Purling. "She took a photo, printed it off and handed it to me with a journal. From that moment on I wrote every little new milestone that James reached in that journal and documented his progress. Celebrating those small but mighty achievements was my only way of coping at such a frightening time."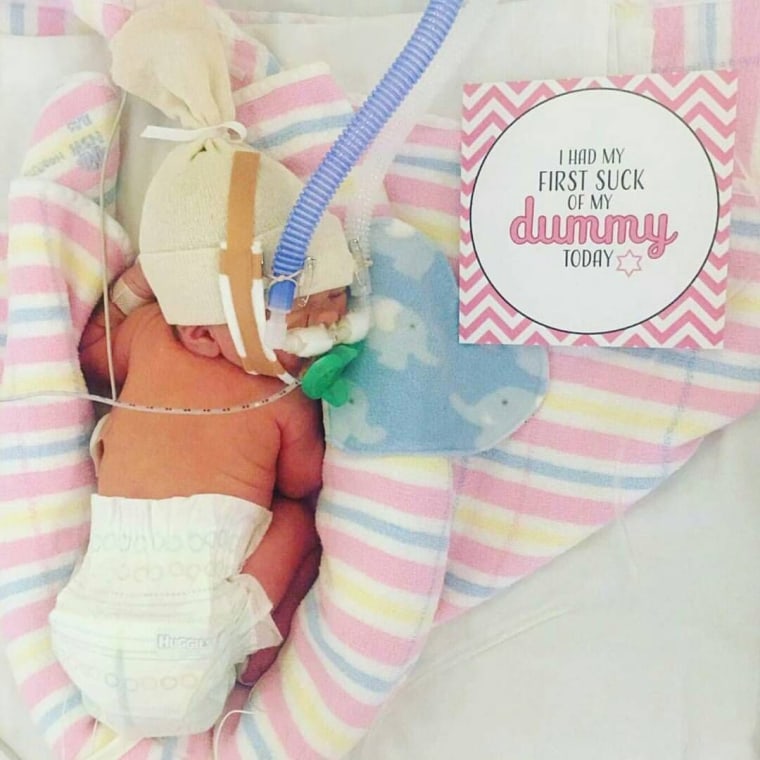 It was during this time that Purling came up with the idea of special cards that parents of preemies could use in their photos. "I was using milestone cards for full-term babies but they just weren't suitable for our situation," she said. "I realized NICU parents should have a way to celebrate these huge leaps just like any other parent."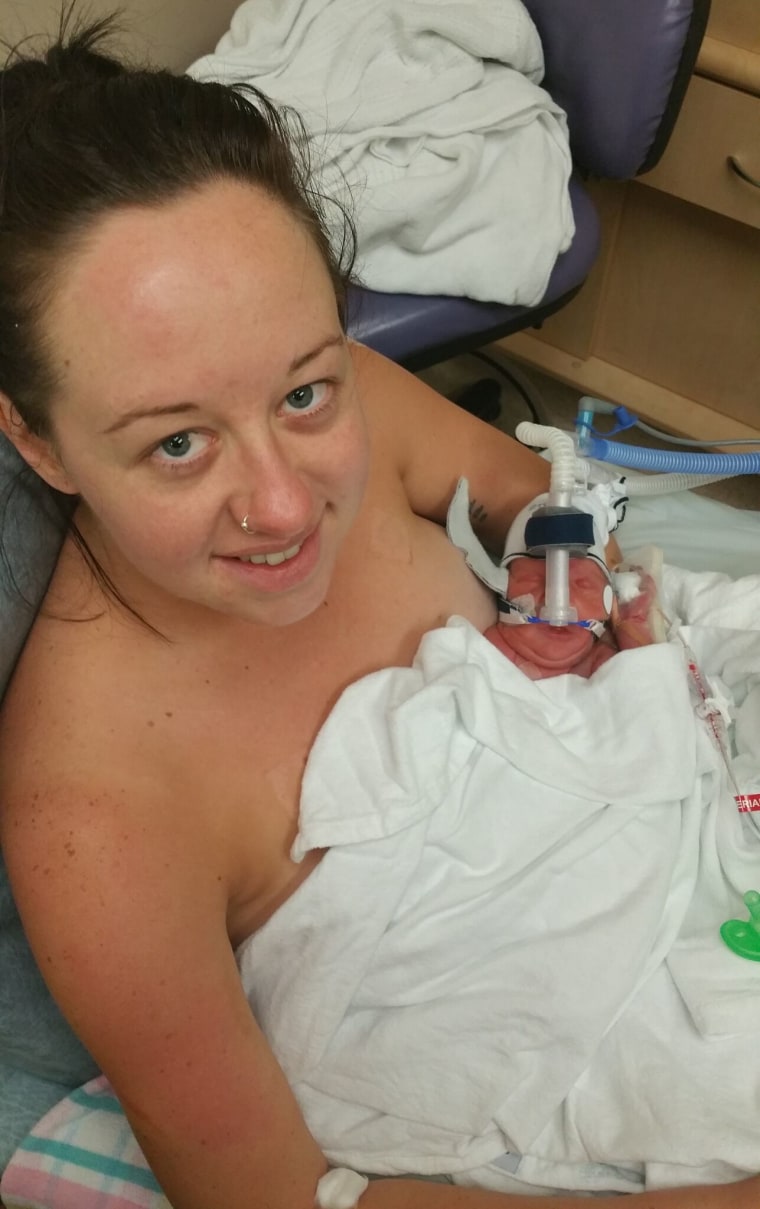 Never miss a parenting story with TODAY's newsletters! Sign up here
Purling has since started a blog, Miracle Mumma, where she sells the preemie milestone cards, which document victories including first snuggles, first day without wires and first weight gain. She's heard from parents around the world who are thankful to have these cards that celebrate the small successes of their tiny babies.
RELATED: 'I wasn't ready': Mom of preemie born at 24 weeks shares emotional journey
And although she had no background in design, Purling jumped at the chance to create a product that she herself wanted — and knew other parents could relate to as well.
"Since leaving hospital almost a year ago, I was working tirelessly to bring my idea to life," said Purling. "I spent nine months in between naps, after bed time and even in my sleep, designing these milestone cards, with zero design skills and on 100 software programs I didn't even know existed! I spoke to printers and suppliers about things I didn't even understand. I spoke to hospital staff and other preemie mums for advice, ideas and inspiration. I wanted to make sure they were suitable for all preemies, no matter the gestation they were born."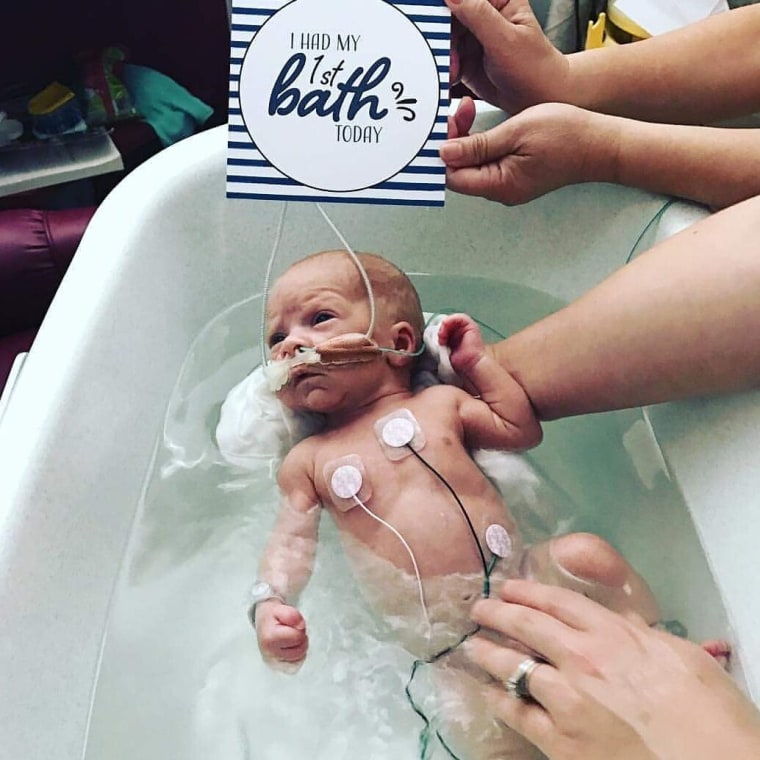 RELATED: Preemie baby's family finds hope, inspiration from 'Finding Dory' director
The effort was worth it and Purling hopes that her cards will give a sense of normalcy to families going through a scary time.
"Our family is doing incredible!" said Purling. "James turned one in February and has officially 'caught up.' He is saying a few words, getting into everything and almost walking. His platelet disorder was corrected in those first few weeks and won't be a concern from now on. We feel extremely blessed that he is 100 percent healthy and happy."