The recurring message of Disney's Cinderella revamp is simple: Have courage and be kind. So, when it comes to escorting their own little princesses to see the film, some men are showing some extra kindness and a whole lot of courage by dressing up in costume to make the experience more special.
Jesse Nagy, an independent actor from Detroit, Michigan, says that while visiting family in Lawrenceburg, Tennessee, last week, he was looking for something special to do with his 4-year-old niece, Isabella. When he suggested that they go to see Cinderella together, Isabella was all in. However, when Nagy suggested that she wear a princess dress, he says his niece began to act shy about the idea.
"She's always running around the house in her little princess dresses, so I didn't get why she didn't want to wear her costume. I said, 'What if I wear a dress?' and she said, 'We'll both be princesses? But you're a boy!'" said Nagy.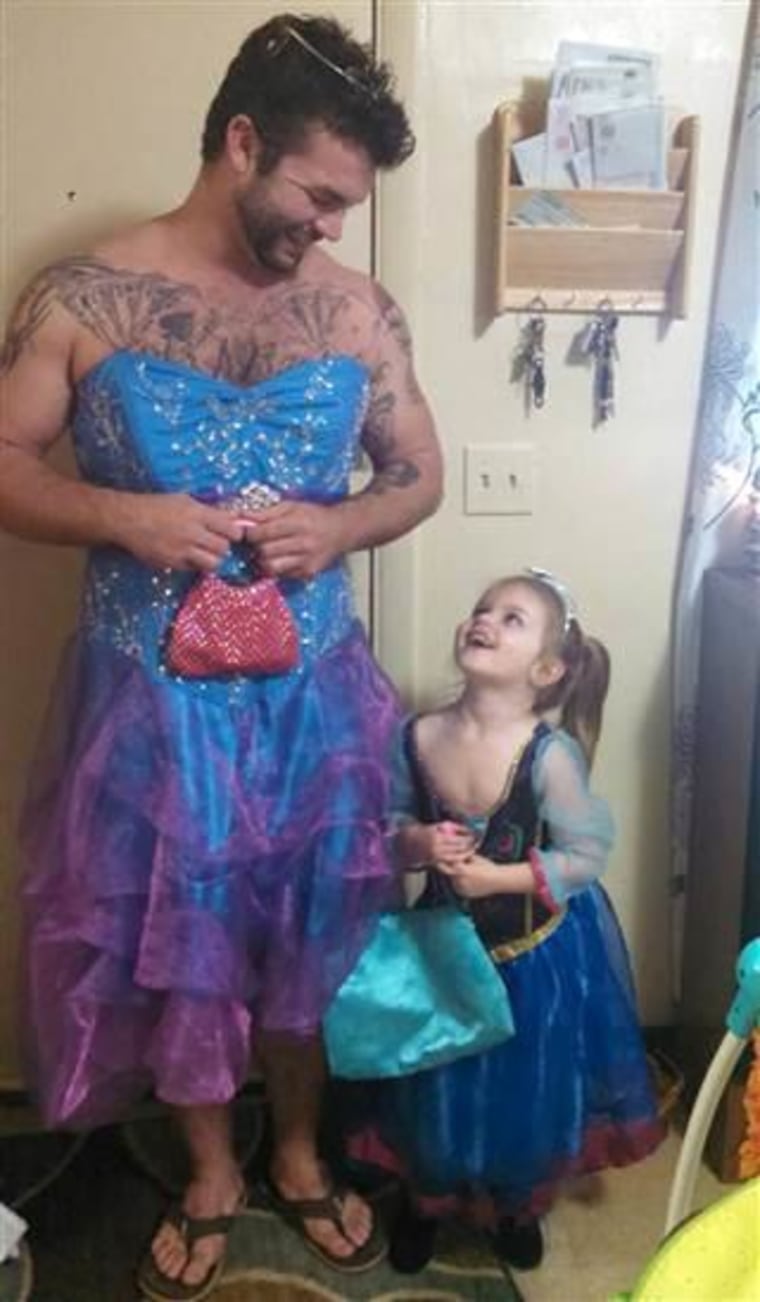 On their way into the theater, a ticket agent took a photo of the pair and posted it online. Halfway through the movie, Nagy's phone started alerting him to text messages and calls non-stop, so he shut it off until the film had ended. Afterwards, he learned the photo had gone viral on sites like Reddit and Facebook.
Nagy's photo inspired other parents share on social media pictures of their little ones escorted by a costumed relative to see Cinderella.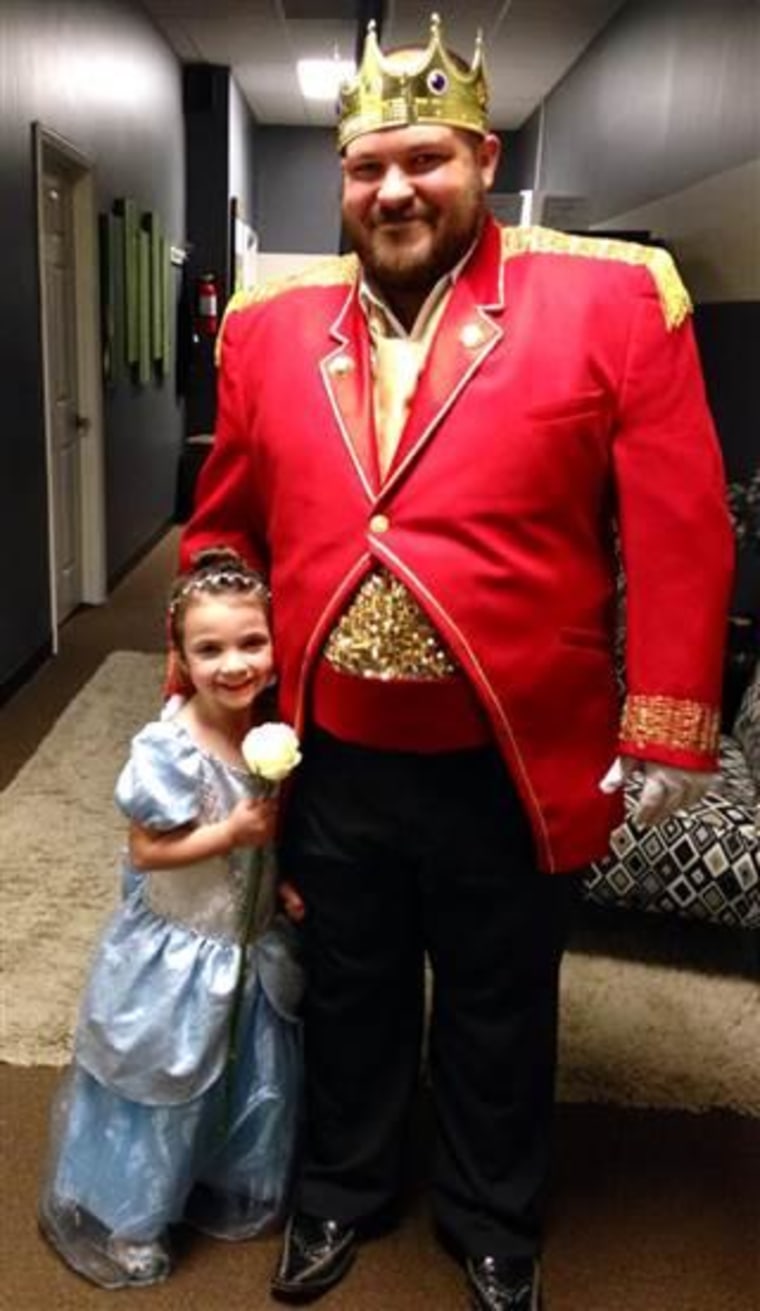 Heather Gundry, of Marthasville, Missouri, says her husband, Jon, escorted their daughter, Kennedy, 4, to see the film on opening weekend. Dad dressed as Prince Charming and gifted his little princess with chocolates and a rose.
"My husband wanted to dress up because to him, Kennedy really is a princess. He loves her so much and wanted to make her date night with Dad a very special and memorable one. I think he achieved that," said Gundry.
Devyn Mchenry, a dad from Berwick, Pennsylvania, also dressed as Prince Charming and escorted daughter Maraya Rose, 4, to see the film. McHenry says Maraya was thrilled to see him dress up with her, and got so into their roles that she got a little confused by the costumed Cinderella character at the movie theater.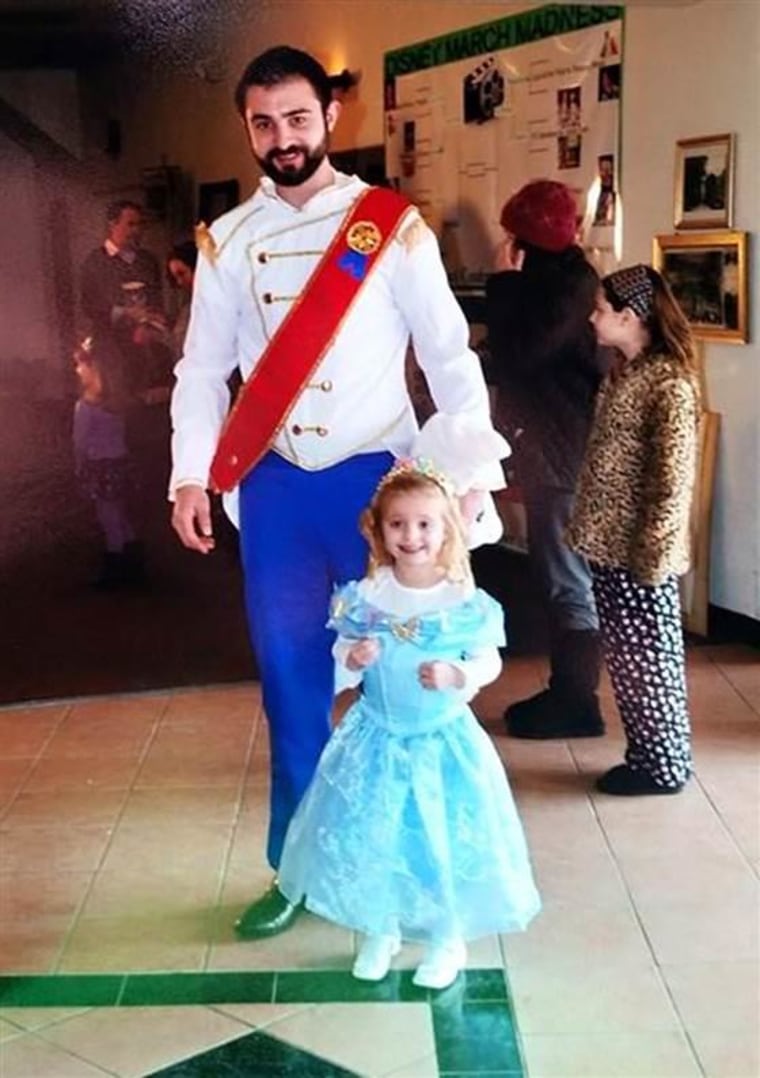 "To top it all off, they actually had someone dressed up as Cinderella. Maraya kept referring to herself as, 'the real Cinderella,'" said Mchenry.
Nagy, who served in Iraq before becoming an actor, says the experience was a fun way to make a memory with his niece.
"She had a great time… People were taking our picture and she really felt like a princess. She kept saying, 'They think me a princess,' and it was really adorable," Nagy told TODAY Parents.
This article was originally published Mar. 24, 2015 at 4:32 p.m. ET.